OldddffAASSTT the Spin Master Extraordinaire and American Lock Slayer

Posts: 4412
Joined: Thu Mar 31, 2011 3:16 pm
Location: Michigan
Always feels good when I'm able to save a friend a few extra bucks because of this hobby
Some of these were in ROUGH shape. I first impressioned a key for each. Then soaked and degreased em'.
After THOROUGHLY rinsing and drying, I lubed em' up. They now work smoother than a brand new one.
(
The two on the left are some generic 40mm off brands, but an M1 blank still fit them well
)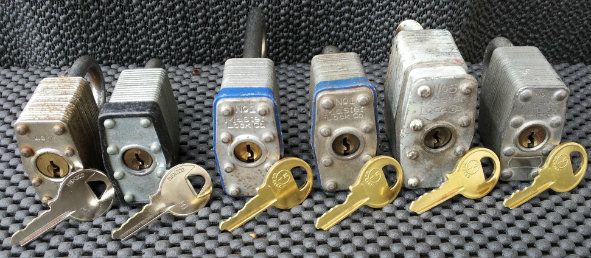 The majority of laminated Masters will open in either direction. If your key works the lock both ways smoothly
requiring no pushing/pulling or rocking up and down... it's a good indication of a well cut key. If you find it works
rough or not at all in one of the two directions, then your cuts are most likely slanted to some degree. To alleviate
this problem, tryn' focus on keeping the file level and perpendicular to the key with each stroke.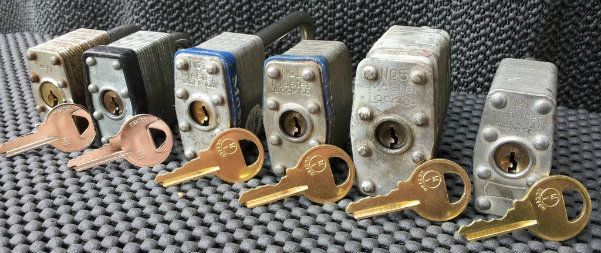 I had done these laminated padlocks for him at the start of the summer and never thought to post the picture.
I seen him again just yesterday. This time he had a Master532 for me. One M4 blank and less than 4 mins later...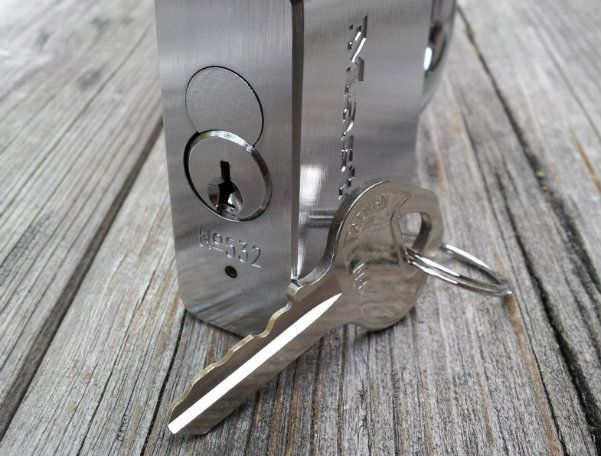 "
Enjoy the journey AS MUCH as the destination
."