Recently got a BiLock from a great member in Australia, adi_picker. Replaced the QCC core, and now the padlock is fully functional. But when I thought about it, realized don't recall seeing a post here on how to operate a BiLock QCC (Quick Change Core) here. So time to fix that.
Here is the padlock with the keys. The all red key is the control key, the black and red key is the user key. You can tell the control key by the dimple on either side of the key between the first and second cuts of the key. This allows the ball bearings in the core to slide into the keyway, so if the core is oriented correctly, the core can come out.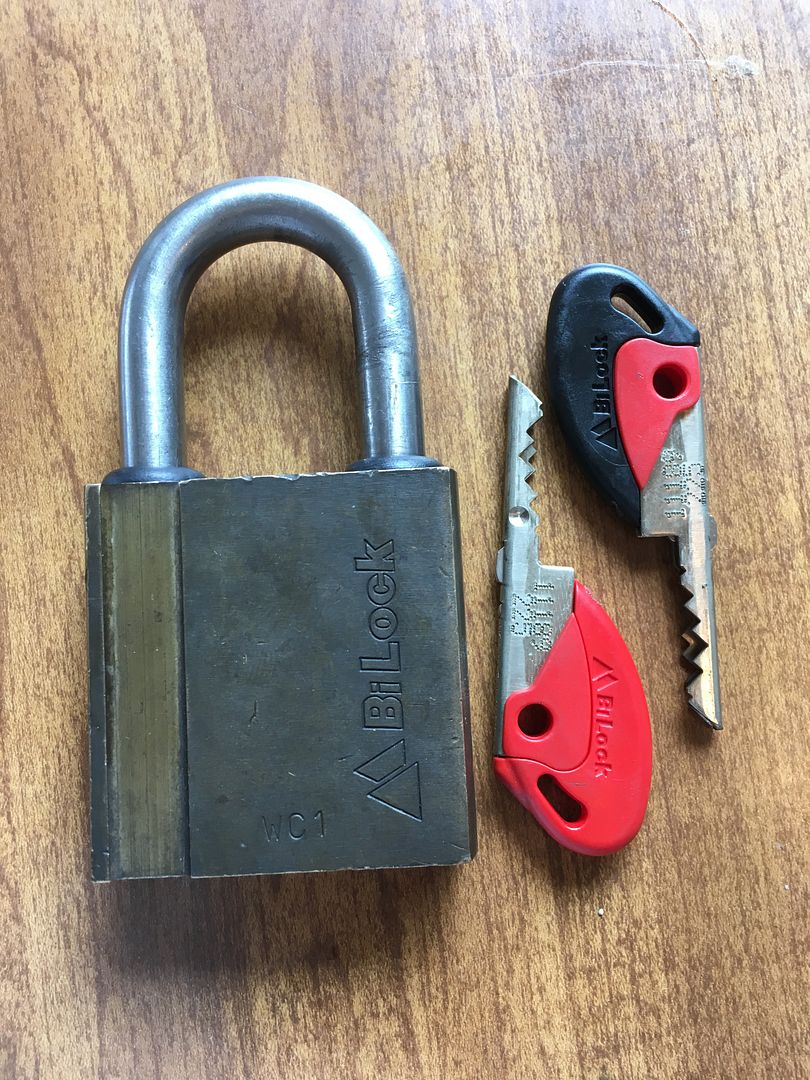 Unlike many other brands of padlocks, this BiLock padlock, when locked, has the keyway oriented perpendicular to the body of the lock.
OK, put in the user key.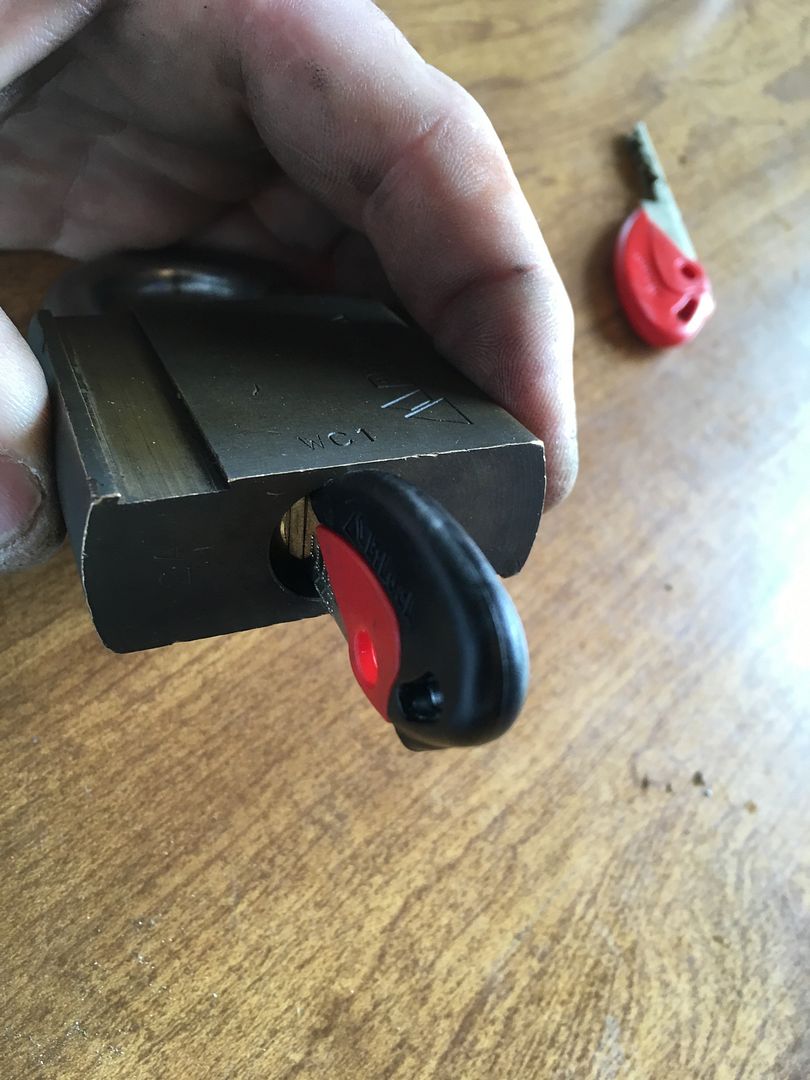 Turn the key 90 degrees, then pull out the shackle. It does not have a spring-loaded shackle, so does not pop up by itself.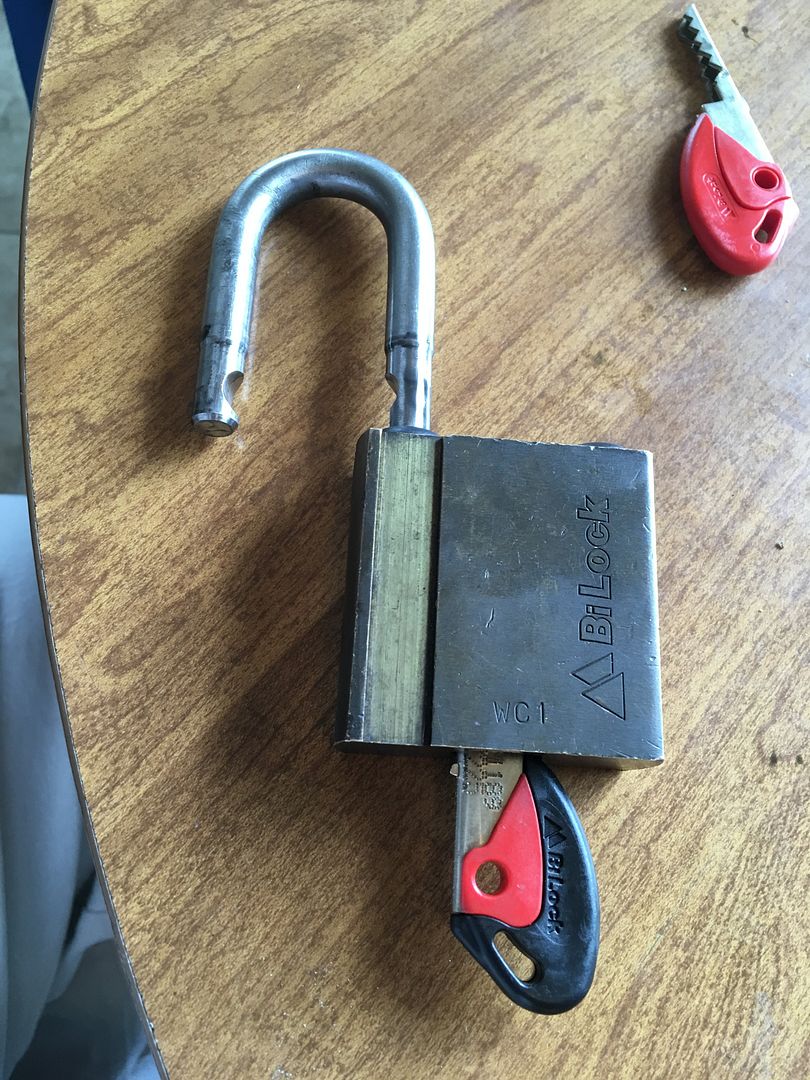 OK, now lock it again, and put in the control key.
Turn it just under 1/8 of a turn.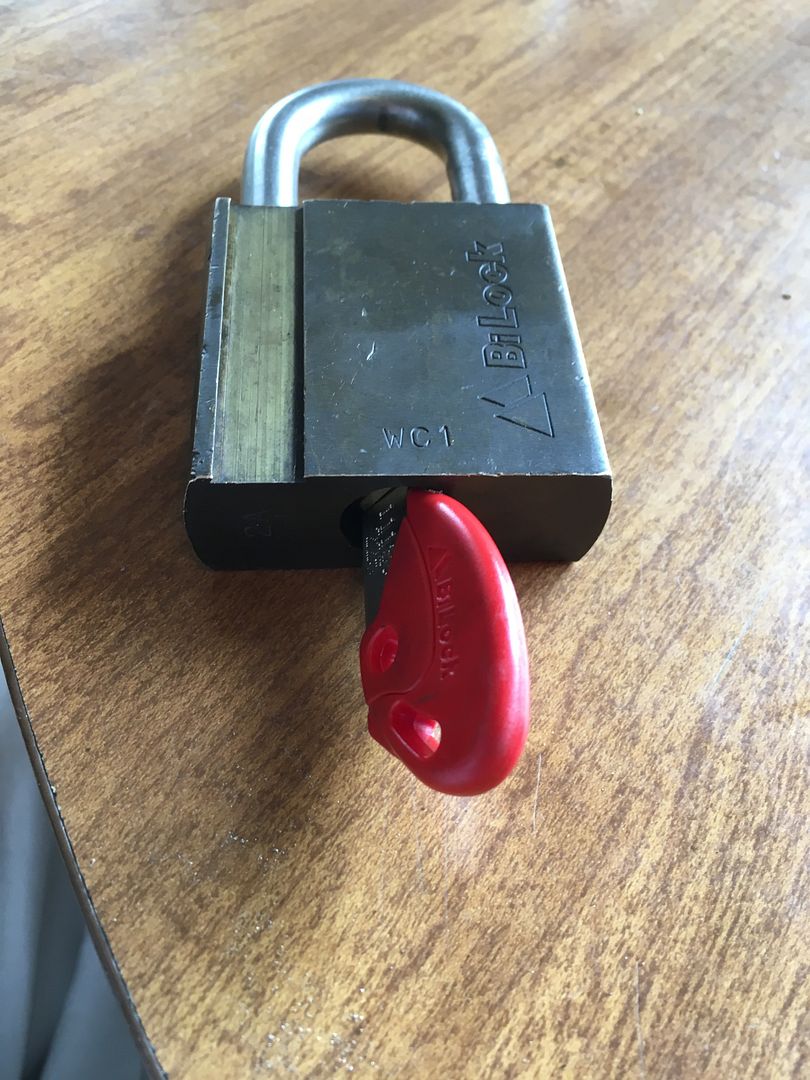 Then pull the key outwards, and the core will come with it.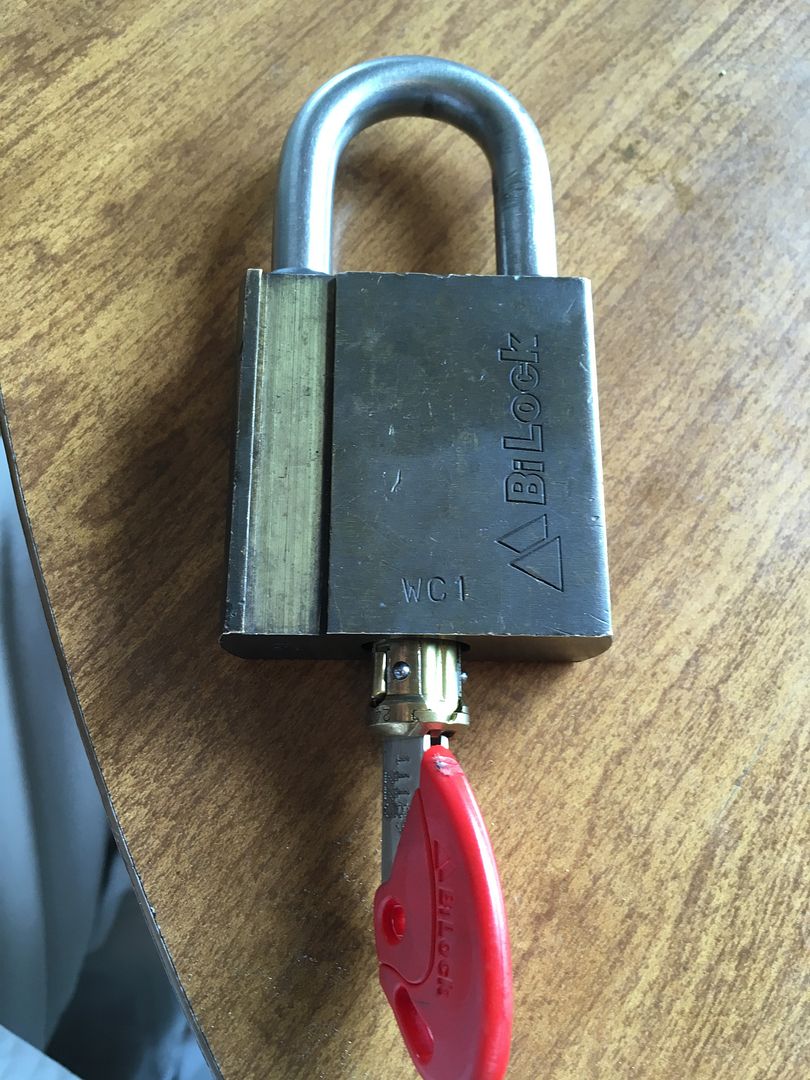 And now the lock is hanging above my computer.
Thanks, adi!
Gordon
Just when you think you've learned it all, that is when you find you haven't learned anything yet.