S&G 826c
Posted:
Fri Oct 16, 2009 2:20 am
I wrote this a few weeks ago, but never posted it because the pictures aren't great. Wonder what part of this section it belongs in...
I finally got ahold of a military MEDECO original padlock. Keyless of course. Isn't she a beauty?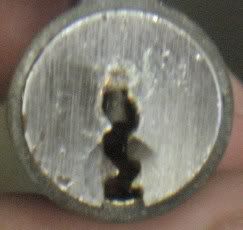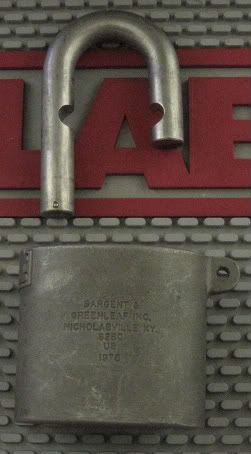 I planned to work on it over the weekend, or at least well into the evening. No such luck. Open in under 2 hours. I was quite pleased with myself, until I took it apart.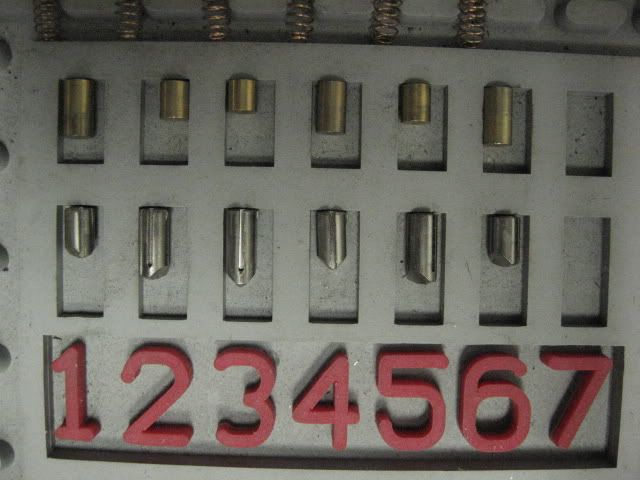 I was expecting more of a fight, which I might have gotten if the last 4 cuts weren't center

Cheered me up a bit that the vertical biting wasn't a walk in the park.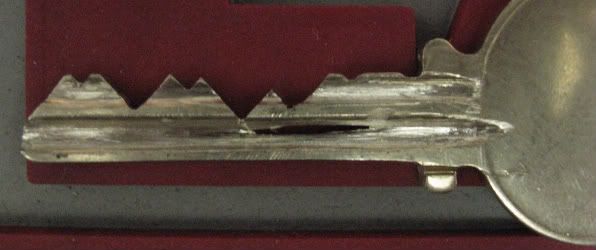 I had to file alot of material away from this key to make it work, and accidentally filed right through to the other side
I tried another, but it doesn't line the pins up to the sidebar. Looks like it sits straight in the vice, but at a slight tilt when it enters the keyway, so it's trash.
I'd like to beef up the biting and throw some mushrooms in there for round 2, but first I need a working key.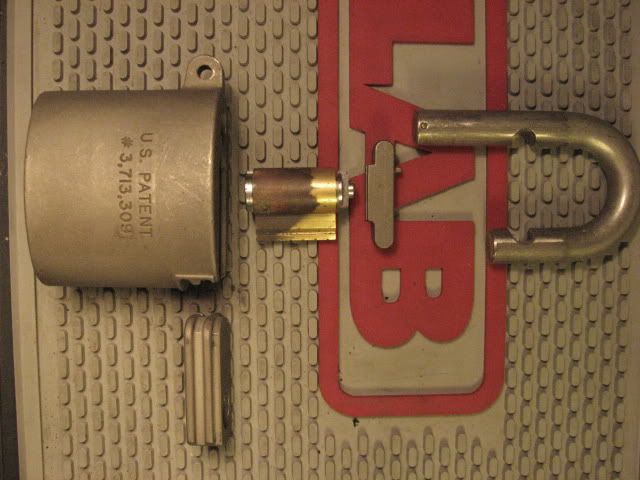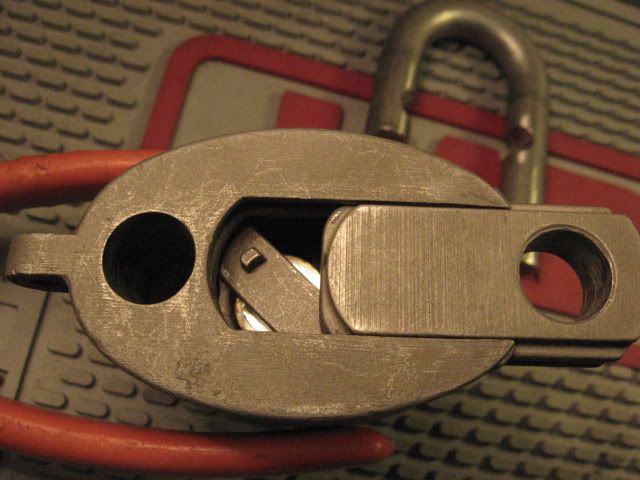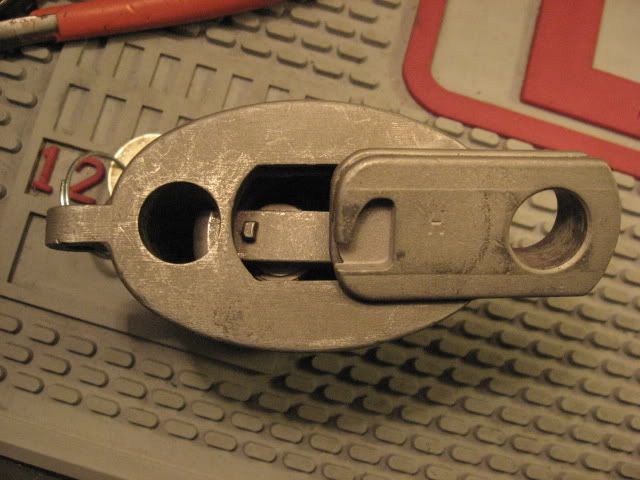 edit:adding photos