If you're like me and have recently started your foray into lockpicking, you might find yourself holding, by hand, the locks while you pick them. This is serviceable, but hardly ideal.
If, also like me, you've watched many YouTube videos and stared, slack-jawed in awe at the picking prowess of some of these talented souls, you'll have inevitably come across BosnianBill, and may be in rapture at his awesome looking vice.
He does mention in the description that he uses a Panavise 301 and 312 base, but if, also like me, you're in the UK, you're pretty much out out luck finding a distributor for Panavise. The two distributor links on Panavise's official site for UK companies don't seem to stock Panavise at all (the former returns 0 results for a search on their site, the latter seems to be trade only) and eBay and Amazon have barely anything from Panavise.
HOWEVER, Today I've had a breakthrough. I've been hunting for a reliable UK Panavise distributor for what feels like forever, and I randomly stumbled across a link today to a company called Mouser. I'm not sure if I'm allowed to link to external sites, but google "Mouser Electronics UK" and you'll find it. Search their site for Panavise and enjoy the results! I'm not sure if they ship only to businesses or will sell to consumers but I'll find out soon as I plan on ordering BB's setup - the 301 vise with the 312 base. Apparently there's free delivery so it's looking to set me back only about £58
.
Hopefully this will be of use to other UK lock pickers who have seen Panavise vices in use on BB's videos or elsewhere and wished they could get hold of one in the UK! Once I order one and it arrives, I'll update here and let you know that the company is legit and ships to home buyers. Maybe do a little review of the vice, too
-----
Update
-----
Just placed the order
. A few things to point out:
1.
Their prices are EXCLUDING V.A.T, which you'd expect as they're mostly B2B but be wary of this. The cart total before I signed up and paid was, I think, £57.99. The total amount I paid, for a Panavise 301 with 312 base was
£69.59
2.
They offer FREE shipping on all orders over £33, and it's FedEx priority, which is pretty sweet!
3.
Their site feels very business oriented with it's BoM and Invoices and purchase orders and all that, but they DO allow purchase by individuals. Well, either that or I'll wake up to an email telling me that they don't sell to consumers, haha!
I'll update this thread with a review of the seller and product when it arrives
.
-----
Update
-----
So! The vice turned up yesterday, but I was out all day so didn't get a chance to unbox or take a look at it. I've decided to do a short unboxing / review of the vice and seller for anyone in the UK struggling to find a Panavise here.
So as I mentioned, it turned up yesterday. Here's the external packaging (sans address labels):
Plenty of bubblewrap packaging keeping it safe:
Vice and Base out of the outer packaging. Included is the Panavise 301 standard vice and 312 base mount: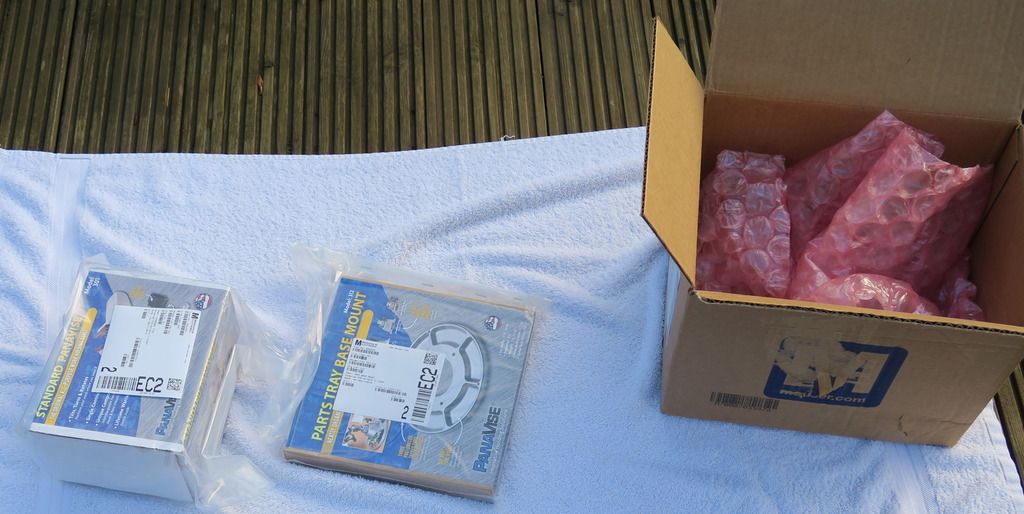 The packaging up close: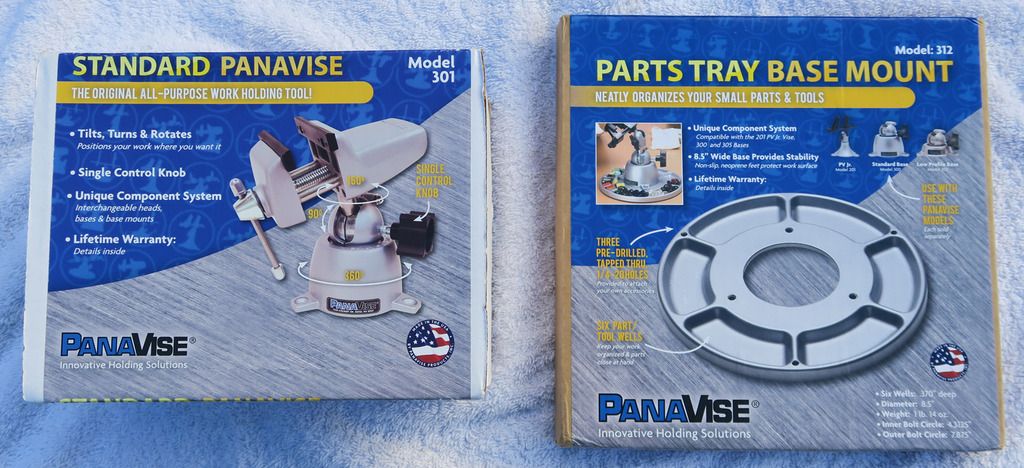 301 vice coming out of its packaging: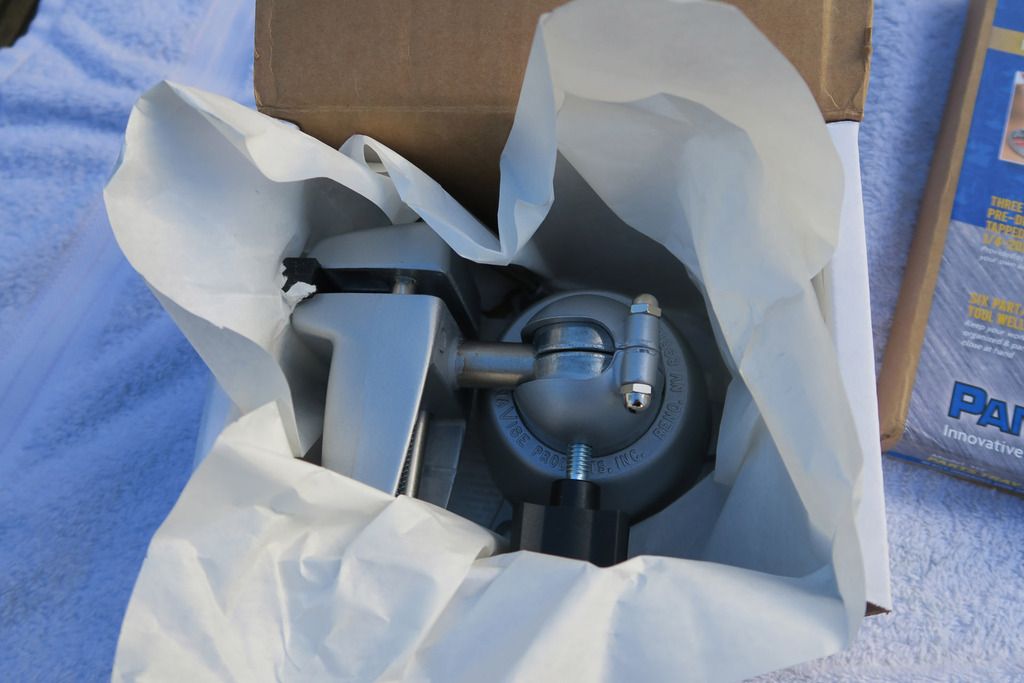 The vice! It's a lot smaller than I expected, but that's a good thing: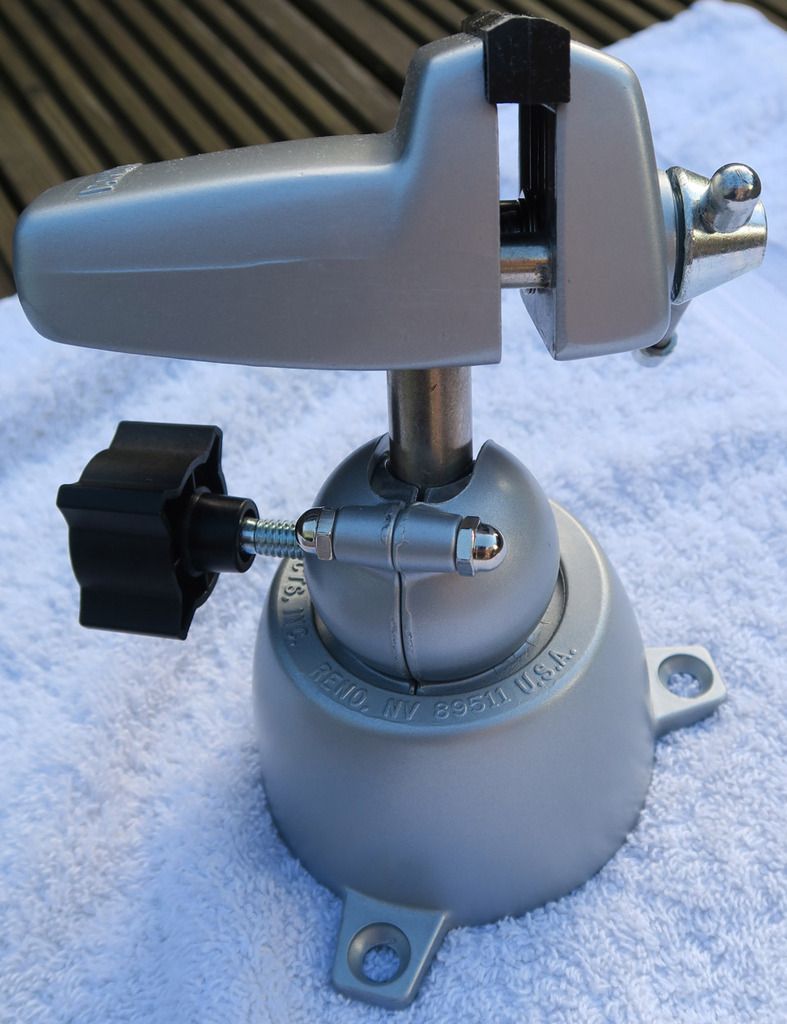 Base packaging:
Vice and Base tray unboxed:
Vice mounted on the tray as it would be when installed: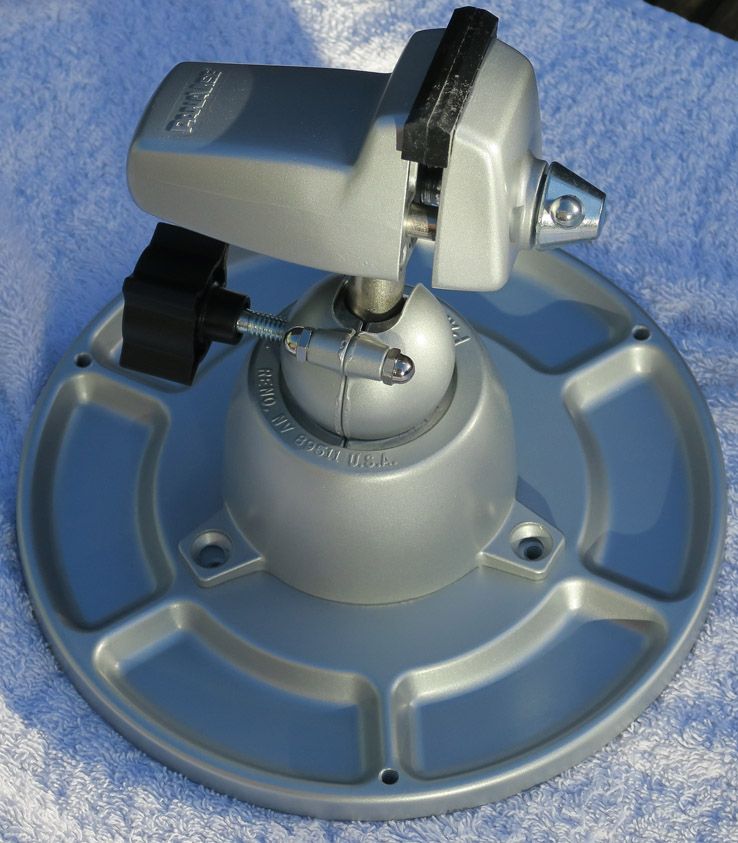 Vice jaws fully extended: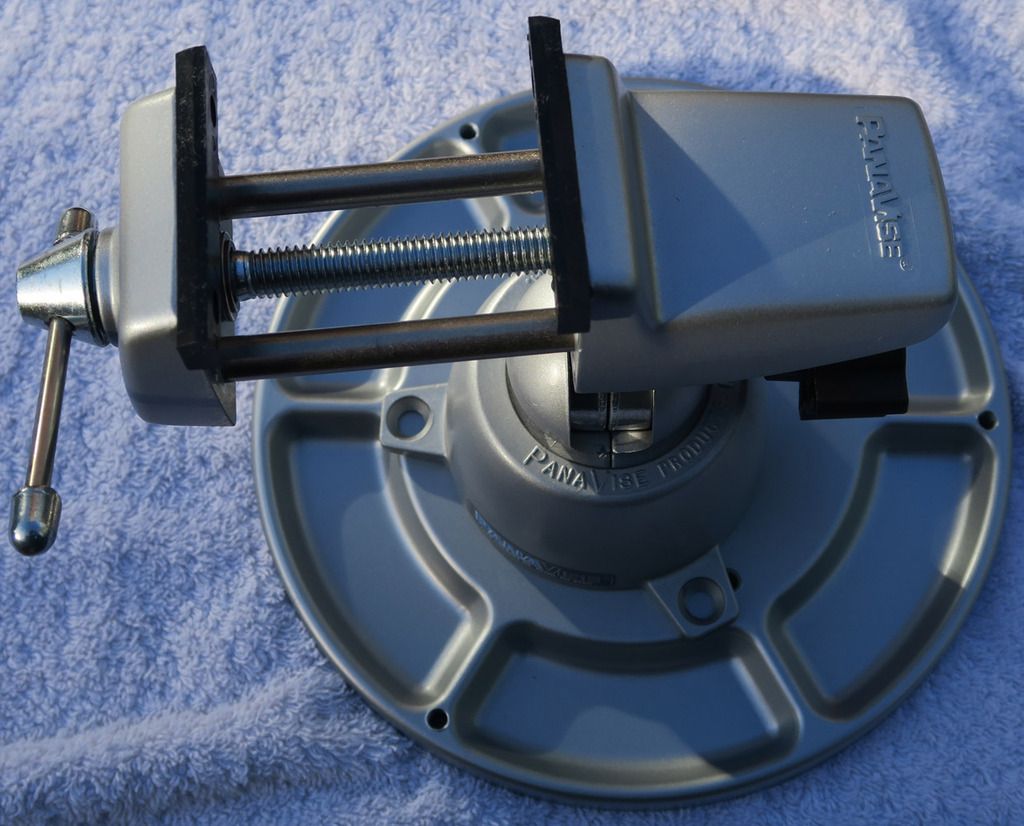 Vice and base assembled and on my desk: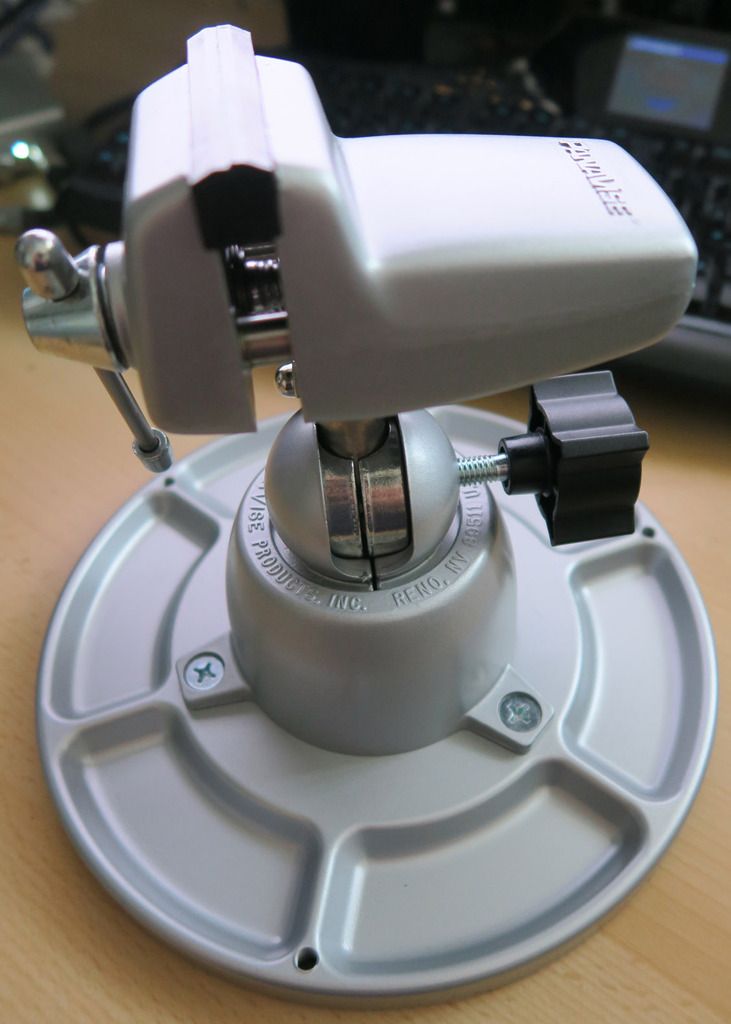 Another angle: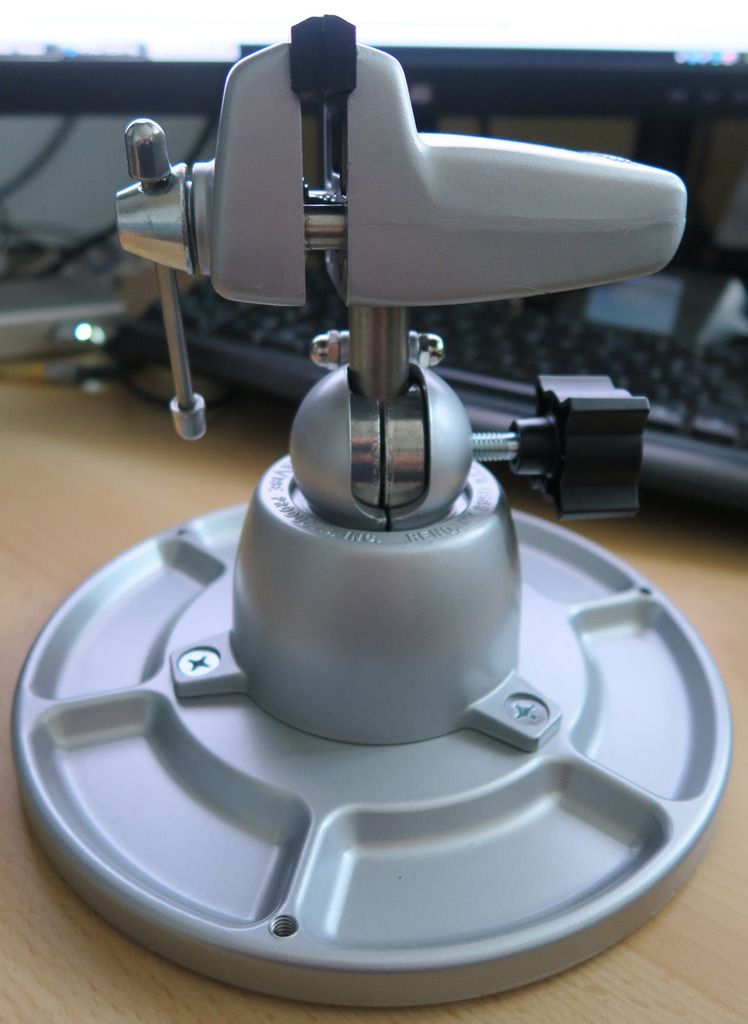 All in all, I'm very happy with the purchase - I don't want to shill for Mouser but they're the only company that I can find in the UK that supplies these (even Panavise's official site distributors don't seem to), their prices are reasonable and they seem to stock all the Panavise parts. They also ship to consumers, not just businesses as their site suggests. As for the vise itself, I haven't actually gotten to test it out yet but it feels solid and well made, the jaws open and close smoothly and seem to have a lot of weight behind them, the base feels solid and holds the whole thing together and the tray indentations are a nice touch.
One thing that I didn't realise at first is that the 312 base acts as a freestanding base - it comes with screws to attach the main vice to the base, and rubber feet for the bottom of the tray base so it can sit on your desk/workbench/whatever. This is quite handy because I expected to need to fix the base to the desk - assuming that it would have unthreaded holes I was planning on drilling three holes through my desk and fitting the base using coach bolts, removing and re-fitting it whenever I wanted to do some lock picking. Obviously this isn't ideal and would probably have lessened how much I bothered to get all the gear out so I do really appreciate that it can be free-standing - much easier to move around and out of the way when needed!
If you want to see the vice in action, the best thing is to check out some of Bosnian Bill's videos as this is the exact setup he uses (he also has the wide jaw version, the 366 or 376, can't remember off the top of my head). The packaging includes a small product brochure, business card type thing, and a limited lifetime warranty card - which hopefully I'll never need! The screw dial on the side controls both horizontal (rotational) and vertical motion, which has a range of 360° rotation and 90° vertical.
If you have any questions or would like any further photos etc, just let me know! Hopefully this little preview should give you an insight into this vice and UK availability.