Thought there was a post by Oldfast on these, but can't seem to find it using my phone, so here is my post on this unusual lock.
Master No. 35 Trailer Lock
Found this beast at a yard sale recently. Have seen pictures of them before, but never had one in hand.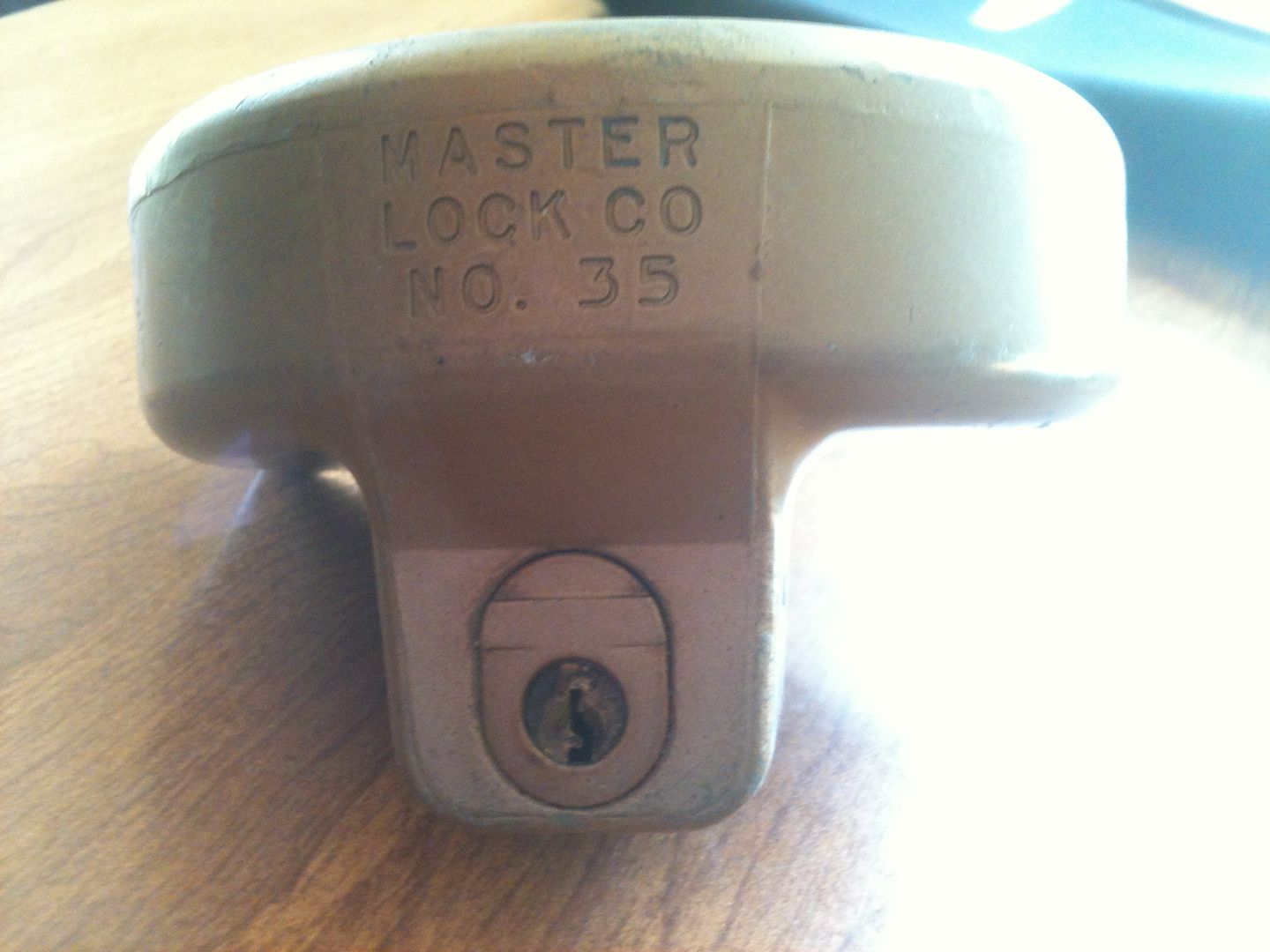 This lock takes a standard Master M1 key blank.
As the title stated, this is for locking trailer hitches. (Fifth wheel hitches). The flat part end of the kingpin fits into here...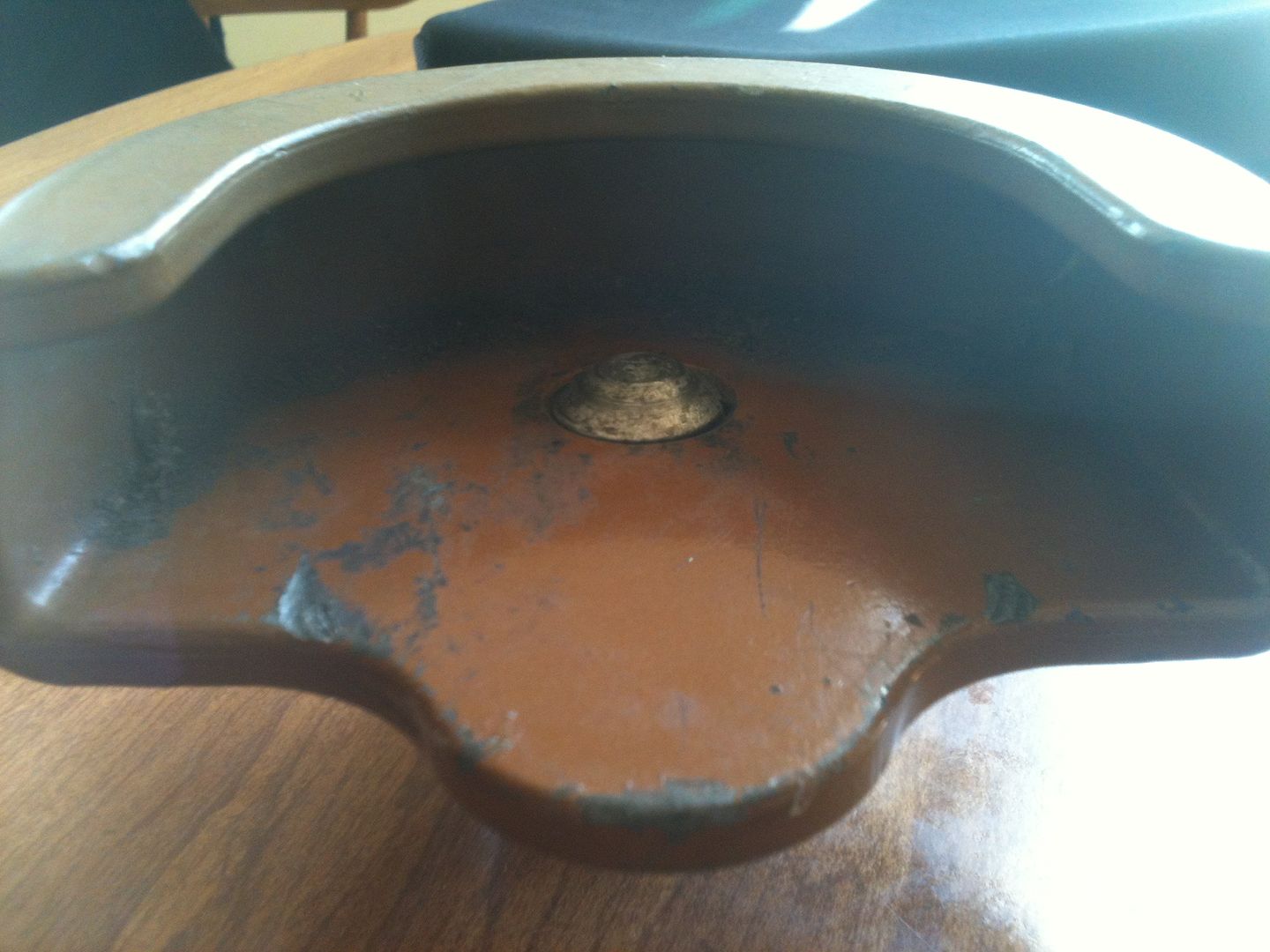 When locked, the plug is turned and blocks this hole.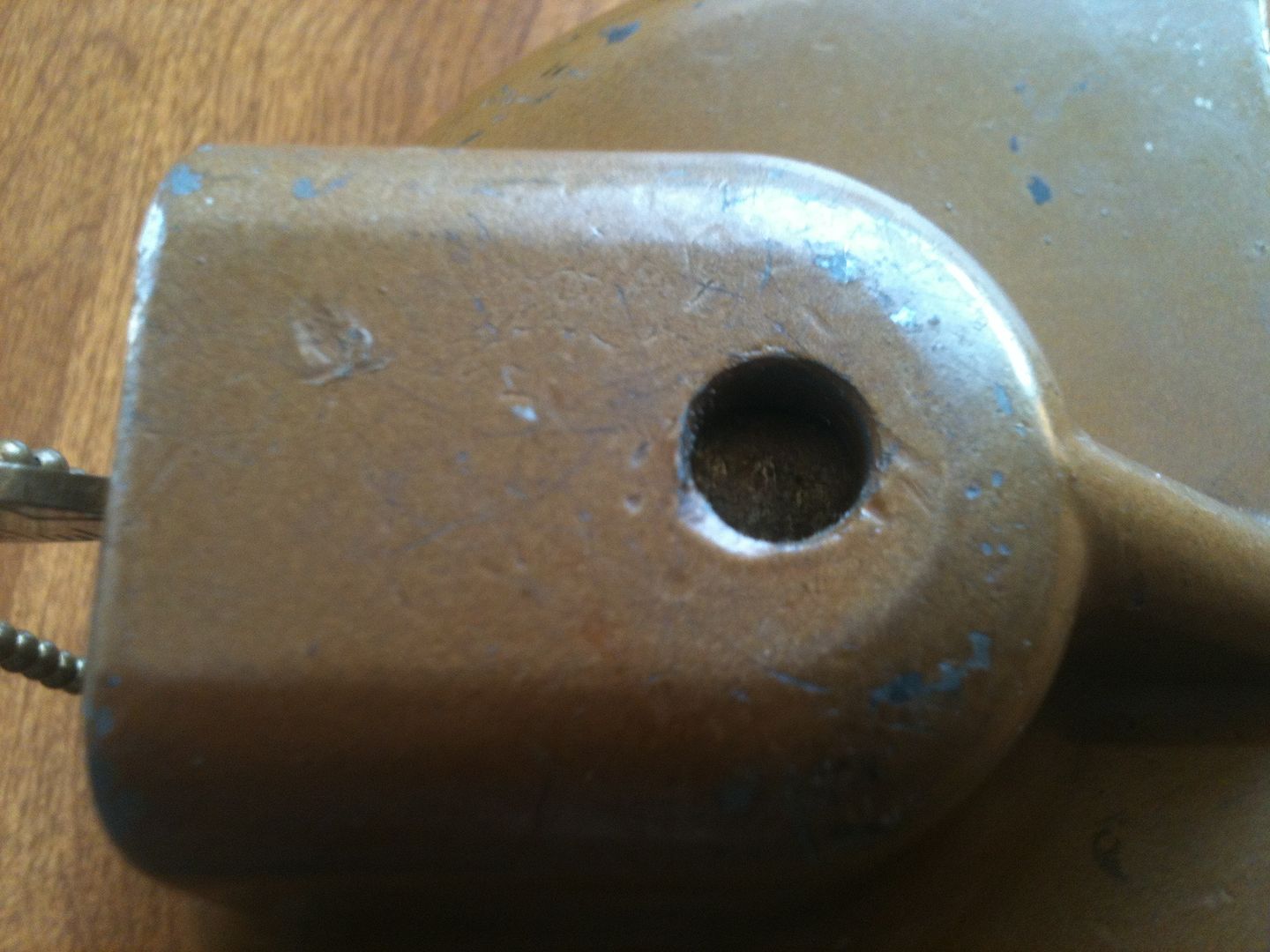 Turning the key...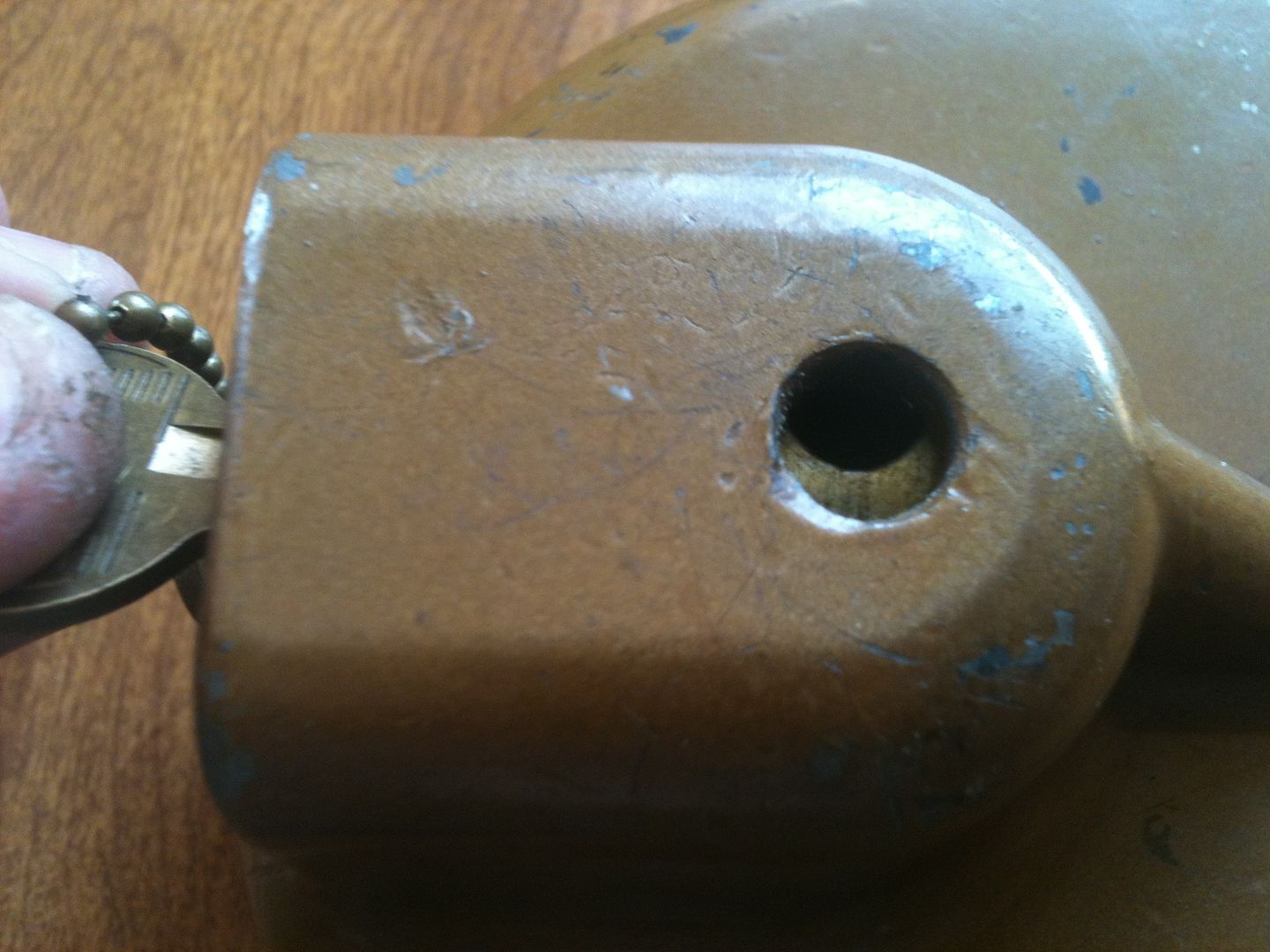 And unlocked...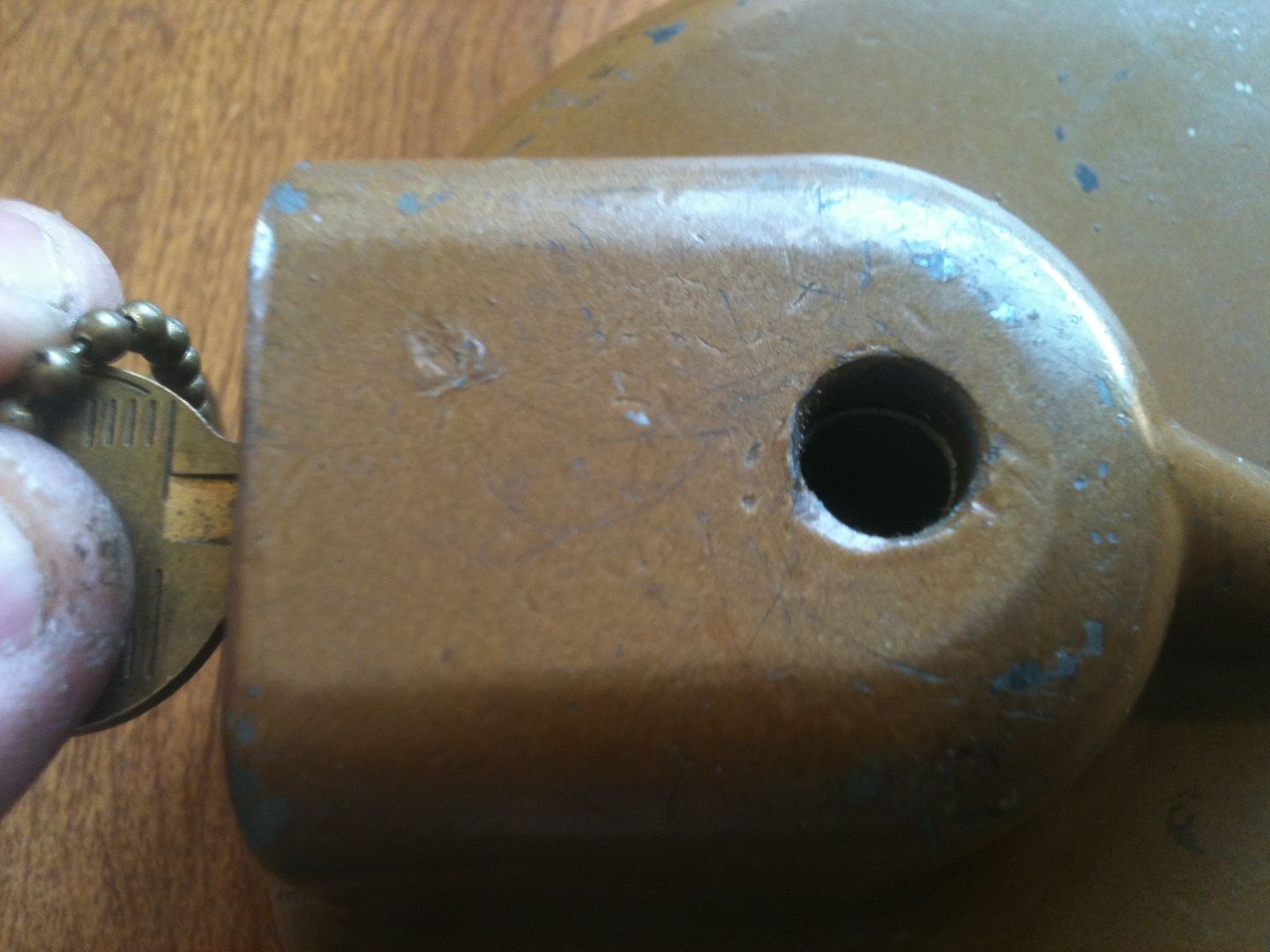 Then use a screwdriver to turn the locking bolt, which is threaded down into the kingpin.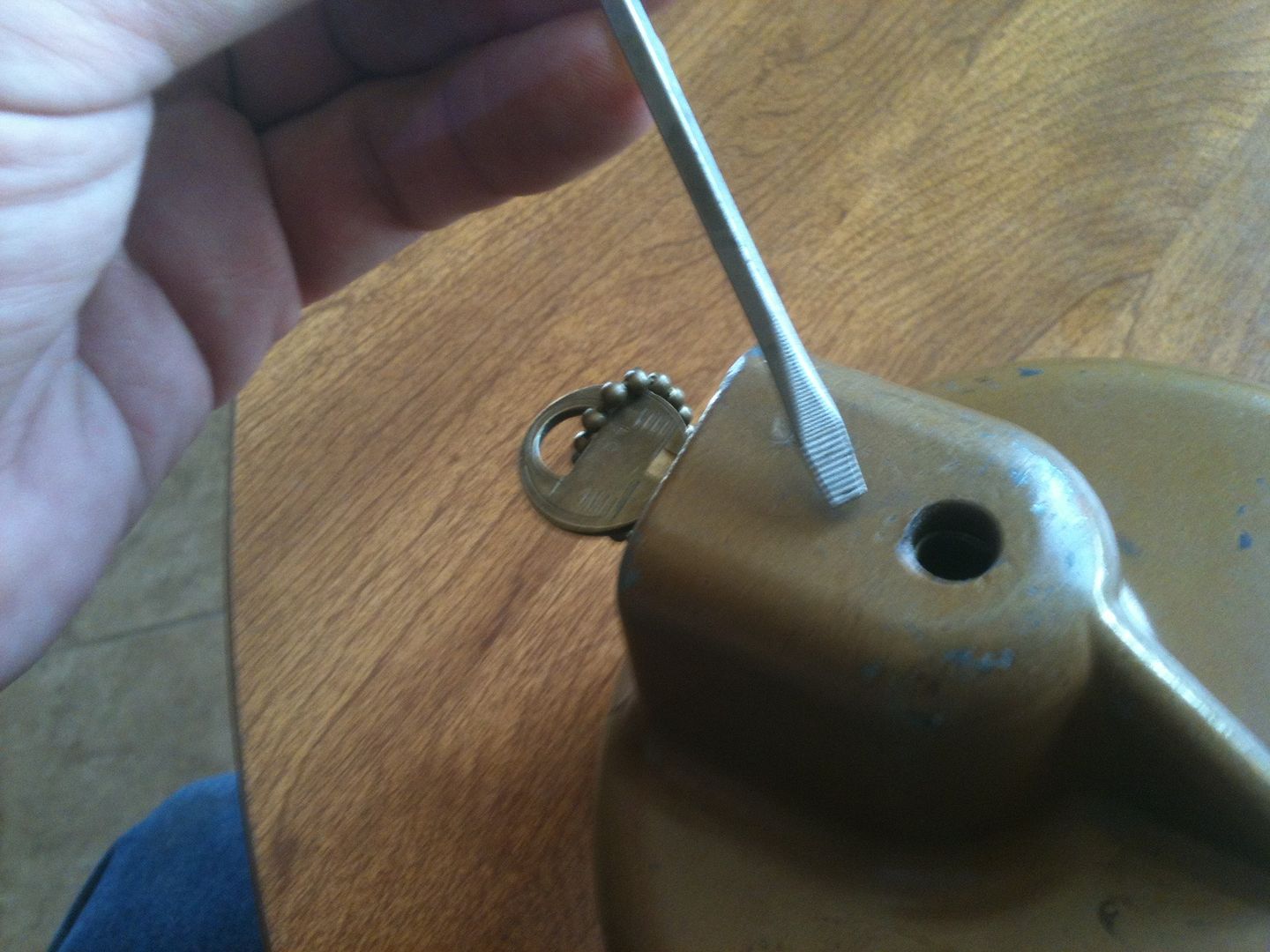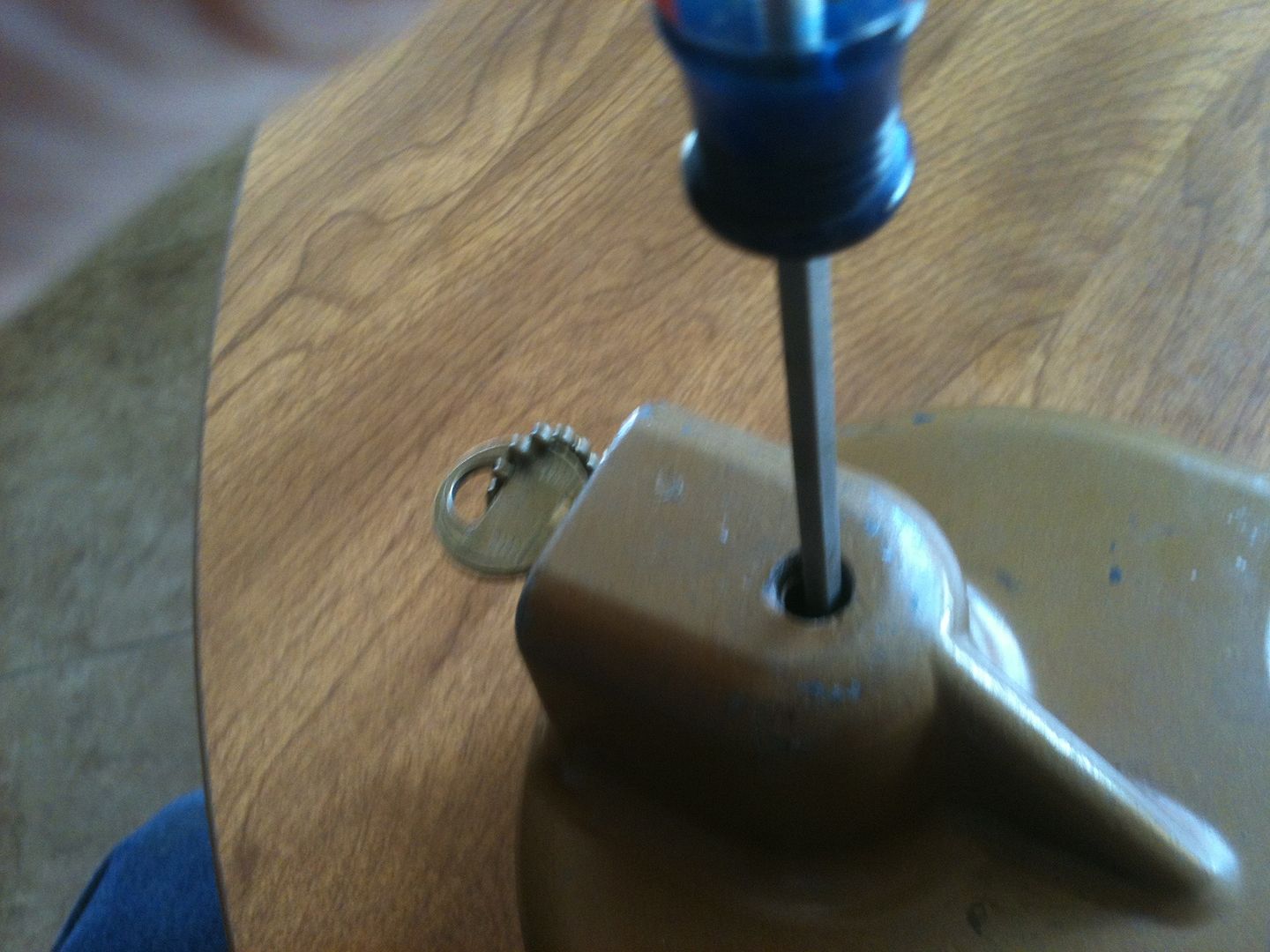 When the bolt is firmly in place holding the trailer kingpin, then you remove the screwdriver and turn the key back to the locked position.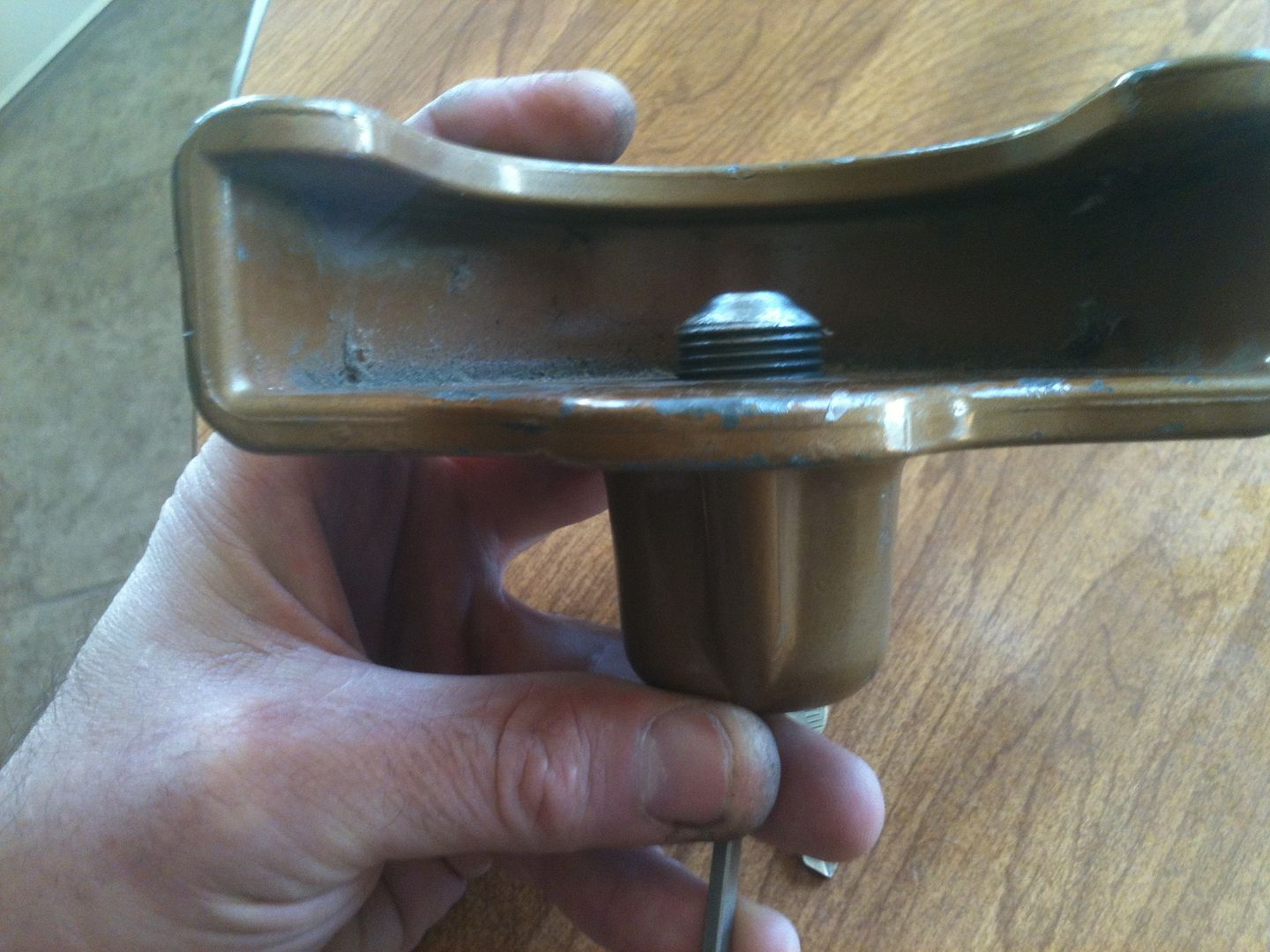 This was made back when
no
Master Lock had
any
security pins, so it picks very easily. Got it for the uniqueness of the lock. It is very large, too.
Gordon
Just when you think you've learned it all, that is when you find you haven't learned anything yet.