OldddffAASSTT the Spin Master Extraordinaire and American Lock Slayer

Posts: 4412
Joined: Thu Mar 31, 2011 3:16 pm
Location: Michigan
BREAKDOWN
Mosler MR

302
Group 1R ... 3 wheel ... hand change ... spring loaded fence
Wish I was posting this in
Oldfast: Safe Chronicles
as a successful manipulation, lol... but that's gonna have to wait.
In fact, I'm not even all too qualified to be talking much about this lock. Instead, I'll simply present some photos
&
point out some of the features we're dealing with
Mainly, my hope is to stir up some good discussion here
.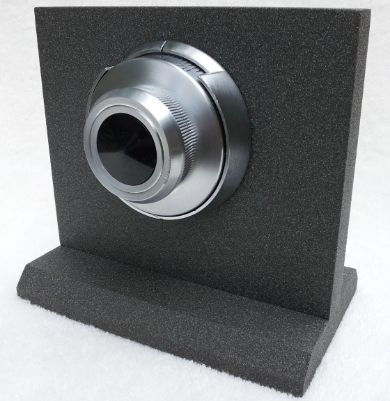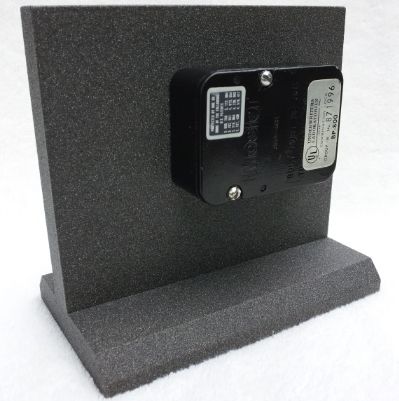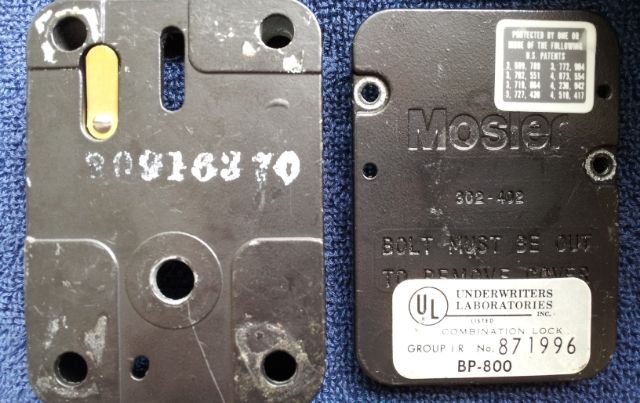 Upon removing the back cover, we can take note of several things....
First, a friction plug. You see the white circular piece of delrin within the wheel post? It is spring loaded
and presses firmly up against the spline key. Just as the name implies, it creates friction when turning the dial
and effectively reduces feedback. Again, thoughts are welcomed - as this friction plug may serve
another
purpose.
Next, you may have already noticed the additional piece behind the drive cam.
We'll take a look at this manipulation resistant drive cam in a moment, but first....
These locks are known mostly for the wheel design. The back side of each wheel helps combat
radiological attacks. If x-rayed, the design is such that each wheel will appear to have 16 gates.

Most interesting to me as a manipulator though, is the outer edge of these wheels:
Each wheel is comprised of 16 major flats & 16 minor flats... creating a 32-sided wheel.
The obvious intent behind such a design -- interfere with manipulation attempts.
Graphing such a wheel will result in something resembling the Appallachian mountains. lol
So I did my homework while waiting for these locks to arrive. I was fully prepared to deal with
this type of wheel. However, there was something within these that I was NOT expecting.......
......this particular model is equipped with Mosler's
manipulation resistive shutter driver
.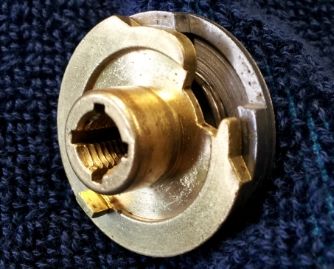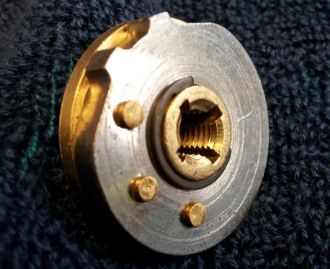 This little work of art sets upon a heavily spring loaded bearing within the lock body.

This creates two very distinctive 'clicks' that can be heard and felt each time the dial passes this area.
The two pieces are spring loaded and, to some extent, will move seperately from each other. In other words;
the bearing in the lock case will catch and temporarily hold the shutter driver. Meanwhile, the drive cam will
continue
rotating. When enough pressure builds up, the shutter driver snaps free of the bearing and catches up with the drive cam.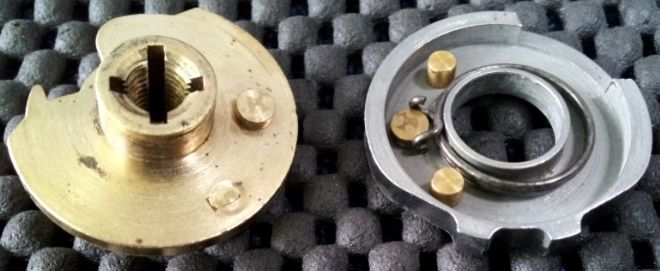 The shutter driver is designed to defeat manipulation attempts using audio instruments. And I can tell you...
from the brief amount of time I've spent with this lock: it really does a FINE job of masking the contact points.
However, I've been informed by more than one credible source... that these locks can
indeed
be manipulated.
A truly marvelous mechanism. Although the manipulation of it may elude me at this point... I'm more than happy
to simply appreciate it for now. Also, this lock cleaned up nicely and treated me to an amazing transformation.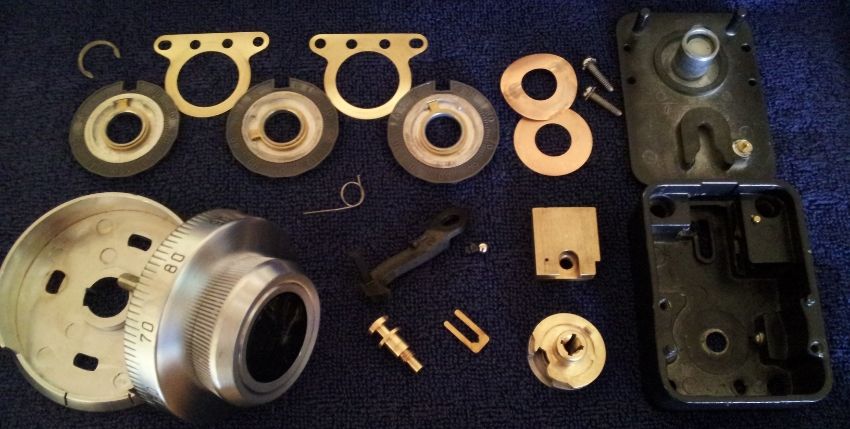 I very much welcome ANY thoughts, questions, history, or info you'd be willing to share/add about this lock. THANKS!
For example.... this is the first time I've seen a 'forked' spline key. Maybe the design of it,
coupled with the friction plug lessens the chances of a malfunction and a possble lockout?
"
Enjoy the journey AS MUCH as the destination
."