OldddffAASSTT the Spin Master Extraordinaire and American Lock Slayer

Posts: 4412
Joined: Thu Mar 31, 2011 3:16 pm
Location: Michigan
***

PLEASE HELP ME KEEP THESE ARTICLES ACCURATE & ALL-INCLUSIVE... COMMENTS AND/OR CORRECTIONS WELCOMED!!

***
I'm going to begin documenting the locks I've picked and post them here. Since I'm a beginner, none of these will be exotic, high-end, hard-to-find locks. So hopefully this will possibly help others that may currently be at this level of picking. Please feel free to add ANY tid-bits/knowledge you may have on any of these as I post them. My hope for this thread is lots of "lock-talk". Comments, questions, tips on disassembly, assembly, picking, etc.
AMERICAN SERIES 5200 US
Application
: US Military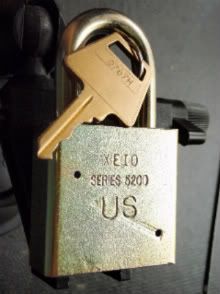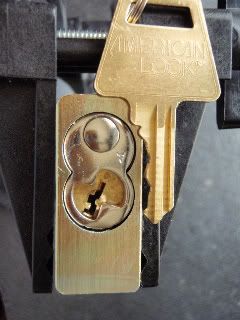 Key-retaining, 5 pins.....3-serrated, 2-hybrids, serrated keypins
Now, tell me that's not one of the sexiest things you've seen today. lol
Occasionally, I'll include a photo of the pinstacks placed in the plug,
as this is a great way to gain some insight into a lock.
Last edited by
Oldfast
on Wed Aug 03, 2011 10:39 pm, edited 3 times in total.
"
Enjoy the journey AS MUCH as the destination
."