A while back I got this deadbolt from ebay. The cylinder was damaged, so I ordered what I thought was the proper replacement from Best.
Fast forward to last week when the cylinder arrived: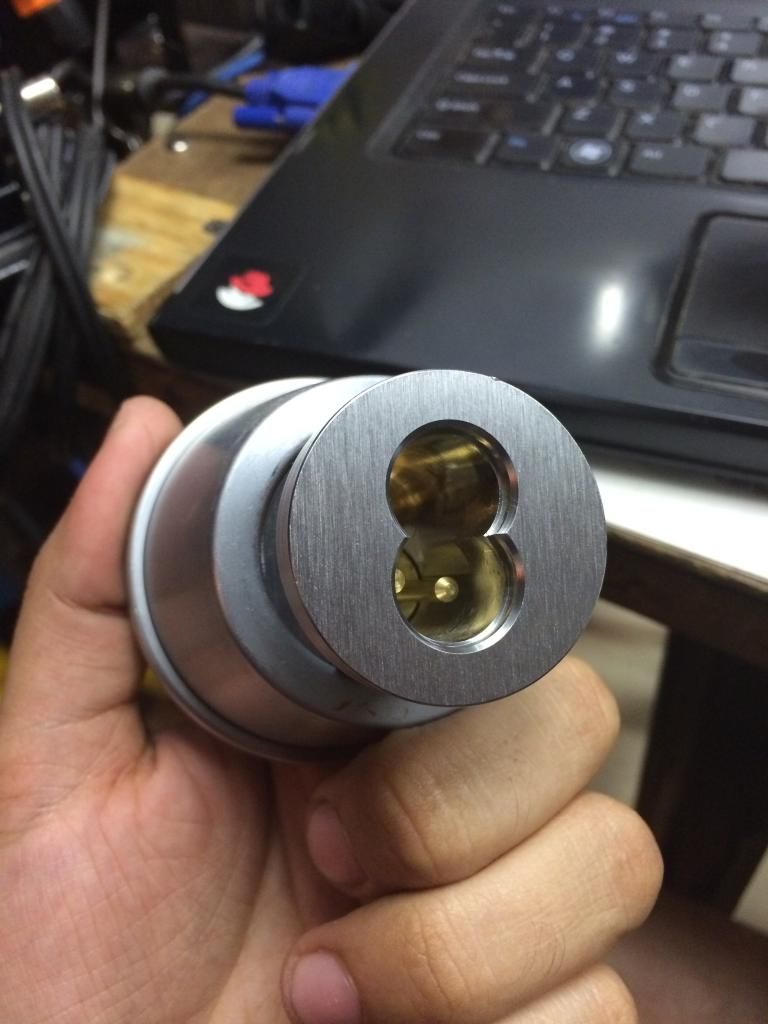 The cylinder is for the Best 8T3 series deadbolts, apparently my deadbolt is something entirely different and needs a smaller cylinder. The latch is Best so I just assumed the whole thing was made by them.
Can anyone help?
Thanks,
Jeff
femurat: They're called restricted for a reason...
Innerpicked: The more keys you carry, the more important you look
GWiens2001: Great video! Learned a lot about what fun can be had with a forklift and a chainsaw.
pmaxey83: but i first have to submit the proper forms for a new hobby to my wife