I just wanted to share some updates. I recently purchased two of the books Jeff recommended. I bought the National Locksmith SFIC: Advanced and also the one written by Don O Shall. Fun Fact:I bought it directly from Mr. O Shall off of ebay. I also managed to track down my own Best Lock Combinator (AD432) in M Keyway and also a Capping Press.
Then today I spent a few minutes picking on one of my many Best Lock padlocks, and managed to pick a core out. I have only the master keys for these locks (13 total) so hopefully they share common control keys. Im very excited about this!
Hopefully after a lot more practice, I will be able to start a small profitable operation.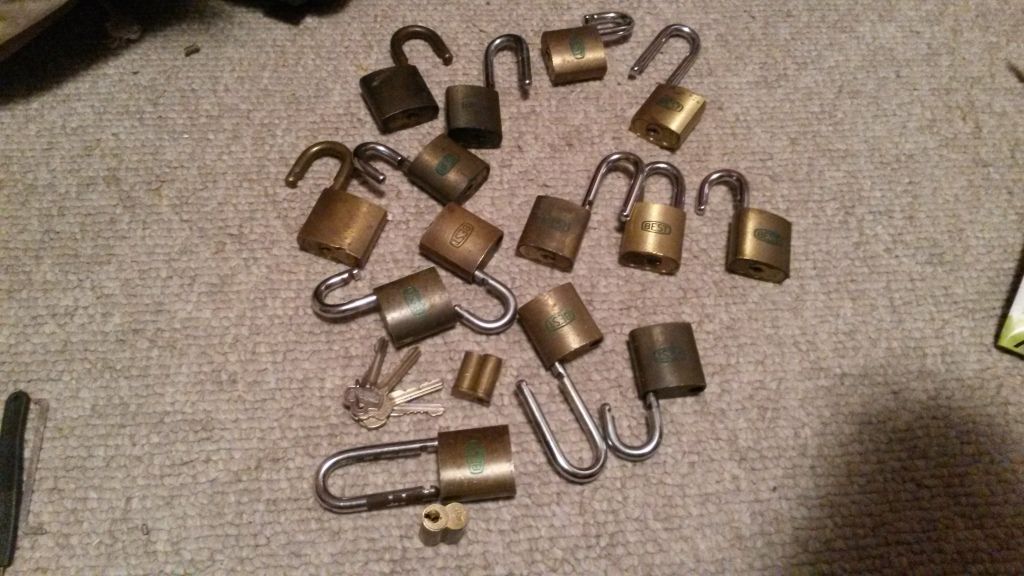 Last edited by
mister sour
on Sun Jun 15, 2014 11:21 pm, edited 1 time in total.