What's Up with this Mul-T-Lock?
Posted:
Sat Sep 26, 2015 12:50 am
What's up with this Mul-T-Lock?
Recently got a few MTL locks without keys. Picked one and disassembled it, wanting to see what the bitting would be, and saw some things that make me wonder if I'm crazy, are things changing, or did someone do a hack job of pinning/keying this core.
First, here are the pins as removed from the core: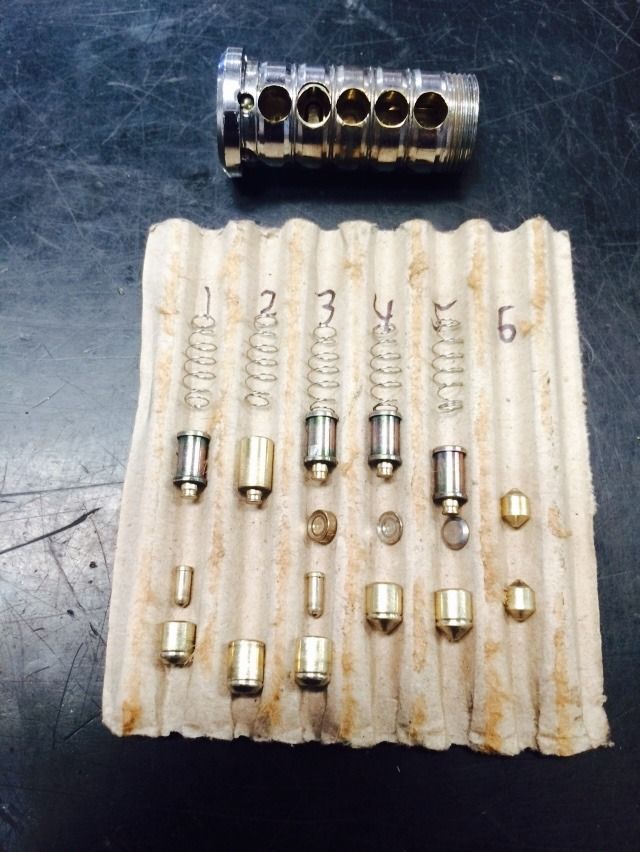 Yes, pin stacks 2, 4 and 5 have no inner pins. In fact, the key pins for 4 and 5 look like they are meant for Garrison/7x7 cores.
Now for the keys-eye view of the key pins (outer only for 1 and 3)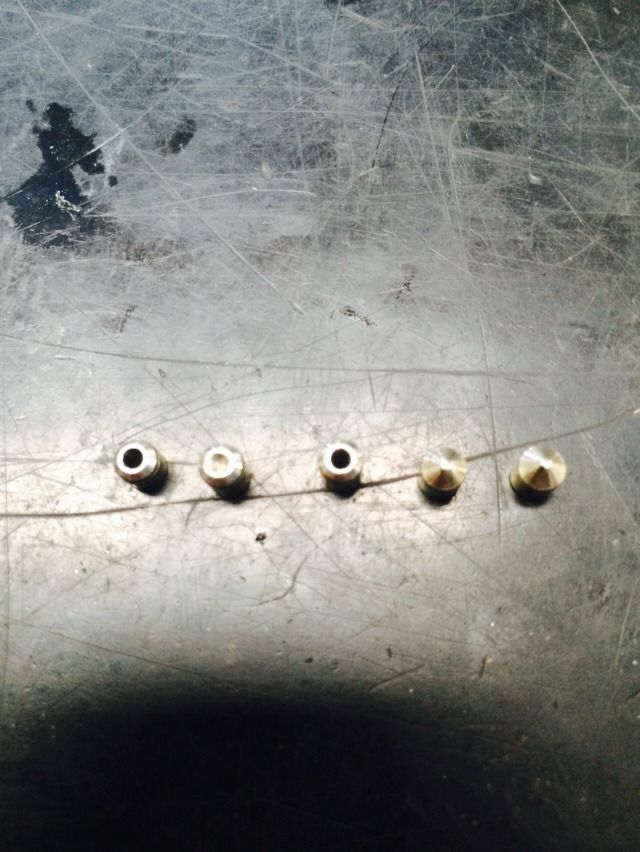 This looks to be an Interactive +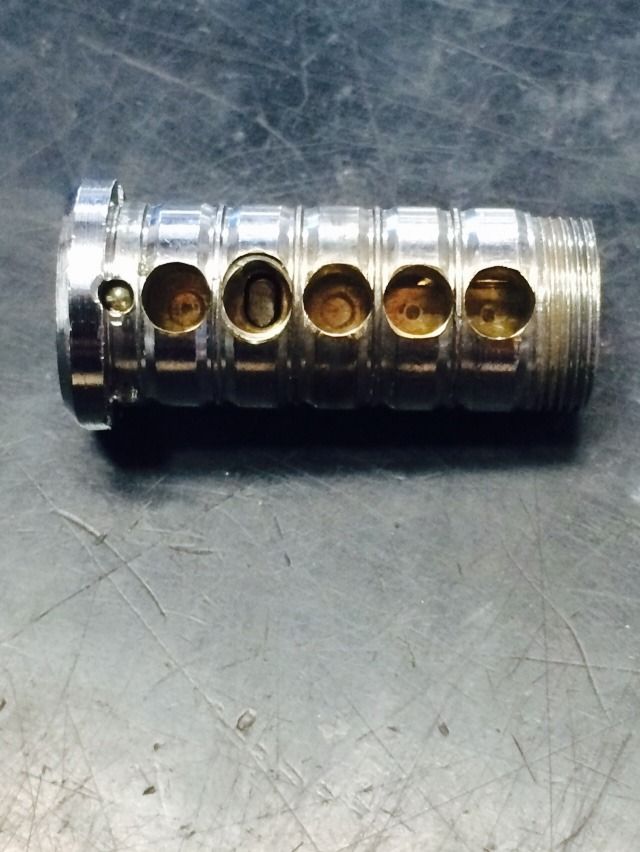 So 1 and three are what I normally expect to see in a MTL classic/interactive/interactive +, etcetera. So my questions to start:
Why is the second key pin solid, with a small cut-out as if there was an inner pin one depth higher than the key pin (inverted center point)?
Why is the pin for 2, which is the interactive (+) pin in this lock a 'C' depth? Shouldn't it be a 'Z', so it can be lifted above the keyway without blocking the shear line? This one blokes the shear line when only lifted to the top of the keyway, let alone above it.
Are the 4 and 5 key pins for Garrison/7x7 as I suspect? The pin length is just a little short of a '3' inner pin, but way too short for 'C' outer pin and way too long for a 'B' outer pin.
Measured the pins, and the data is below.
My estimated key bitting, not counting master pins, is as follows:
Is that correct?
Pin measurements I took a year or two ago gave me the following chart (estimates):
Outer pins:
A 4.60 mm
B 5.15 mm
C 5.60 mm
D 6.60 mm
Z Do not know measurement
Inner pins:
1 4.75 mm
2 5.25 mm
3 5.75 mm
4 6.25 mm
5 7.25 mm
Master pins:
1 .50 mm
3 1.50 mm
Please feel free to tell me what an idiot I am, but would like some input as to whether there is something wrong with the pinning of this lock. It looks like someone pinned this lock as if it were a Classic instead of an Interactive + based on the second pin, and just used Garrison/7x7 pins in 4 and 5, figuring that the customer would be none the wiser.
Thanks,
Gordon