The Prestigious and Powerful Porcine Prelate
Posts: 951
Joined: Wed Jul 14, 2010 10:59 am
Location: West Mids, UK
I only wanted to show the farmerfreak lock that I just picked but I thought I'd make a thread just in case I pick any others that I'm particularly proud of. I'll post the pic of the M3 I picked maybe at a later date.
Anyway, the crazy FF lock:
The bitting and key (nasty keyway and bitting on this one):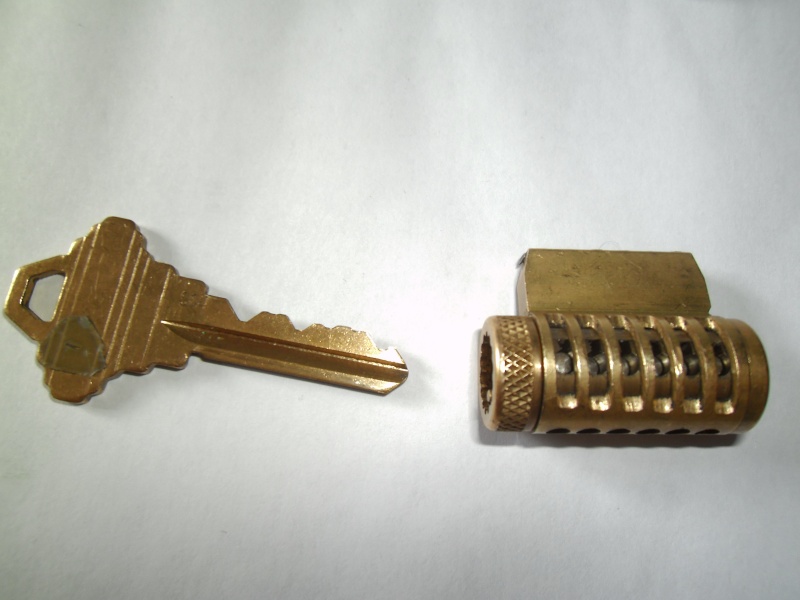 By the way, it IS a cutaway BUT it's cutaway on the outside of the plug only and so you can't see the pins as you pick them just in case you thought I was cheating here!