Anything And Everything About Lock Picking
How do I get this core out. I'm not sure how the control element works.
Thanks, this helps. I'll have to monkey around with it tomorrow.
1) Picked to operating
2) Turned core back until almost locked
3) lifted control pin and turn clockwise to Control. This works because the last pin has a much smaller diameter than the standard key pins.
The plug has a notch on it which corresponds to the rotating disk (control lug)
Note the smaller diameter of the control pin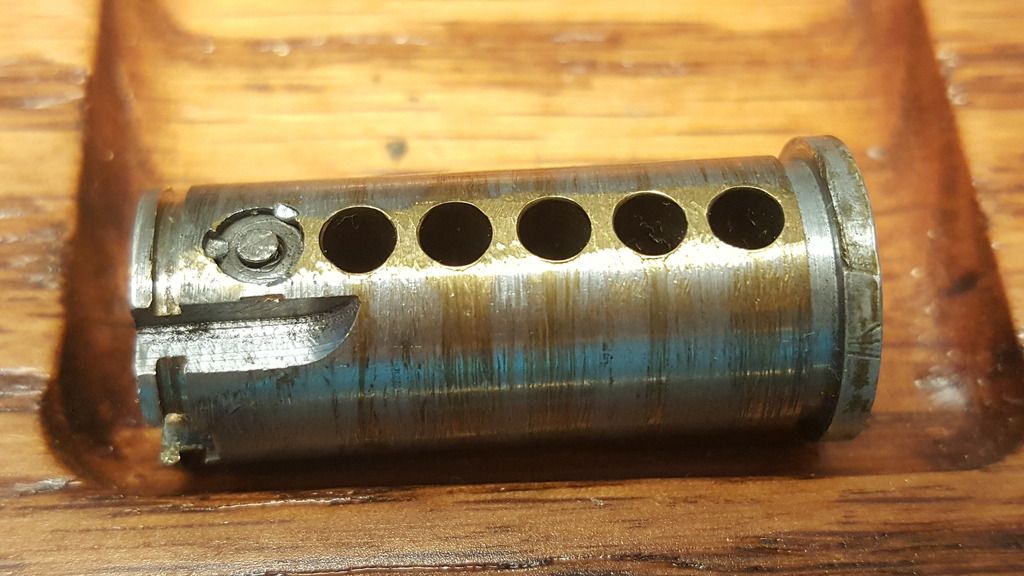 ---
Who is online
Users browsing this forum: CommonCrawl [Bot]