I got this cylinder without a key, with a dent on the front and so gummed up I was not able to pick it. I decided it needed to be disassembled and cleaned.
The first thing this cylinder teach me is I should have disassembled it another way. I cut off the bottom part, the antisnap bars, but it took me three dremel disks and not all the the bars came out. Then I decided to cut the bottom parts around the back rivet to pull it out. Once finished I found out this was NOT a rivet but just a simple rod. Heck I should have pushed it out
I pushed out the other one and all the bars came out without effort.
The six pins were now free to fly everywhere, but I managed to keep them in place by sliding out the last bar very carefully and slowly.
I made a simple wooden stick to replace the bottom rods, installed it and made two holes for the screw and rod to keep it in place.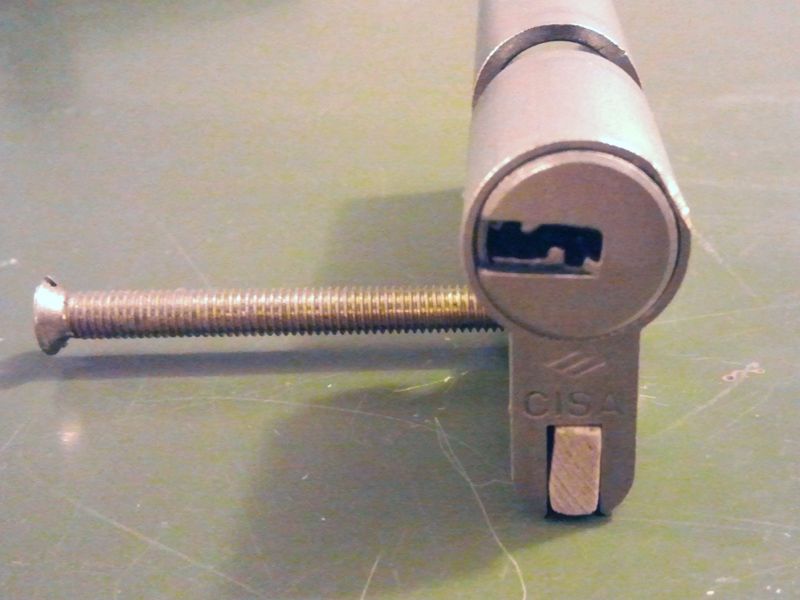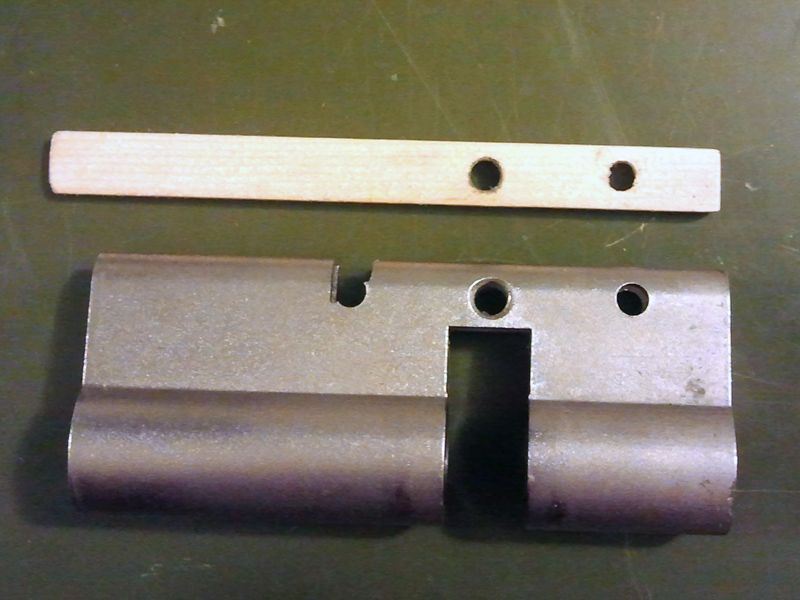 I'm not sure about the model of this lock. I guess it's an AP3 but I may be wrong. The lock has 6 active pins on the bottom, a few passive on the right side and a few passive on the top. The last one on the top is quite strange, it looks a solid piece and has a spring attached. Any idea on how should I mount it? I disassembled this cylinder some months ago and can't remember if the spring should go towards the key or towards the cylinder... here it is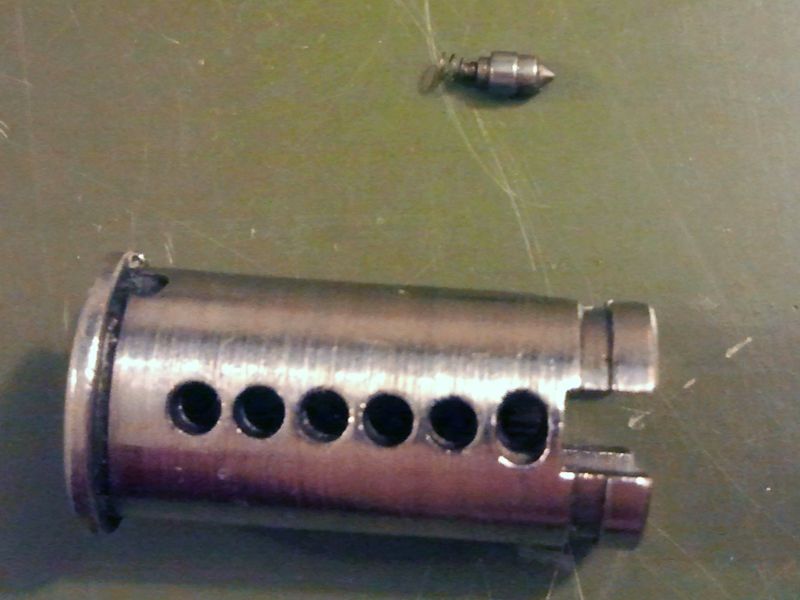 Cheers