The Prestigious and Powerful Porcine Prelate
Posts: 954
Joined: Wed Jul 14, 2010 10:59 am
Location: West Mids, UK
This lock has taken up a massive amount of my time over the years. Studying it, thinking of a way to pick it, trying it, failing, repeat. There is no way I can see to pick this lock without bypassing the blocker on it. So after another round of nights working on it, I have found a practical and very easy way to bypass it. I find it crazy that most of the bypasses on locks take so long to hunt down and yet are so bloody simple.
I can never know if this is the technique the James Clark (the Phone Ranger) used all those years ago because I am sure there are many solutions to the problem. Here is mine. The blocker traps levers at their height before the stump is tested. You can introduce a piece of wire into the keyway that raises a lever up to its maximum height, BUT as it is not the key you are not restricted to keeping it there. You can raise the lever up higher, past the highest height, as simulated with a screwdriver below (this would be done from within the keyway, obviously):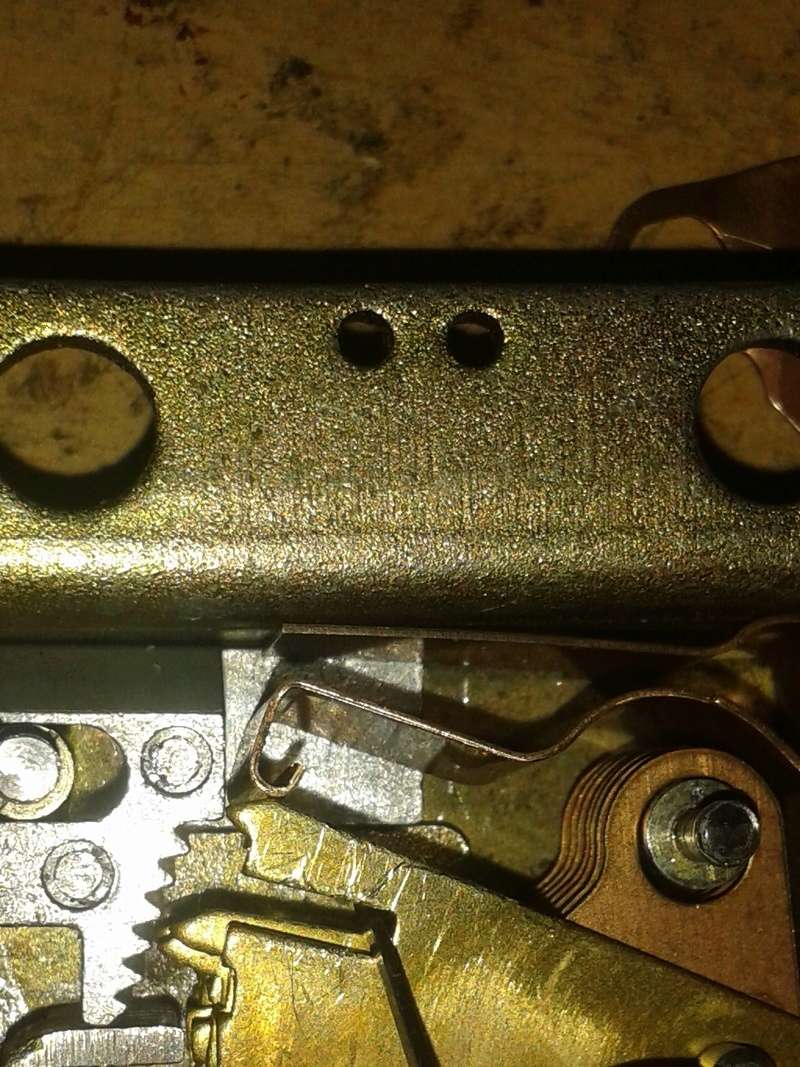 You can see that you do not have to go very far past the highest cut height, maybe 1 more cut's width.
This has the effect of keeping the blocker held back just a bit, enough to pick the rest of the levers unimpeded. Now the bad news: Even without the blocker, the lock has 8 tiny levers that all have false gates. Also, having a lever raised too high will obviously stop the lock from ever opening. Fortunately, the overlifted lever will bind last due to the slightly curved shape of the lever. Which means that if you remove support for it, the spring at the top is stronger than the blocker springs (without the teeth to lock it in place) and the lever will fall right down, at which point you only have to raise it up (against the blocker teeth and spring, tough but doable (not a practical way to pick the lock from the outset though)). There is also another piece of bad news though; if you are over-zealous with your lever overlifting, then the following can happen: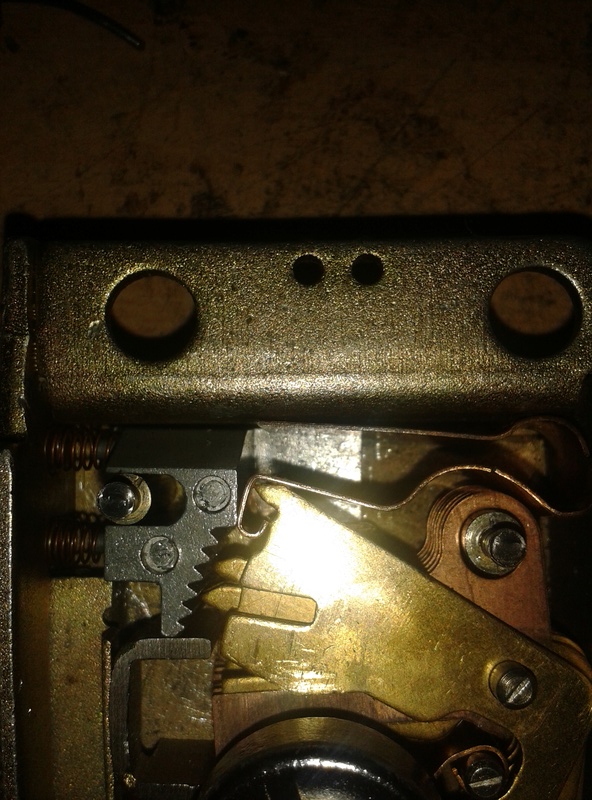 If any lever gets trapped up there then it is goodnight Vienna, not even the real key will open this lock, it is borked. It is actually quite tricky to get the lever trapped like this though, you have to put on a lot of pressure (enough to deform the lever a little) so in practicality, it should never happen but it is an interesting way to brick the lock!