Well I'm bored crazy and cleaning a bit so I figured I'd post a pic of some of my blades while I had them out. I threw in my multi-tool daily carries to fill up the frame. Sorry for the blurry pic but I put them away already before checking.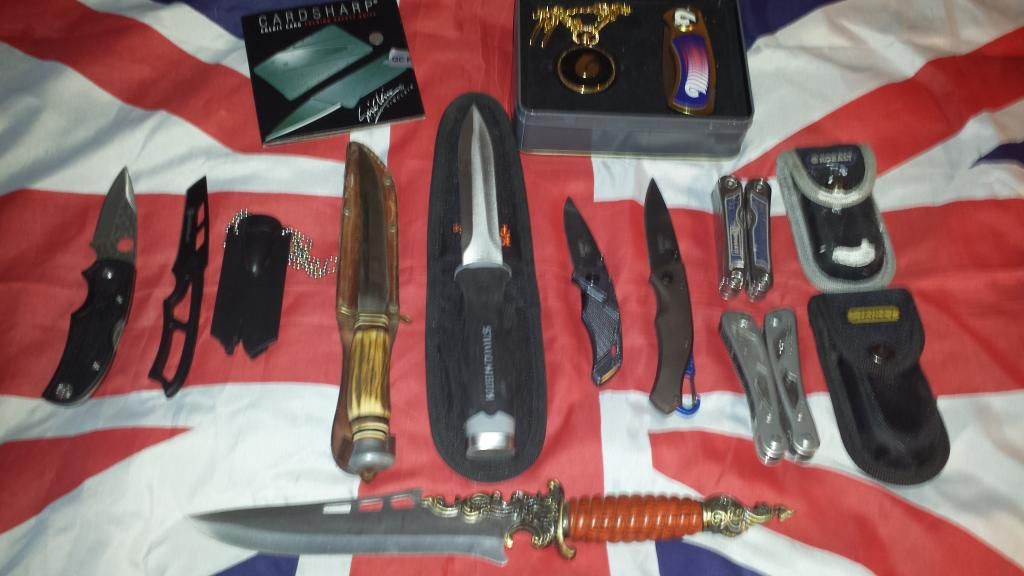 Top: Cardsharp, NASCAR #6 collector pocket watch and folder
Left to right: Spyderco, Smith & Wesson neck blade, Lamplough Cutlery sawback. Klein, Gerber, Gerber, Kobalt multi-tool, Stanley Multi-tool
Bottom: Unknown Fantasy knife
Last edited by
Doogs
on Mon Dec 01, 2014 4:41 am, edited 1 time in total.
The other, other, other, other Mike
(21:55:20) HAL 9001RC:: Heh heh uh heh uh heh uh uh heh PhoneMan said ass