Have already received several locks from this sale. Guys, you will not be disappointed if you buy something from Lauren. His work is outstanding, and the locks are in great condition.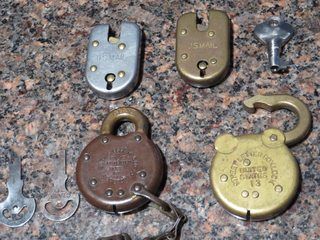 The Patent drawings on the Smith and Egge padlocks.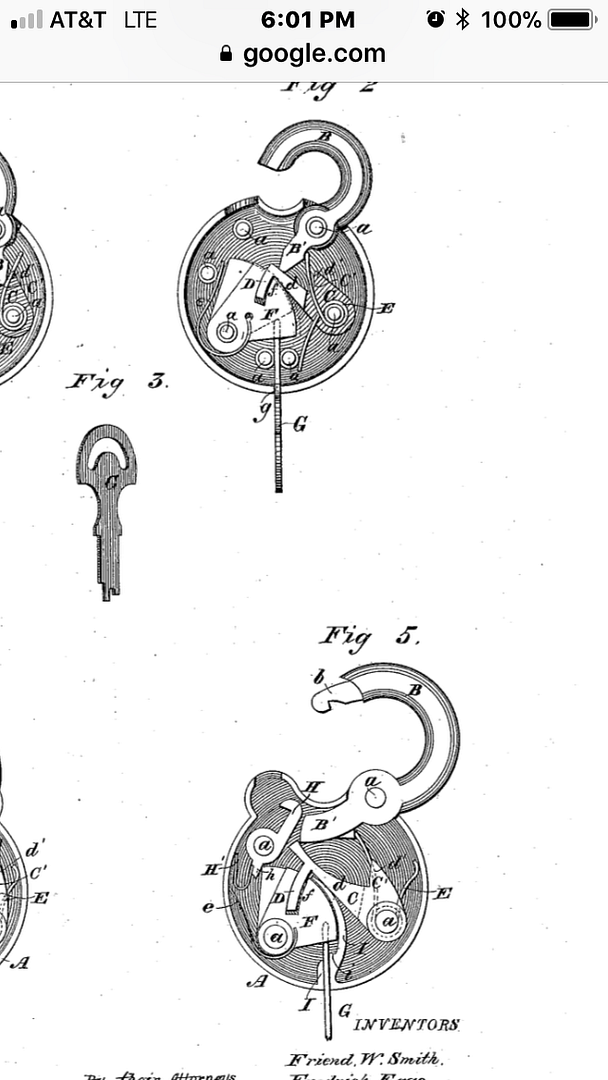 And the matching locks:
Patent is from September 4, 1877
But got one that was not listed from Lauren, too.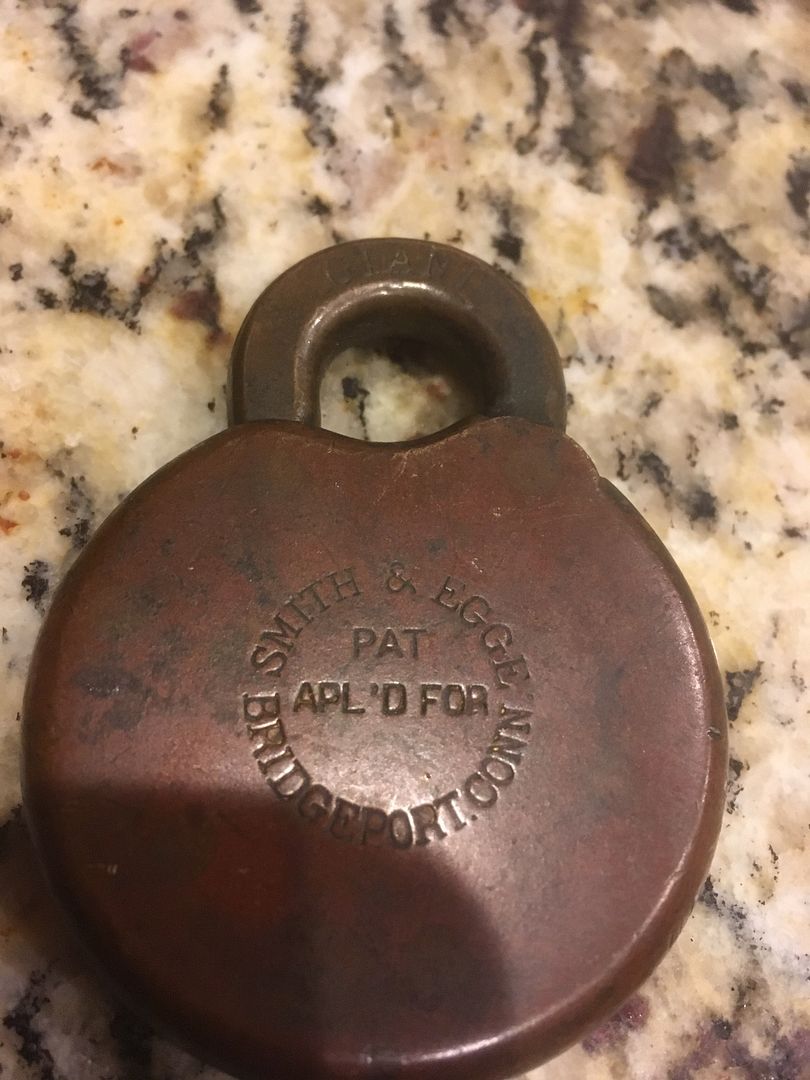 It is safe to say that that one is 140 years old!
Thanks again, Lauren!
Gordon
Just when you think you've learned it all, that is when you find you haven't learned anything yet.