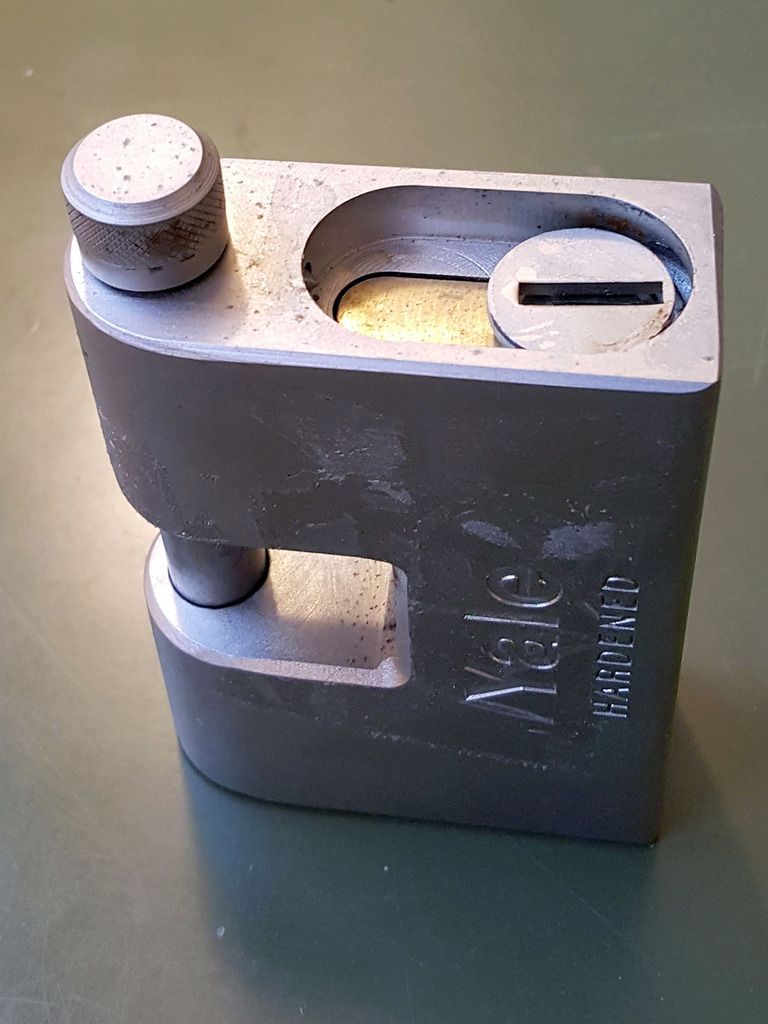 I've picked this yale padlock and disassembled it because I wanted to rekey it. Then I lost the drill protection cover that holds the cylinder in. This happened at least 5 years ago, and now I found the padlock laying in a cabinet. Maybe it's time to fix it? If I find the cover, I'll look for a cylinder with the correct profile. If not, it'll sit in its cabinet forever.
If somebody has a spare cover and is willing to put it in a bubbled envelope and ship it to Italy I'd be grateful. I have paypal.
Thanks
An old post of mine that you'd like to read is missing pictures? PM me and I'll fix them.