The Prestigious and Powerful Porcine Prelate
Posts: 947
Joined: Wed Jul 14, 2010 10:59 am
Location: West Mids, UK
Let me start this post by saying that making a pick for the Abloy Classic has always been one of my locksmithing ambitions. This is the start of the journey towards Protec 2! And that is not a joke.
So about 5 years ago I got really excited about a new tool that I saw. It was made by H&H and purported to be for the Abloy Classic lock. Here it is, still being sold for the princely sum of £90! By the way, NEVER buy from these jokers.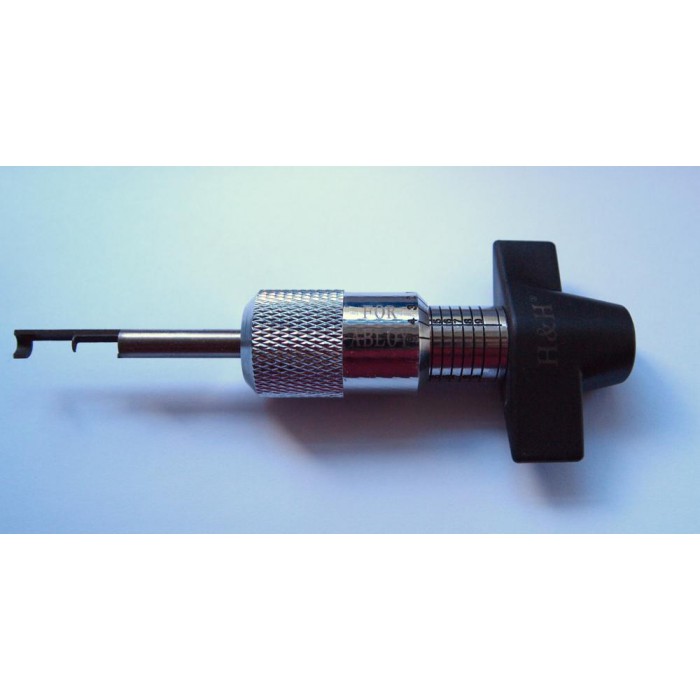 http://www.walkerlocksmiths.co.uk/cylinder-picks-tools/abloy-abus-picks?product_id=253
And here it is in use, look at the wonderful animation - see, it does work, it works like magic because look - the animation says so.
http://www.youtube.com/watch?v=w8eo107h3H8
This tool is quite simply pathetic. It will never work. It ignores the fact that anti-pick discs live in every Classic (or every one I have seen) and it also ignores the fact that if the lock does not happen to bind up in order from back to front, then it is once again completely useless. The only real use it has is if the locks' code were already known and you could then dial it in using this. But if you don't have a decoder handy then forget it. Maybe something got lost between the designer and the manufacturers...I don't know, all I know is that it sucks and don't waste your money.
So I decided to make my own. This is not as easy as it sounds. For a start you need to tension the lock from the rear. This means that a tensioner has to go through and past the pick, something that the pick has to accommodate and which limits what you can do with it. Then there are the anti-pick discs: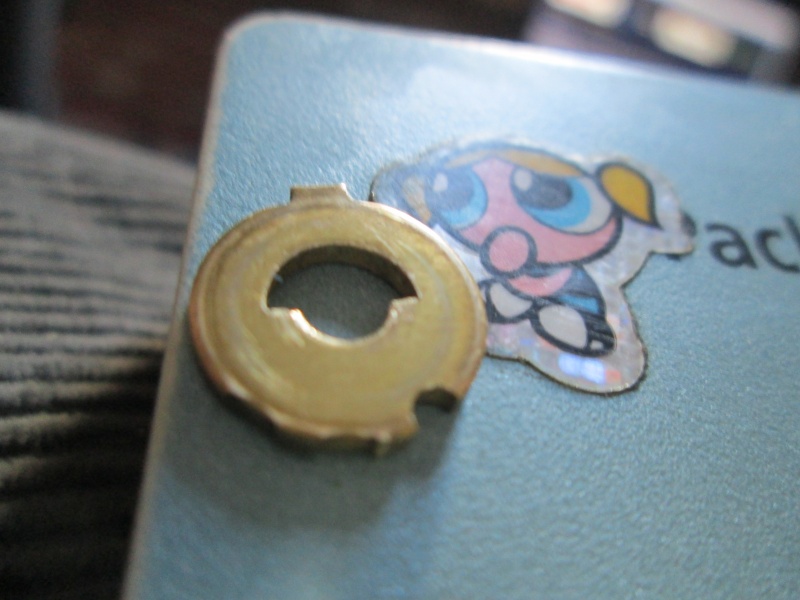 But the most difficult thing to overcome of all is something I call 'problem 61'. So let's say the front disc is the first to bind and it is a 6 cut - this means that if there happens to be a 1 cut behind it somewhere then the pick arm will have no choice but to dislodge the already set 6 cut when it comes to moving that disc to 1. The pick arm HAS to exist
somewhere
. See the following example: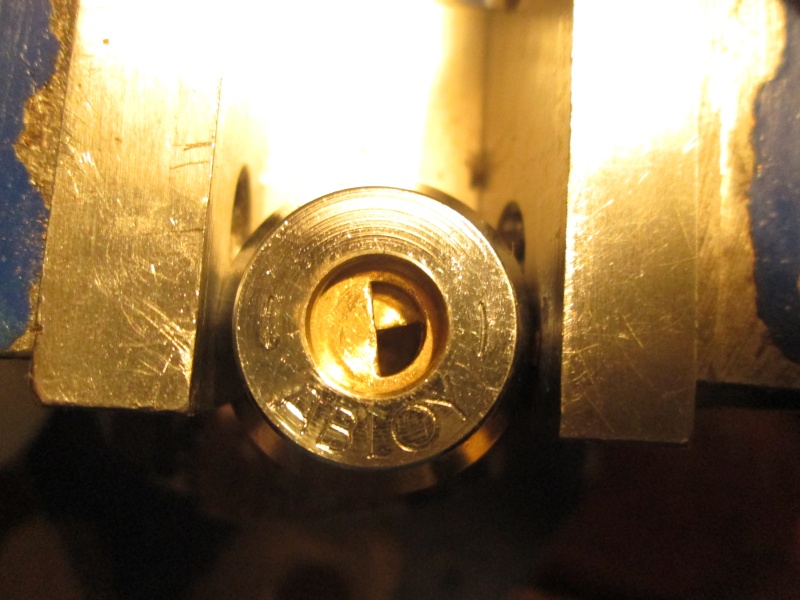 At this point you are left with just 90 degrees within which to move. The difference between a 1 and a 6 cut is 90 degrees. But you have to include the existence of the pick arm in that equation. If you bias its position one way or another you will always hit either a 1 or 6 set disc when moving. If you put it in the centre then you will dislodge both every 1 and every 6 disc! This is problem 61.
For quite a while (5 years) I have been playing with various potential ideas and designs and until recently I was sure that it was impossible to overcome problem 61. I designed pick heads that moved, tried out bendy materials to overcome it...I did not find a solution that satisfied the rear tensioning, anti-pick discs and problem 61...until now. Believe it or not I have 2 designs that overcome it, in 2 separate ways!
Here are 4 failures for the tensioner: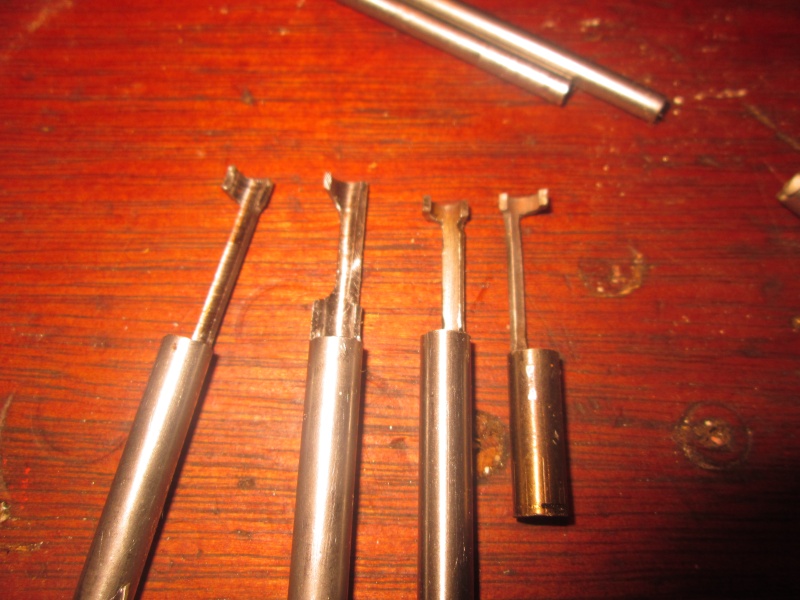 The one furthest on the right was the closest to the original design but I accidentally machined it all backwards!
Here was the initial prototype...just a proof of concept really. It picked my lock but my lock did not even have the theoretical problem 61, the true test was yet to come: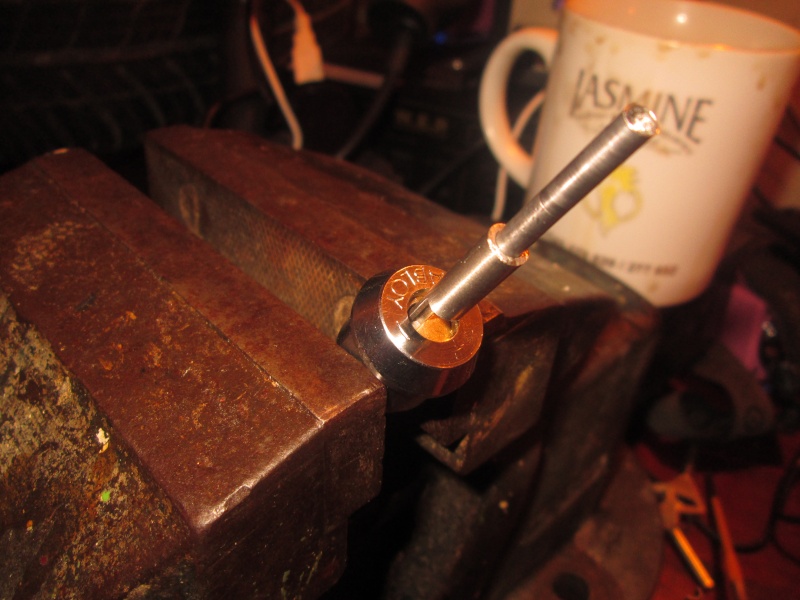 With a coat: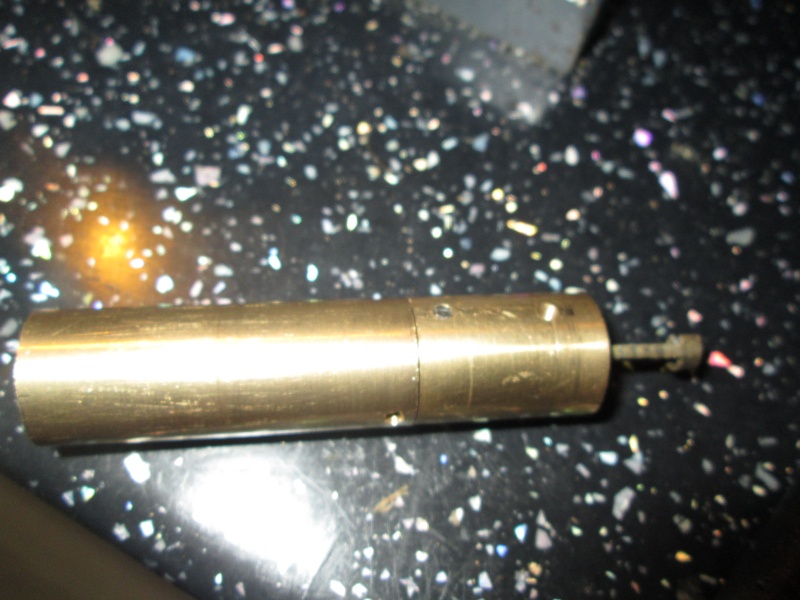 I have now re-pinned (re-disced?) 2 Classic's to exhibit problem 61. The pick has successfully picked (and decoded) a Classic that had 6-1-6-1-6-1-6-1-1 as its bitting. This is a problem 61 'worst case scenario'. Until my pick had done this I was not happy to call it a true Abloy Classic pick. Now I am. This one's for you, Nozza (meaning that you say my tools are always ugly):
One particular feature of the pick that I am proud of is the way the handle for the tensioner also acts as a guide for the positive locating of the tensioner and pick head. Both the pick and tensioner need to be held in a very precise way or it becomes difficult to get past and between the discs. The downside is that you can't see the first disc. You can decode it but not see it. As it happens, this is a trade-off more than worth making (IMO) because it makes the picking of the lock so much simpler.
The original idea was to make a 'clicker' for positive locating of the discs. I have a pick with the clicker and another that just has the detent (but not grooves for it to go into). I much prefer the detent on its own. It provides a constant tension of the pick stem, meaning if you let the pick go it stays where it is and does not flop about all over the place. I find it much easier to manoeuver around the lock with the aid of this, rather than having the pick stop dead. But horses for courses I suppose, the clicker is still very nice!
The tensioner and pick are made from hardened and tempered (blue) silver steel and the rest is beautiful brass. I have not yet tested one to destruction (and I'm not going to) but I have not had anything break on me yet*. The pick stem and head is obviously delicate but I am have been very impressed at what I have done to the first few made without breaking one.
I would also like to say that machining this was a real horror. I tried making it when all I had was a Dremel and a vice but I found doing it freehand simply impossible. So getting the mill was crucial but even then, the pick in particular was extremely difficult to machine. At first I thought I would need to make 2 'negative' halves of the final piece to sit around it as I machined it. The pick arm needs to hold a 0.15mm thickness down its length and this needs to be cut straight and true. In the end I held it between centres and tightened it up like a guitar string. Believe it or not, this works! I had to make a custom MT2 sleeve though, so I could securely fit a rolling arbor into my tailstock: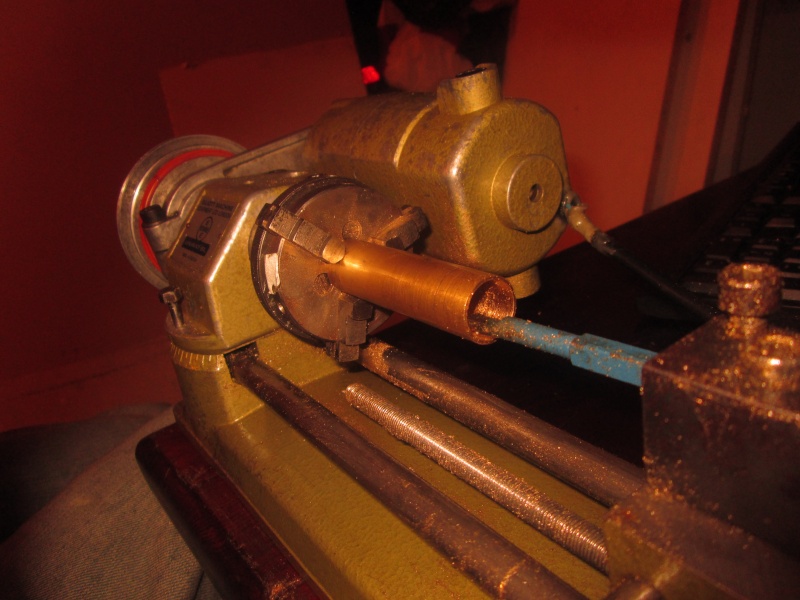 * Under normal use. The one I did break was after I had hardened it but before tempering. I accidentally tapped it on the side of the gas canister and a piece shattered off. I was very angry.
Last edited by
huxleypig
on Sun Sep 28, 2014 8:54 am, edited 5 times in total.