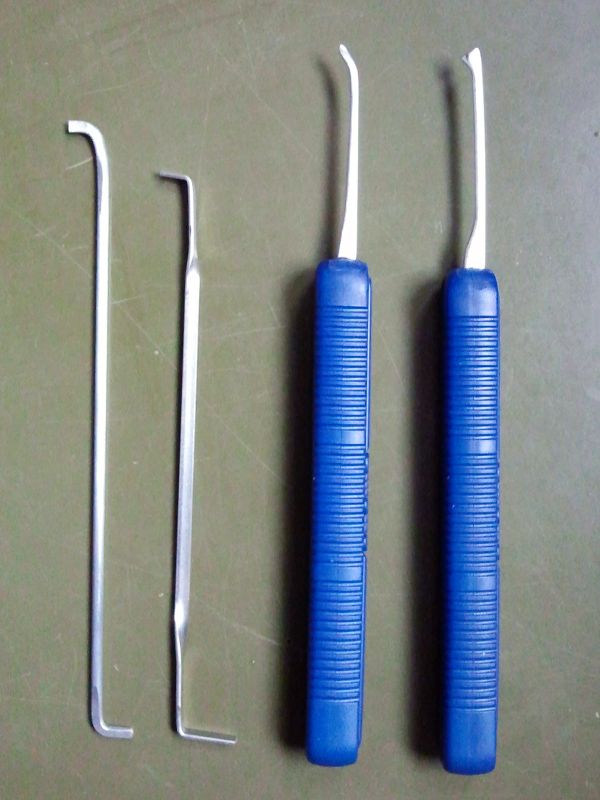 Here is a set I made for a fellow picker: bicycle spoke and wiper insert tension wrenches, hook and half diamond "Gillette" picks made with street cleaning bristles.
Cheers
ps: Hey rerun12, sorry for the late reply, I usually trade one pick for one lock, pm me if you have a nice padlock to offer me
Pictures in my posts are gone due to a policy change by my hosting provider that caught me unprepared. I'll work on that. In the meantime left click the image and open it in new tab, you should be able to see the picture, with a selection of unrelated advertising and banners all around it.