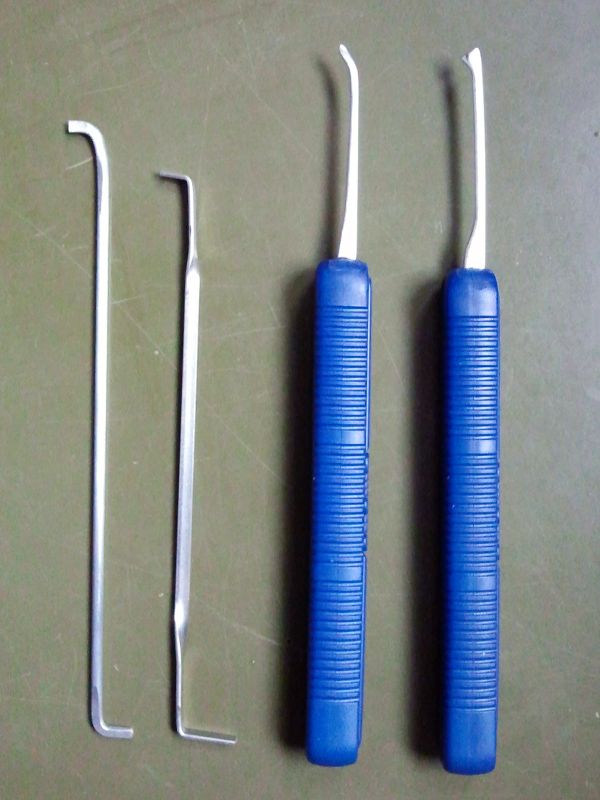 Here is a set I made for a fellow picker: bicycle spoke and wiper insert tension wrenches, hook and half diamond "Gillette" picks made with street cleaning bristles.
Cheers
ps: Hey rerun12, sorry for the late reply, I usually trade one pick for one lock, pm me if you have a nice padlock to offer me
An old post of mine that you'd like to read is missing pictures? PM me and I'll fix them.