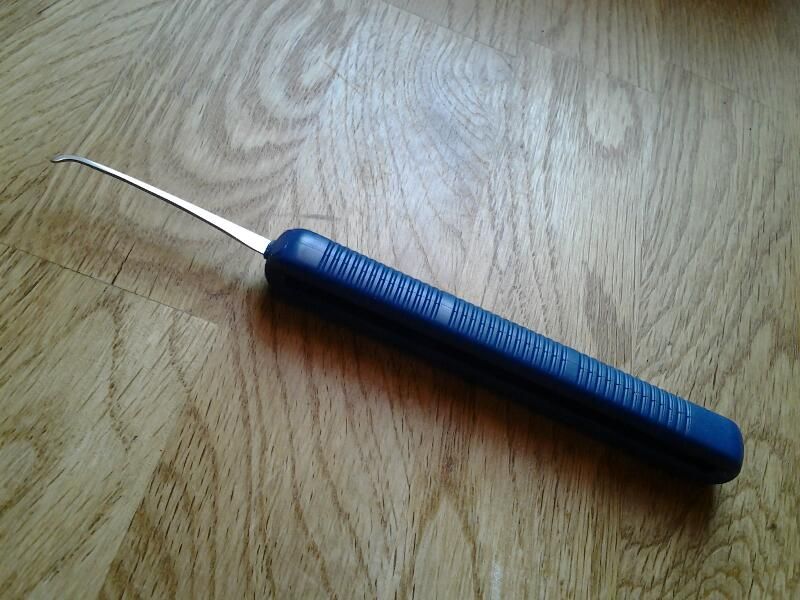 This thread will show some picks I make.
Here is my last 2012 pick, a Gillette hook I made for Puritanen. It's a steep hook with a thin shaft, great for high low bittings. It's a bristle shaped with my wet grinder, sanded to 1000 grit sandpaper and buffed with the red polishing compound. Heat shrink and 2 drops of super glue to keep it in the handle, an used Gillette shaver.
I tested it with the first lock I grabbed from my toy box, an American 5200. Very precise and agile pick.
Cheers
Pictures in my posts are gone due to a policy change by my hosting provider that caught me unprepared. I'll work on that. In the meantime left click the image and open it in new tab, you should be able to see the picture, with a selection of unrelated advertising and banners all around it.