OldddffAASSTT the Spin Master Extraordinaire and American Lock Slayer

Posts: 4285
Joined: Thu Mar 31, 2011 3:16 pm
Location: Michigan
Almont Re-Key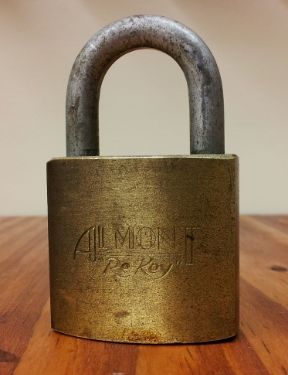 Upon removing the core, it was immediately apparent this lock had been "
worked
" on before. lol
The core looks to be original for the lock (
I think
).... so why the modifications? Anyone have a clue?
The tail piece has been filed on, and the chambers were deeply beveled with a drill bit or counter-sink.


Also at the tail end of the plug is what appears to be some sort of spiral rod.
After being twisted in, it was cut off, peened, then filed flush with the plug.
Again, I just can't see the purpose behind any of these modifications
and wouldn't mind hearing some of your thoughts. I'm curious!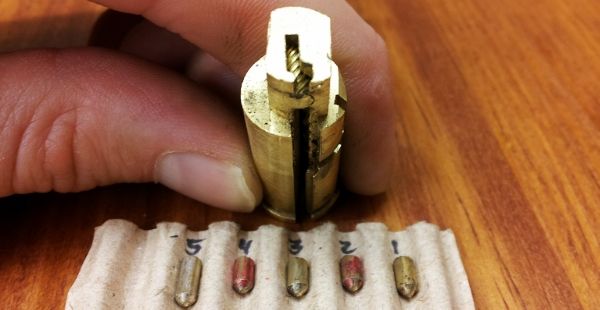 At any rate.... I cleaned up the insides & loaded it with some new key pins to create a little '
nicer
' bitting.
In addition to the user key, I've included a change key to easily remove the core without picking it.
Jeff! Just don't accidentally use this key or you'll end up in a similar situation to
Bill's
. LOL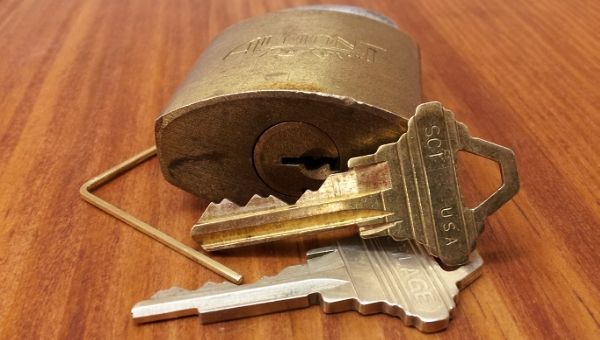 The change key is nothing more than a duplicate of the user key, but with a notch cut out towards the tip --
allowing the plug to be turned the few extra degrees needed to align the slot in the plug with the driver pins.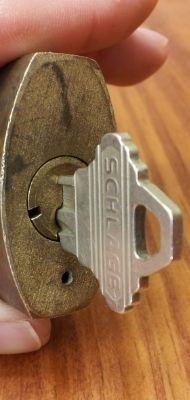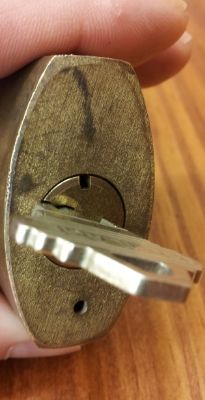 *
I respectfully request that

fgarci03

&

GWiens2001

disregard the following paragraph
*
You can then insert the appropriately sized/shaped rod. As you push it in you'll feel it ride beneath the drivers.
Once in, press firmly while giving it a little wiggle just to be sure the tip of the rod has entered into a hole
at the very back. Then secure the tool before pulling the core. Here I used a mini bar clamp.
*
Ok Filipe, Gordon... go ahead and give to me, lol..... have your fun
*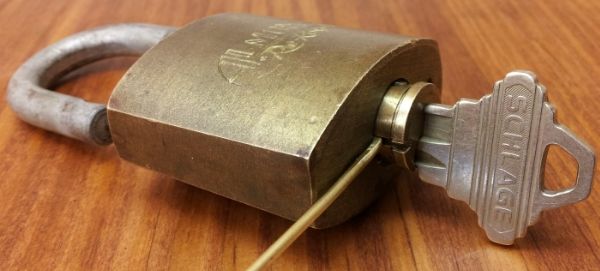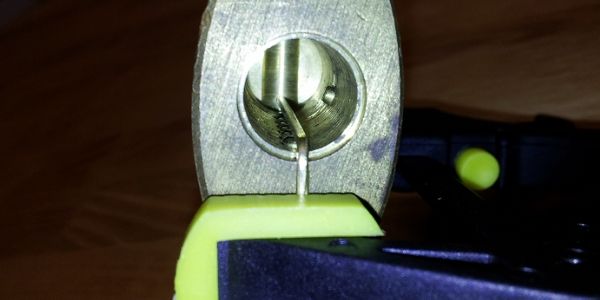 You can now re-pin the core while the tool retains the driver pins in the lock.
Experience helps with these. This is the 2nd one I've worked with.
This time around went smoother than my first encounter.
This is the first of a PILE of locks I'll be working with for Sgt. Mossberg
I'll tryn' post some of 'em as I go along.
Always a pleasure Jeff. And I LOVE the fact that you're never in a rush. Working at my leisure makes it enjoyable.
And it not only helps you out but I gain more experience! Plus I usually get a handful of free locks and blanks
"
Enjoy the journey AS MUCH as the destination
."