Medeco cutaway. I prefer the style of one big cut per two pins because I think it offers more visibility. Only problem is, I don't have a key for it! Medeco locks without keys are much cheaper.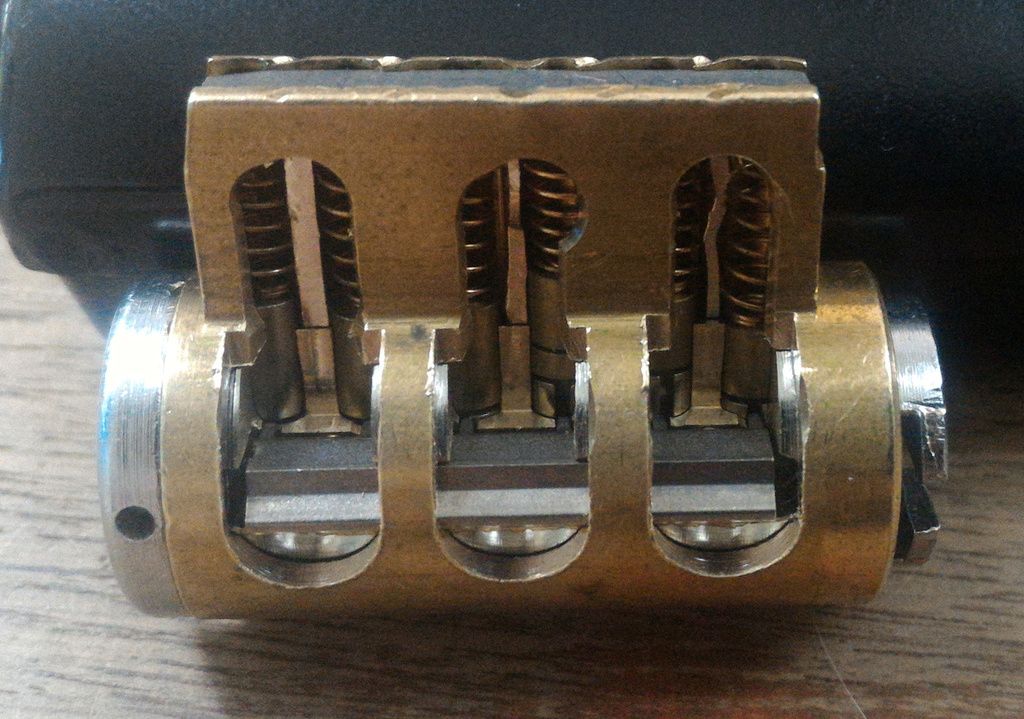 All measurements were eyeballed (because I don't know where things are until after I've cut one open!) and the cuts don't all quite line up. For the next one I'll probably actually measure it out. And get one with a key. Also I might extend the cuts all the way through to the bottom so you can see the bottom of the sidebar, and maybe even the pins riding on the key. I think it'll still hold together.
Here's a little widget that slips into the tail so that the inner cylinder can be oriented perfectly horizontal. It doesn't offer structural support; the cylinder is held in place by the vice. But it holds it in the right orientation as the cylinder is placed into the vice.
As for the outer cylinder, I put a couple parallels under the bible in an attempt to make it level. I'd love to hear of any other technique for that.