Recently was given a display for Abus Diskus locks, but no locks on it. It would normally have four models of normal pin-tumbler versions of the Diskus lock on it. But why be normal? Already had two types, got another from PMaxey, and the final one from eBay. Here it is, and the locks on it.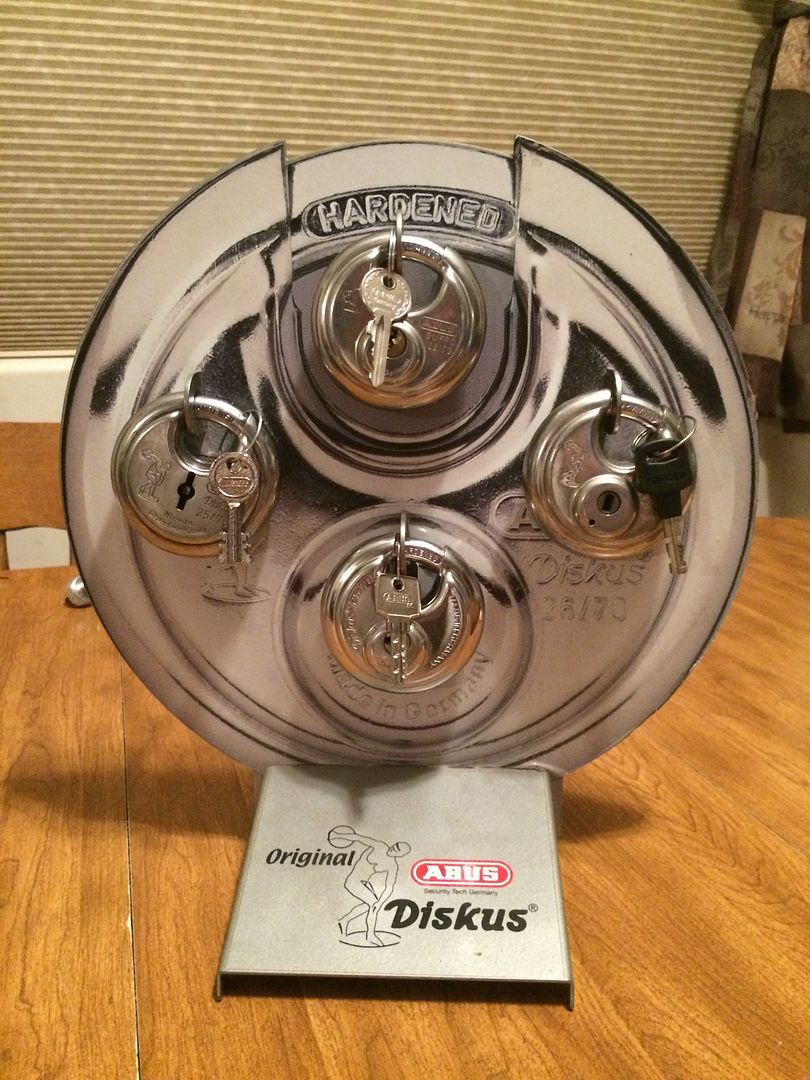 "Normal" pin tumbler version: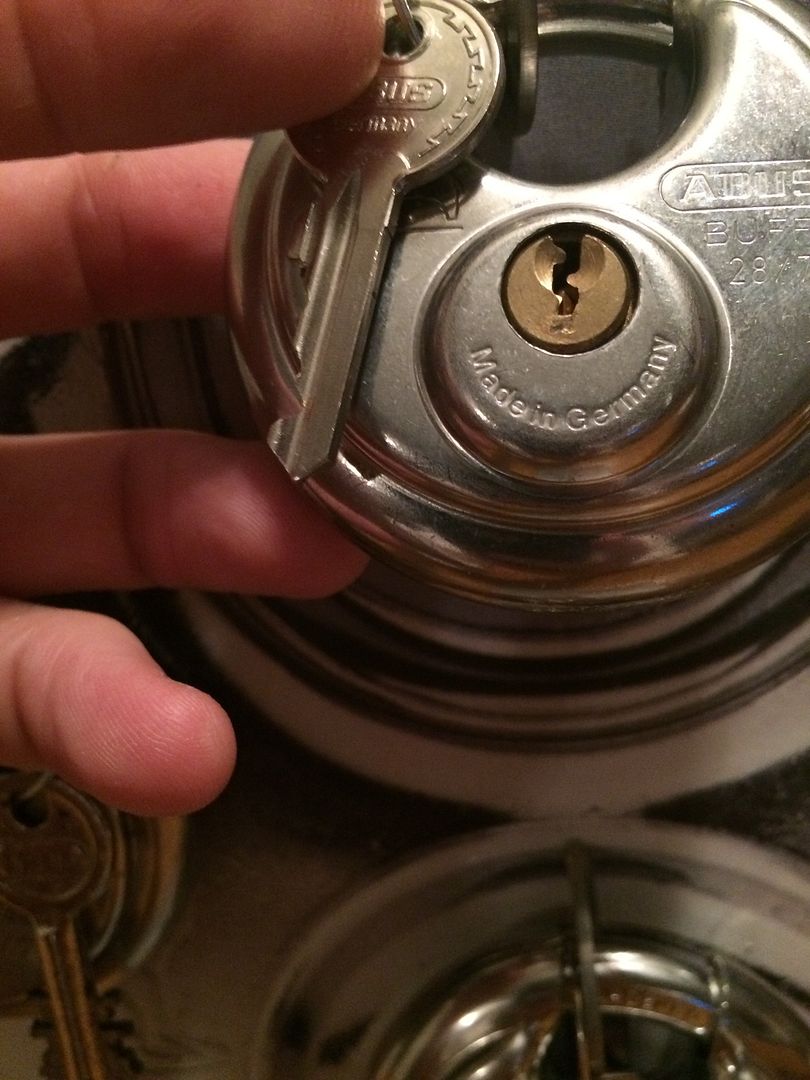 Dimple version: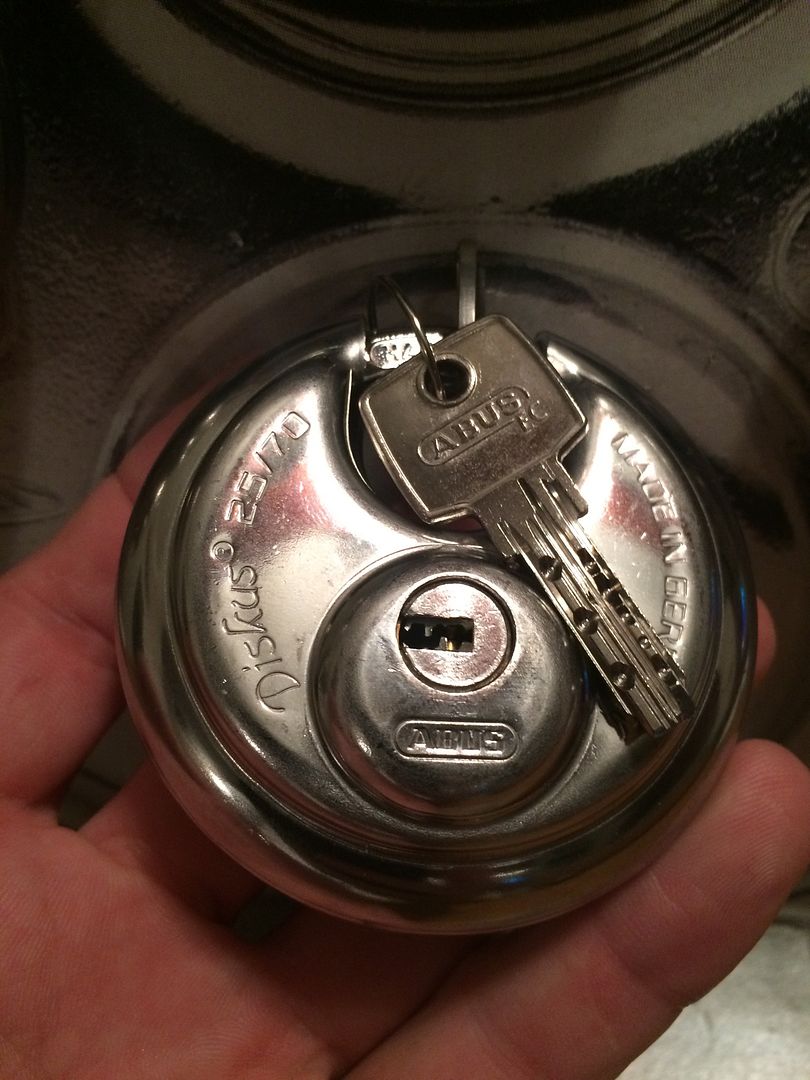 Abus Plus (disk detainer) version: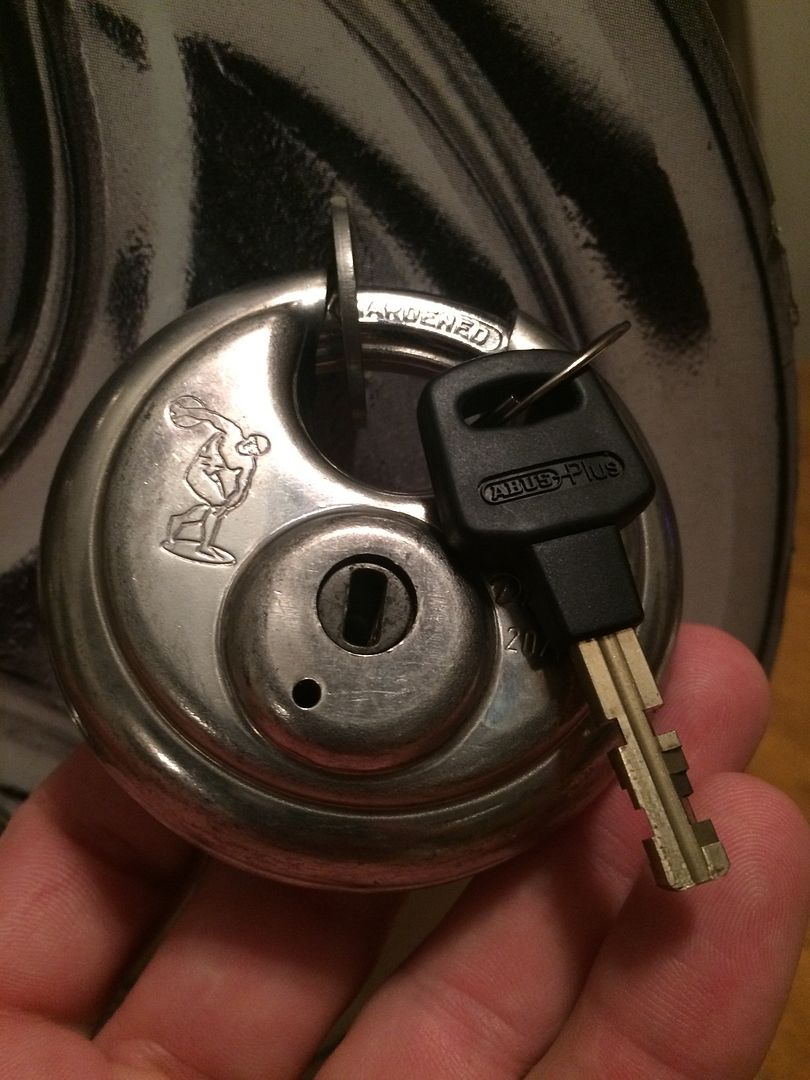 And finally, thanks and a big shout-out to PMaxey for this one, a Lever version:
So now I have a cool display thanks to my friend Bruce at the lock shop, PMaxey, and some other ones I had laying around.
Anyway, for those of you who did not know, there are, in fact, four styles of keying available for Abus Diskus.
Short, sweet, and full of pictures. 8)
Gordon
Just when you think you've learned it all, that is when you find you haven't learned anything yet.