The subject above says it all. Just made a new board to hold my keys, as my old one was too full. (Bottom three rows doubled and triple stacked, extra boxes of keyways not already on the board, etcetera).
My wife said that maybe it is because I have too many blanks.
Me: "You think so?"
Her: "Why don't you ask someone".
Me:
"OK. Hey (my son's name here)..."
Her:
"You can not ask your son. His vote does not count".
Me:
(Ain't it funny how he is "my son" instead of "our son" when it is something he would agree with
me
about?)
At this time, her parents show up.
Me: "Hey, Dad... Do I have too many key blanks?"
Him: "Well, can you copy the key for my shed and trailer right now?"
Me: "Sure."
Him: Sounds like you are alright then.
Her: "How about asking someone
outside
the family?"
Him: "What - my opinion doesn't matter?"
Her: "Uhh... maybe."
So in all fairness, I am choosing an entirely random place to ask the question... "Do I have too many key blanks"
Keep in mind that in actuality, my wife figures that at least they are out in the garage, which she considers to be "my turf", so there is no argument or disagreement here. We are just teasing each other. But to have been able to say to her that I asked people "outside the family", what do you think?
The new board.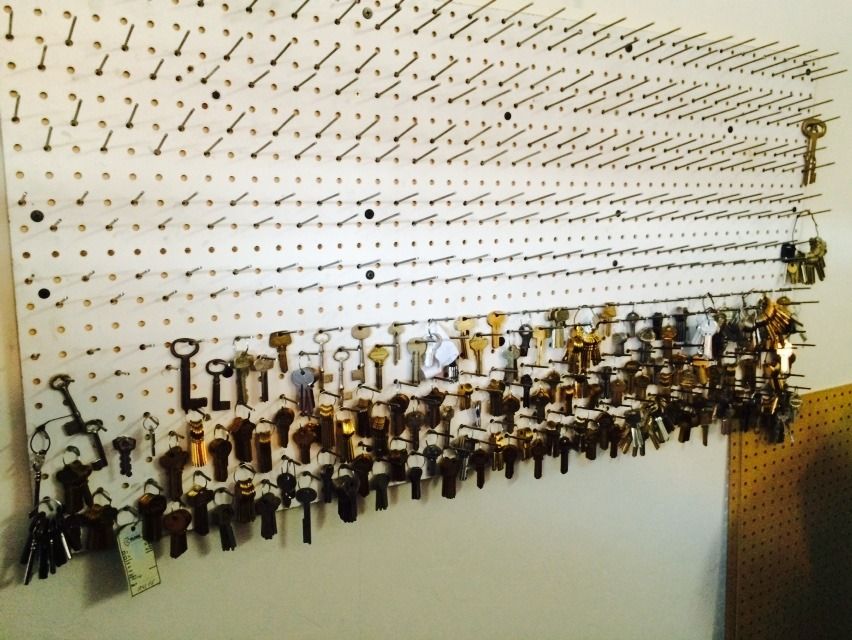 And some more that I have set aside for locks I am making keys for:
OK. Honesty here. My favorite lock shop gave me a box today with about another 60 keyways.
What do you think?
Well?
Oh, forgot to add my old board (which no longer as many double-stacked keyways on a single peg.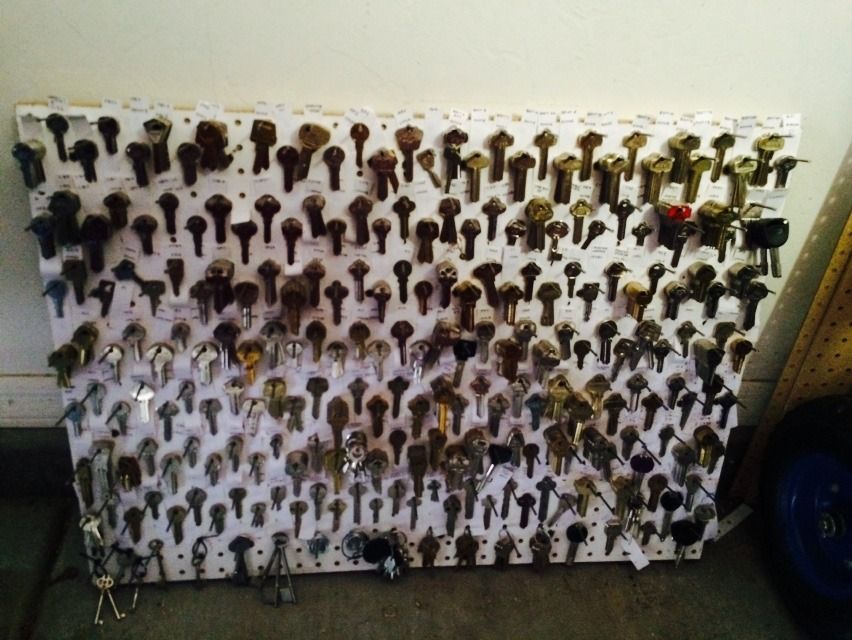 So, what does this "Random, outside the family, group of guys and gals" think? Is it OK for me to at least fill up the lonely, empty pegs on that new board?
Gordon
Just when you think you've learned it all, that is when you find you haven't learned anything yet.