Have had this Keymark SFIC without a key, and decided it is time to make one since can't find the blanks. The Keymark type SFICs have been made under several manufacturer labels. Have personally seen them under BEST, Medeco, Yale and this Kenstan. No doubt there are more.
Regardless of manufacturer, this is how to modify another blank to fit. First, pick out the core. Took me a long time to finally get this one out.
The offset Keymark locks are the funky ones that look like they are already picked. But notice how at the bottom of the part of the keyway with the pins, the keyway takes a 90 degree turn to the right. Makes picking these a real pain. But it does have the advantage that that means the upper part of the keyway is very close to a Best H section.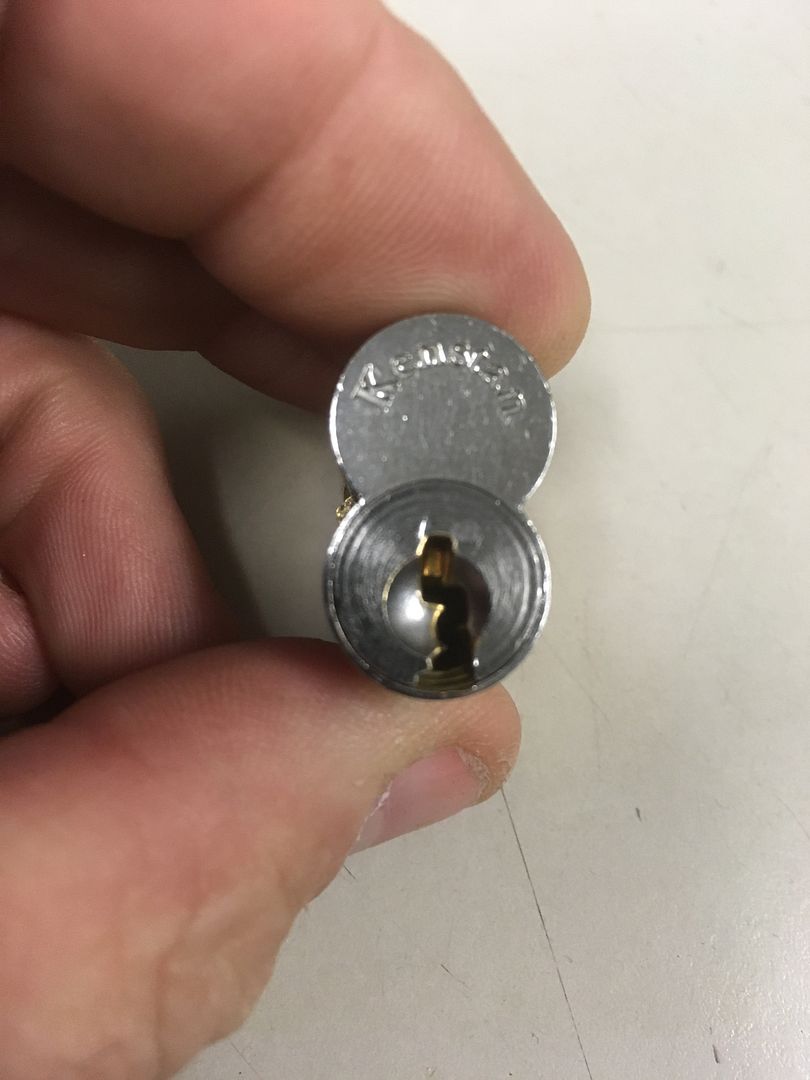 Since we have to cut away the bottom half of the key, have to punch or cut the key before doing so in order to allow for accurate cuts. After punching the keys, cut away the bottom of the key. It will look like this:
And the cross section view is like this:
But there is one problem. The key still won't fit in the keyway as is. The keyway protrudes into the pin area with a slight bevel right here: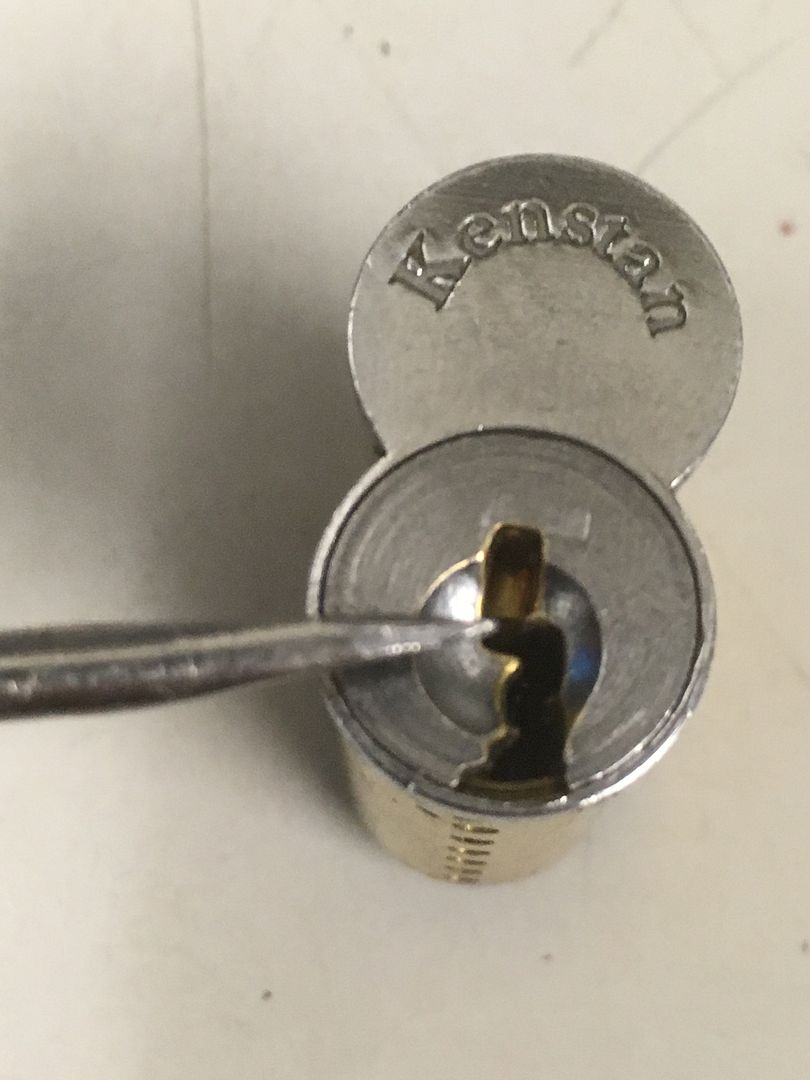 So use a Dremel to cut a slot here:
And bevel it slightly...
Now the cross section view:
And voila!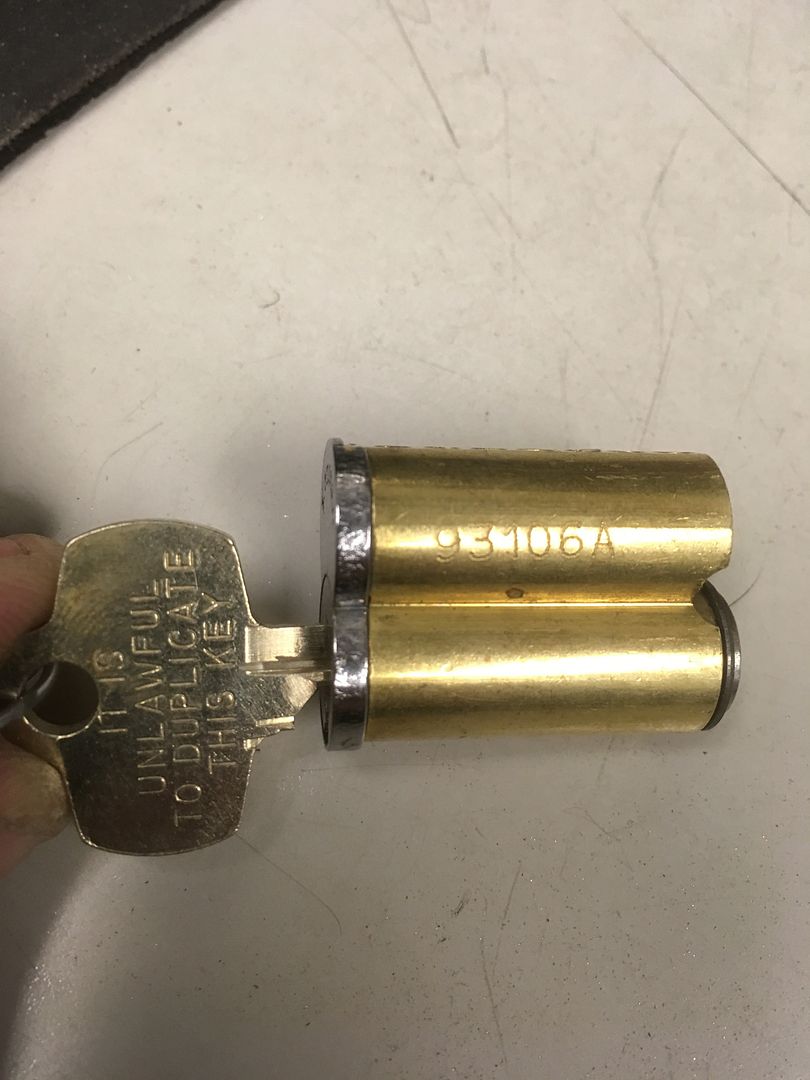 Now to do a second key with different bitting and then I can pin the core.
Keep in mind that if you have deep cuts like the 7 and 8 depth bittings on the keys I made, the key will be very weak at those points. I should have thought of that before cutting the keys, but I will live with it since this lock will only see use as a part of my collection (unless someone here has access to blanks. If so, shoot me a PM!). Due to the weakness of the keys, I also slightly filed down the peaks between bittings and sanded the entire cut blade of the key to allow it to work as smoothly as possible.
Hope this helps some people out!
Gordon
Just when you think you've learned it all, that is when you find you haven't learned anything yet.