For those of you who have the need to enter the Mondoshawan temple near Cairo, you will need a key. For those unfamiliar with the Mondoshawan temple, it is something from the movie The Fifth Element.
Recently got a 3D printer. My son and I have been having fun printing things. This was my most recent thing printed. First, there are two ways to go about this. You can try to print in one piece, but it requires supports and lots of cleanup of the print. I chose to print the parts separately, then glue them together, followed by a couple coats of paint.
These are the blades of the key. The shaft is printed separately, and there is no bow, which in the movie is a part of the Mondoshawan's finger.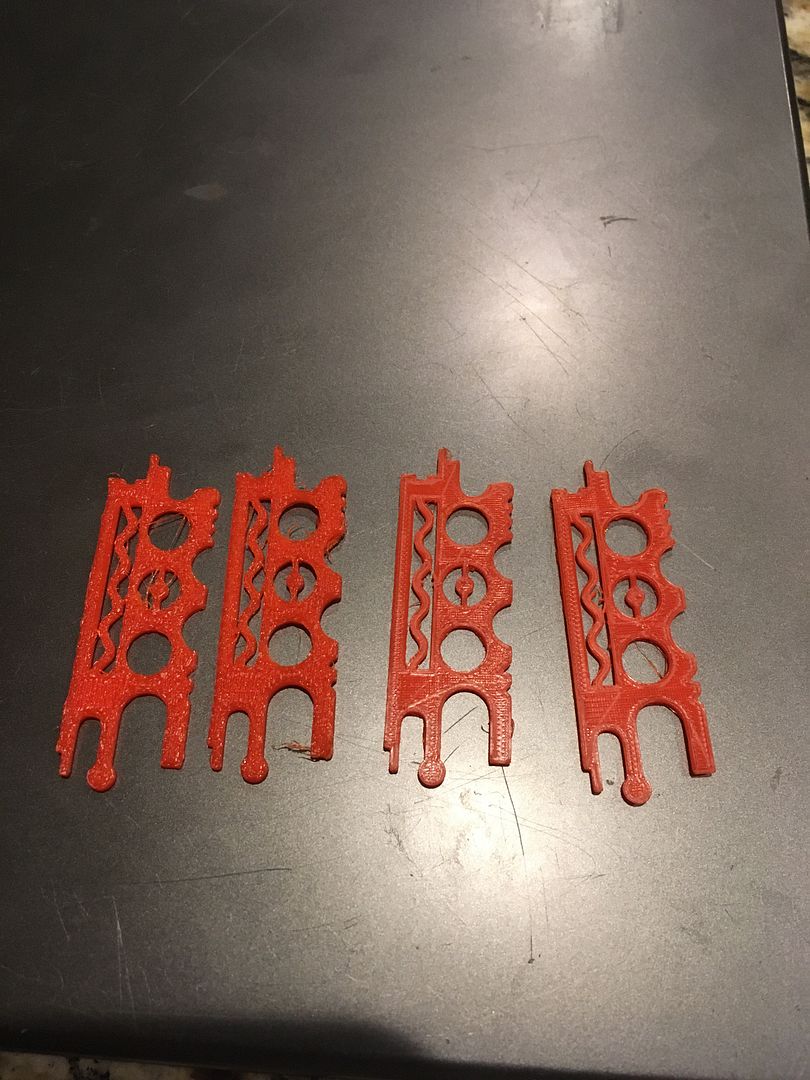 Glued together...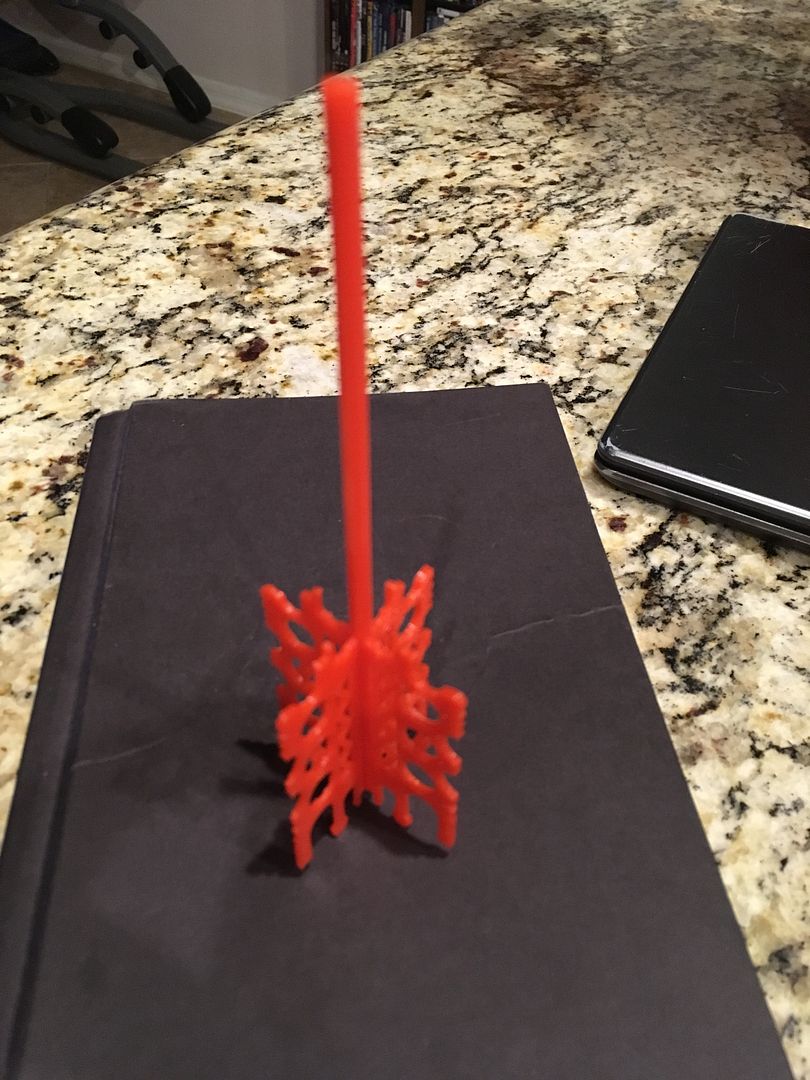 First coat of paint...
After the second coat of paint: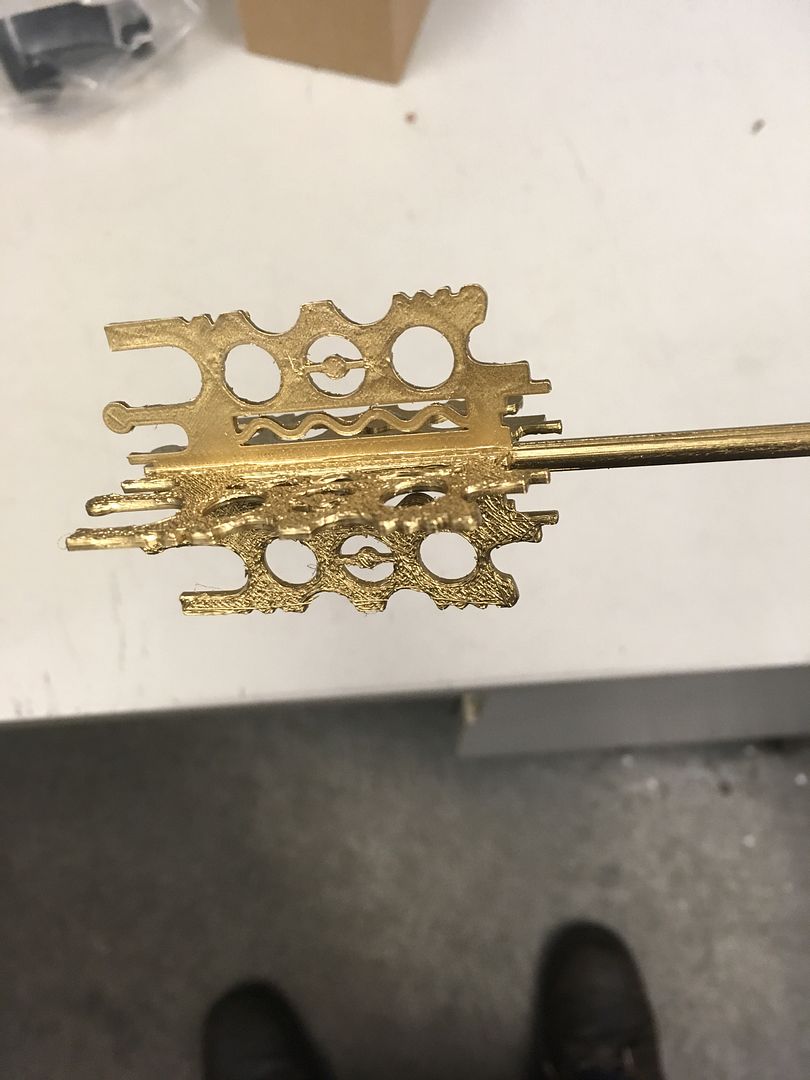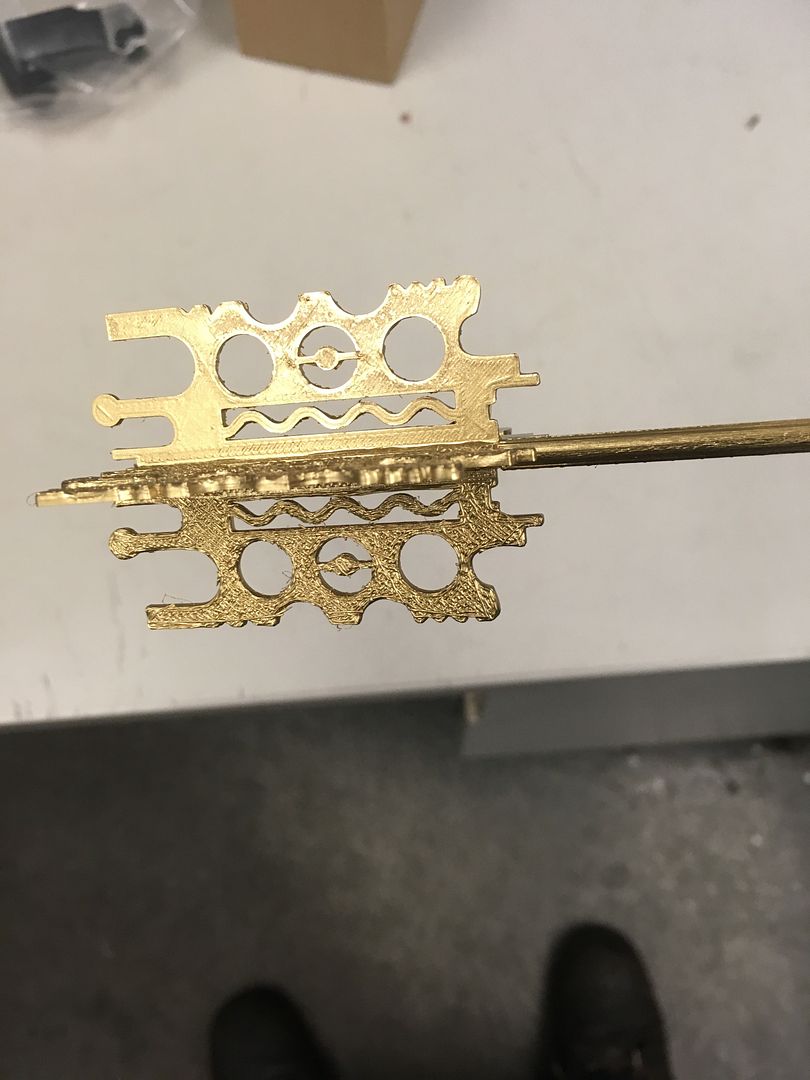 I may decide to make another one and sand the side that sits on the raft before gluing together. Printed another one in one piece, but it will require a lot of cleanup before painting due to the required supports and the "spiderwebbing". Due to the small size of my printer, had to print it on a smaller scale, too. Soon they should have some upgrade longer linear modules so I can print larger stuff.
Used the smaller one without cleaning it up much for the first test to see if the paint would work. (It did).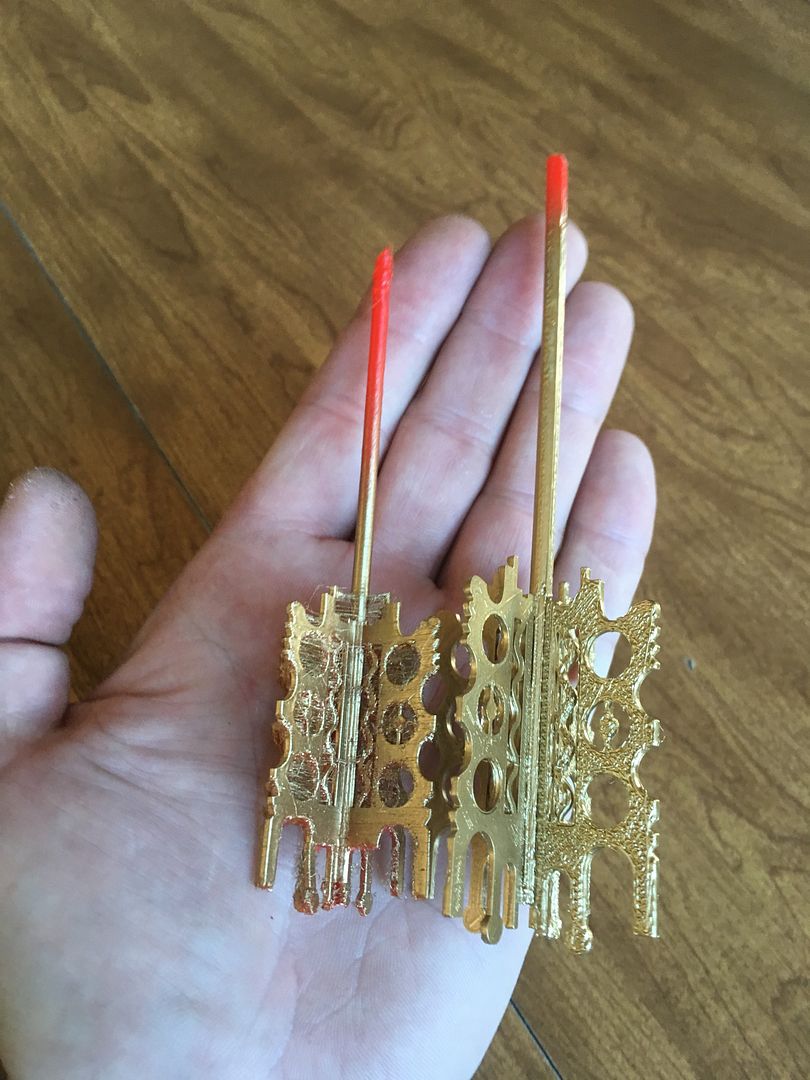 What have you printed?
Gordon
Just when you think you've learned it all, that is when you find you haven't learned anything yet.