Re: What did you receive in the mail today?
Posted:
Tue Jun 07, 2016 3:11 am
Another $8 lot of padlocks from Goodwill's online auction site. Unfortunately no Fichet locks in this lot.
No keys or combinations, but isn't that the fun part?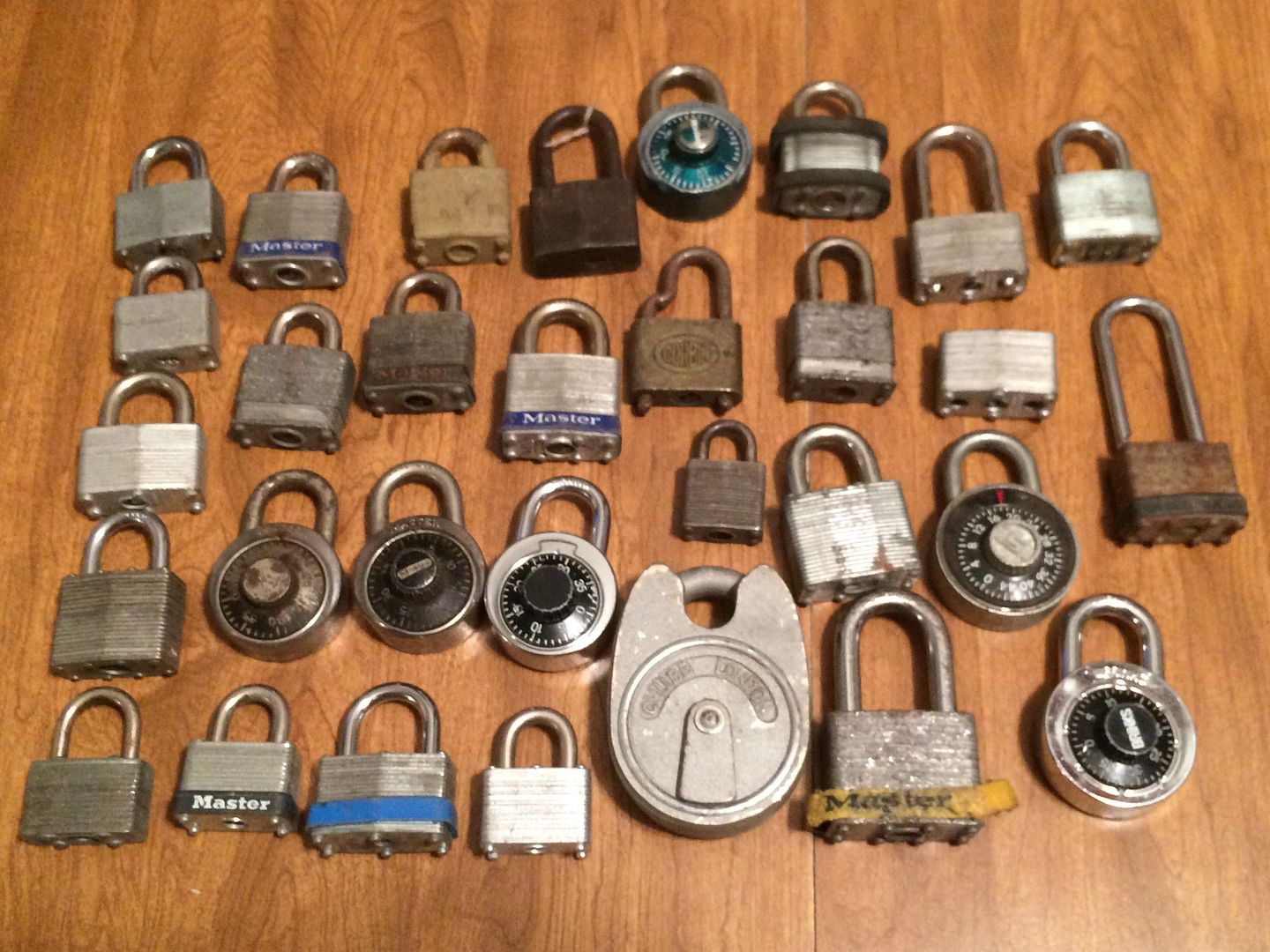 There is no Fichet, but there
is
a Chubb Battleship! Not bad for $8. I even have a blank that fits. Once I have time, it will have a key.
Gordon