Guess it is about time I start a thread of my locks. Here are some I received from Finland a few days ago.
First, the family picture: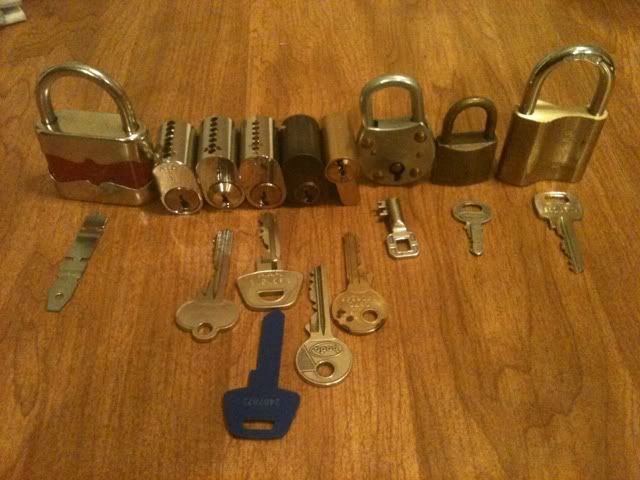 A warded Elzett padlock, an ASSA oval that Zeepia made into a practice lock by drilling and tapping the caps
and another generic ASSA clone which Zeepia also made into a practice lock this one with a key.
An ASSA D12 with keys
(no luck picking that one yet, but I am trying!), a Boda (very nicely made. Picked it, but it took me some much needed practice to do so), and another one with
lots
of warding, but not nearly as bad to pick as I thought it would be.  It has a spool in the 3rd bitting that kept dropping the other pins, though.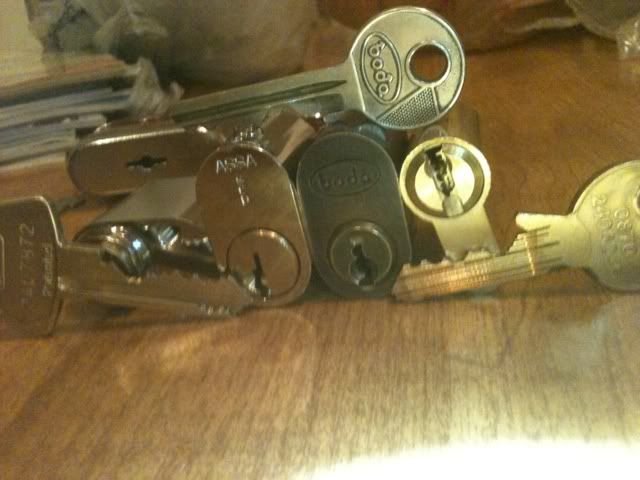 And three more padlocks.  An Optimus lever padlock, a Lås Bolaget with an owl on it (I love owls), both of those are Swedish, and a Hungarian Elzett padlock that functions surprisingly smoothly.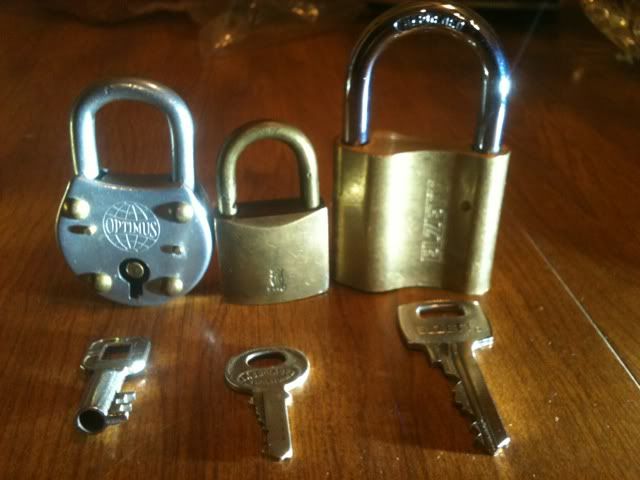 Gordon
Just when you think you've learned it all, that is when you find you haven't learned anything yet.