[quote="macgng"][size=150]
Railroad Switch, Marked Bethlehem [Steel?] .... Info about this would be great!!!!
... I know switch locks fit on it but what was it for, are there other parts???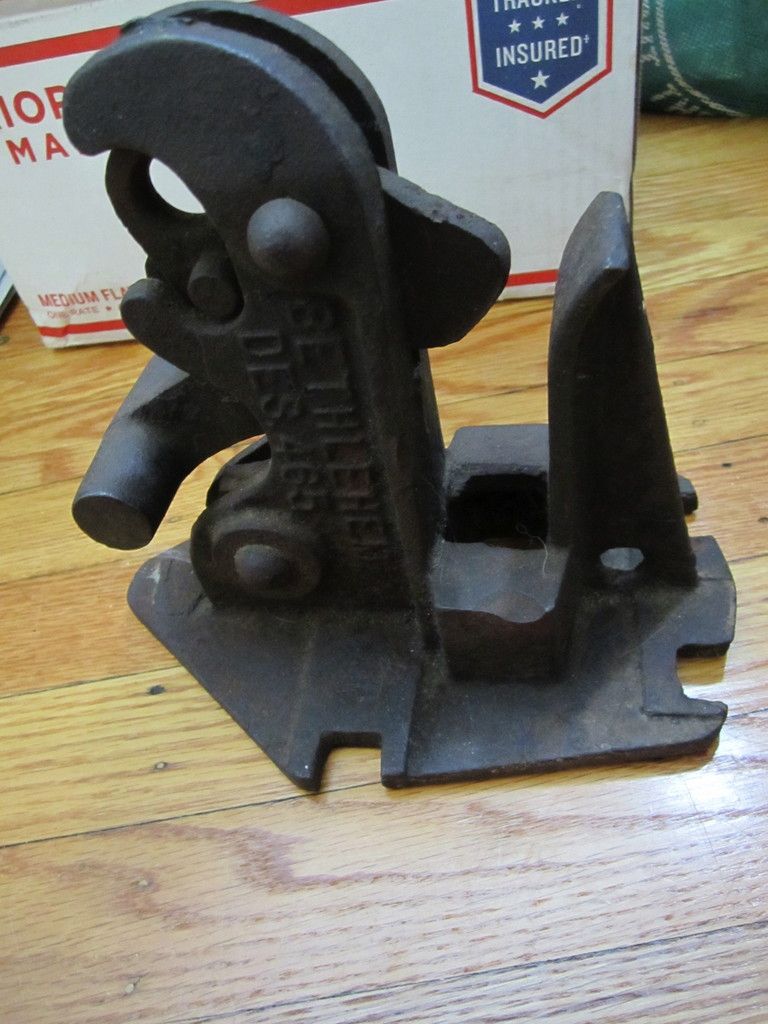 The railroad piece with Bethlehem steel marked on it is a switch/point bar latch, there are two of these mounted about 1 foot apart facing the track. To change the direction of the tracks one would unlock the latch, throw the lever 180 degrees into the opposite latch and lock it.
Last edited by
Status6
on Thu Apr 21, 2016 1:06 am, edited 1 time in total.