Contributor / I Fought Tooth and Nail to Acquire BO...

Posts: 987
Joined: Sun Jan 23, 2011 3:38 am
Location: MD, USA
This is my collection thread. It will be organized by company/brand for everything I have now and then I will add the new stuff as i get it. If you want to see more pix of any specific lock, just ask. If you are interested in anything it **MIGHT** be available, just send me a PM and I will let you know.
Medeco Classic:
Medeco Biaxial: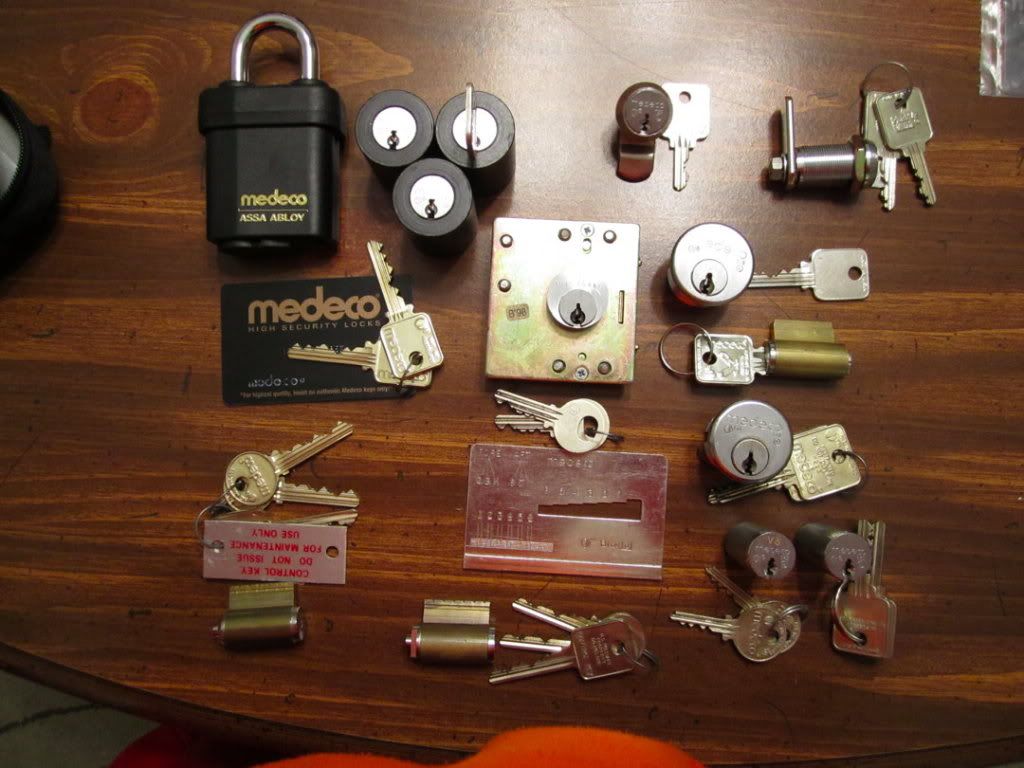 Medeco M3 and KeyMark: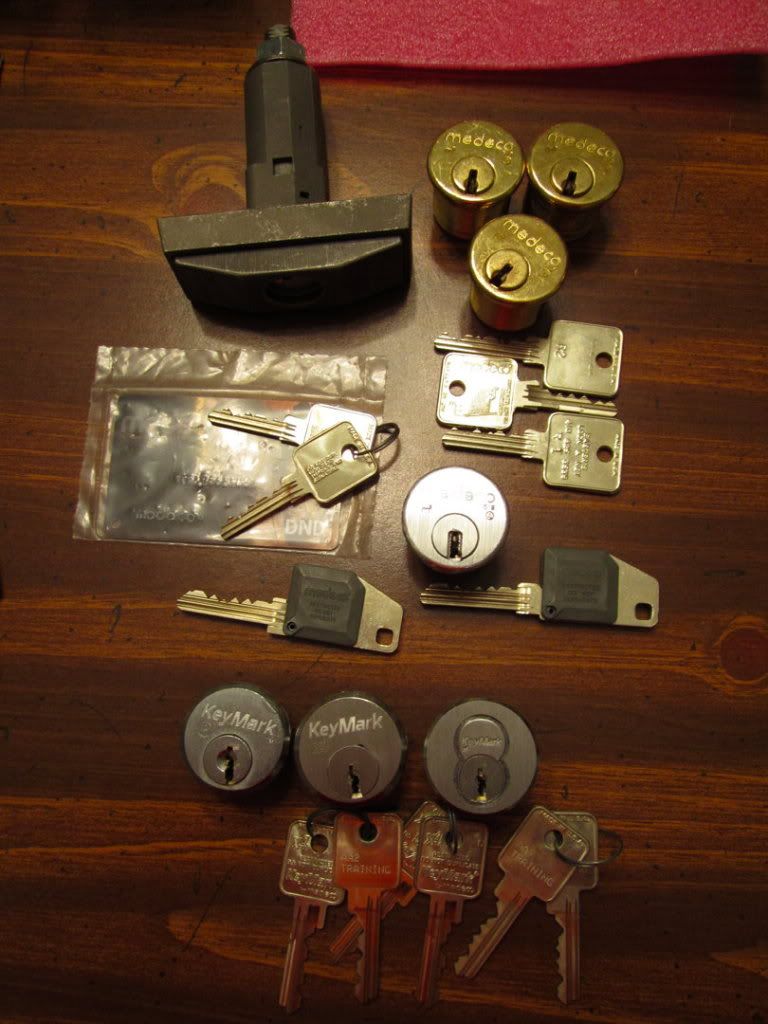 Abloy Padlocks: (320, 330, 341, 362)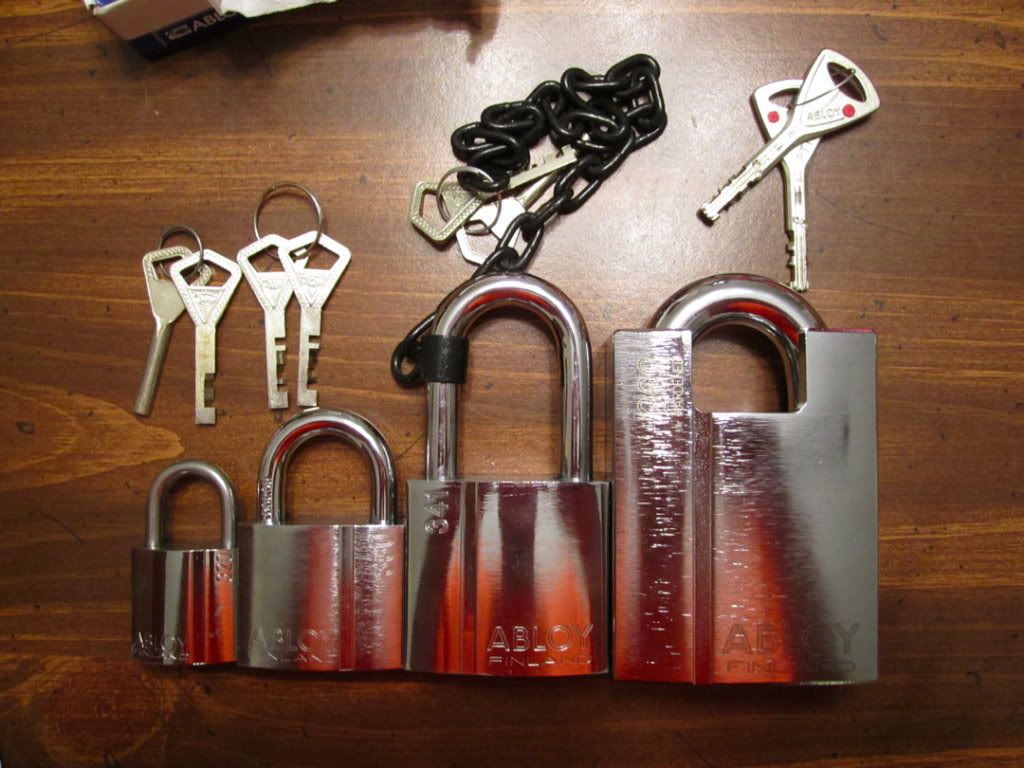 Same Padlocks Different View: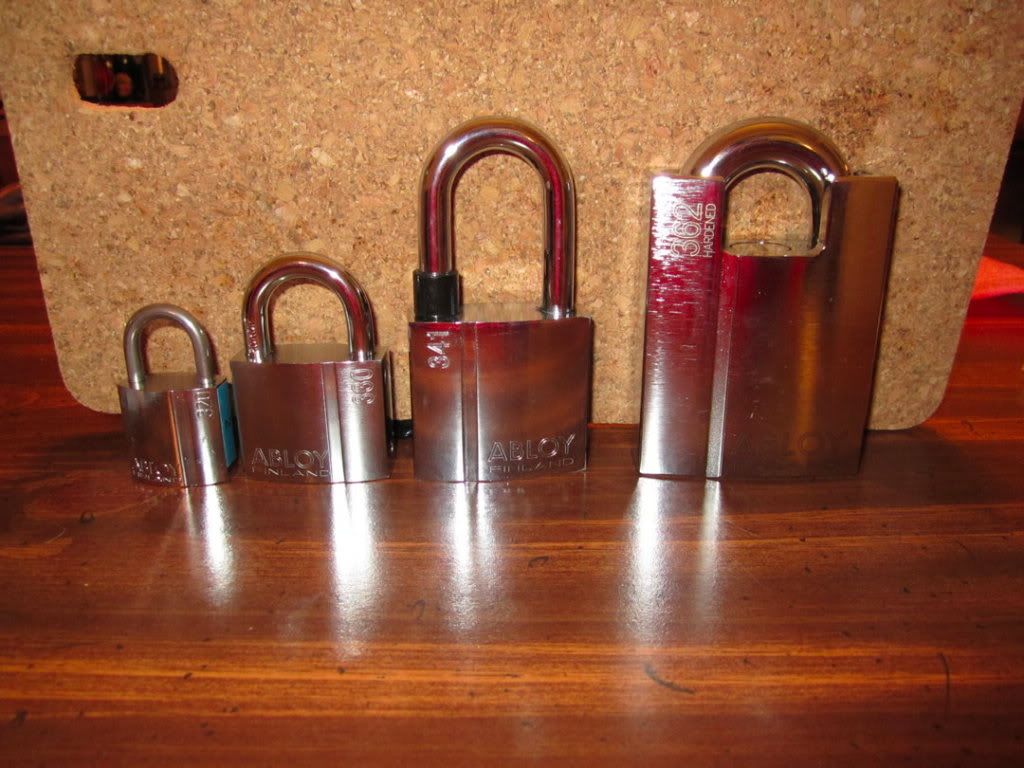 Other Abloy locks and some Chubb Avas: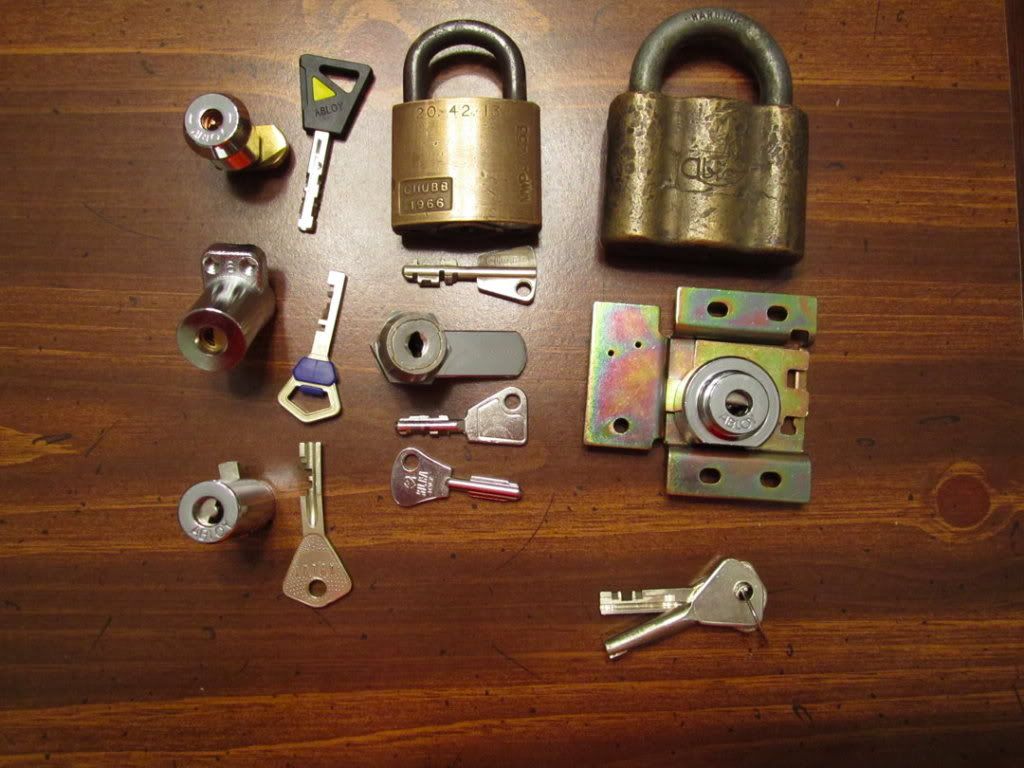 Update: I still have to do: Master Lock, American, Mul-T-lock, Abus, Kwikset, S&G, and then the locks that are unbranded. Those will be grouped by type.
Last edited by
macgng
on Thu Dec 01, 2011 3:03 am, edited 3 times in total.
Nibbler: The poop-eradication is but one aspect of your importance.