I'm intrigued by unique mechanical access and custody control devices. While picking/bumping/etc. is certainly a method of compromising locks, far more common in my experience is unauthorized use of keys, privilege escalation, and other such defeats.
With traditional locks, a key can be illicitly obtained and used, or if enough change keys are collected, the master can be decoded. If a set of keys has to be issued on a daily basis to janitorial staff, or a key has to be provided on a temporary basis to someone performing work on your house, how do you ensure that key isn't illicitly copied and distributed, surreptitiously used, or a low level key altered into a higher level one? Alternately, how can the legitimate use of a key be mechanically restricted or audited, if necessary?
My lock collection centers around various solutions to these problems. Dual custody locks, dual shearline locks, user-resettable locks, and other such novel master keying, key custody, and access control devices. I'll post an initial run now, to be followed by more pieces that I'm working on keying, processing, and/or photographing.
Basically, my key tag color-coding scheme comes down to:
Red and Black key tags for dual-plug locks (black is the higher-level key)
Green and Blue for dual-shearline locks (blue is higher-level key)
Yellow for user-resettable locks.
Yale Bicentric, Dual Custody.
Believe it's a 945. Obtained from a US Navy contractor.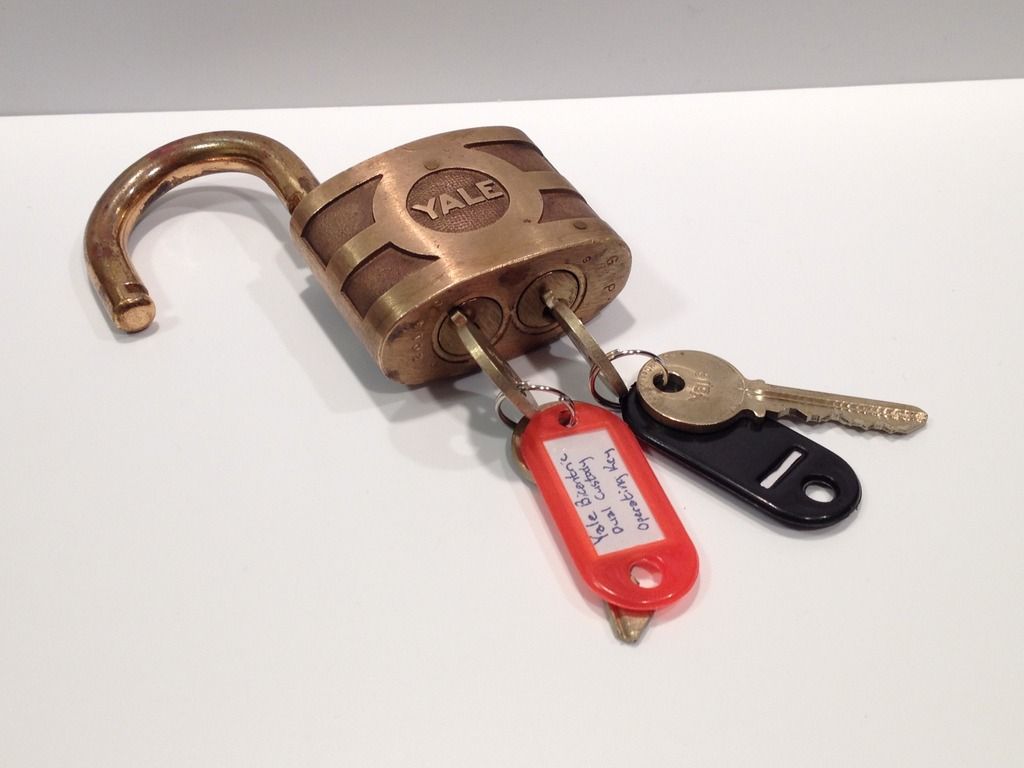 Yale Bicentric Rim Cylinder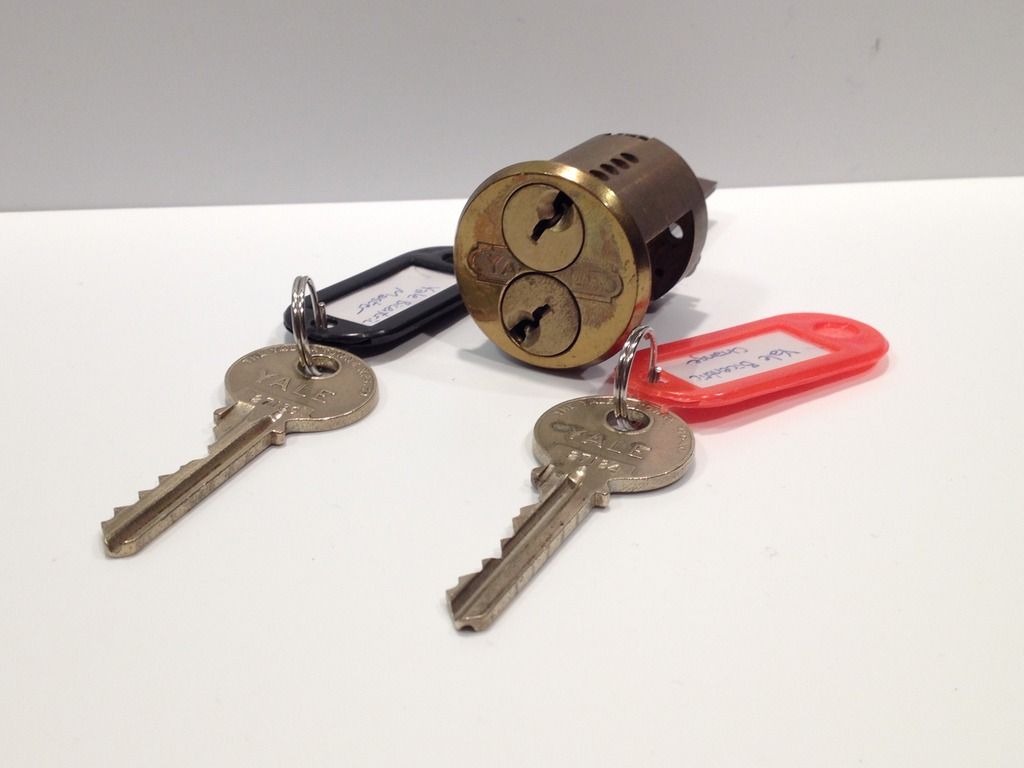 Sargent & Greenleaf 4440 Safe Deposit Lock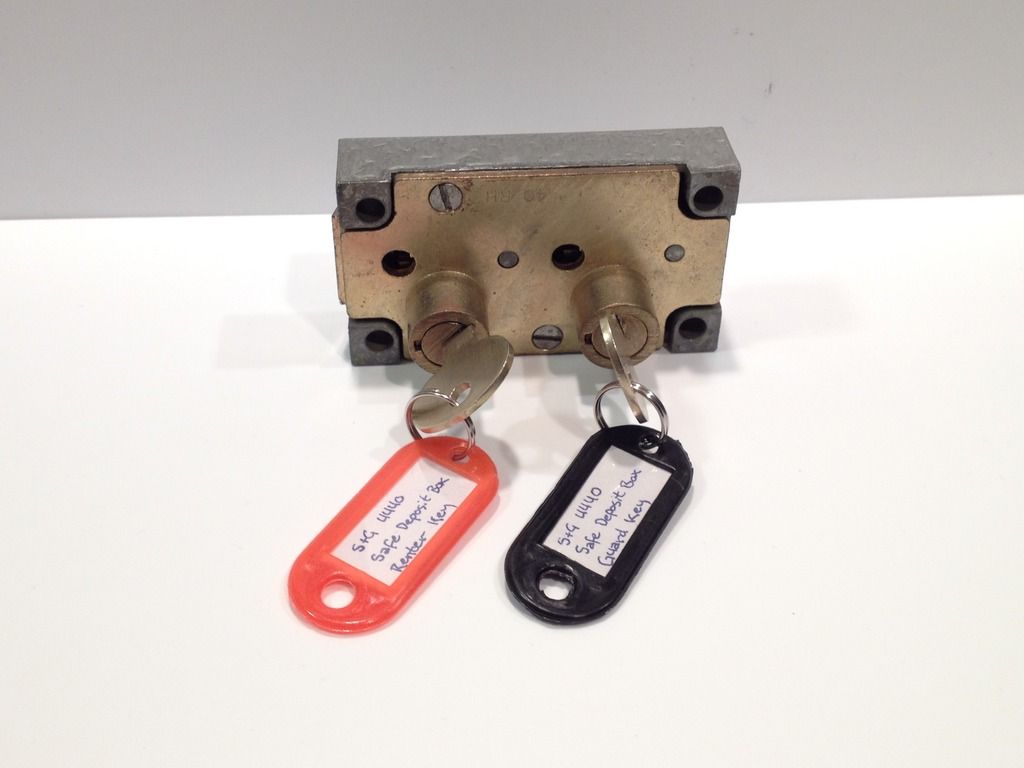 Winfield Hotel Lock.
This is the only non-operable lock in my collection; after reviewing patent documents/drawings, I'm unlikely to ever key it to the original Guest key, let alone obtain a working Maid key.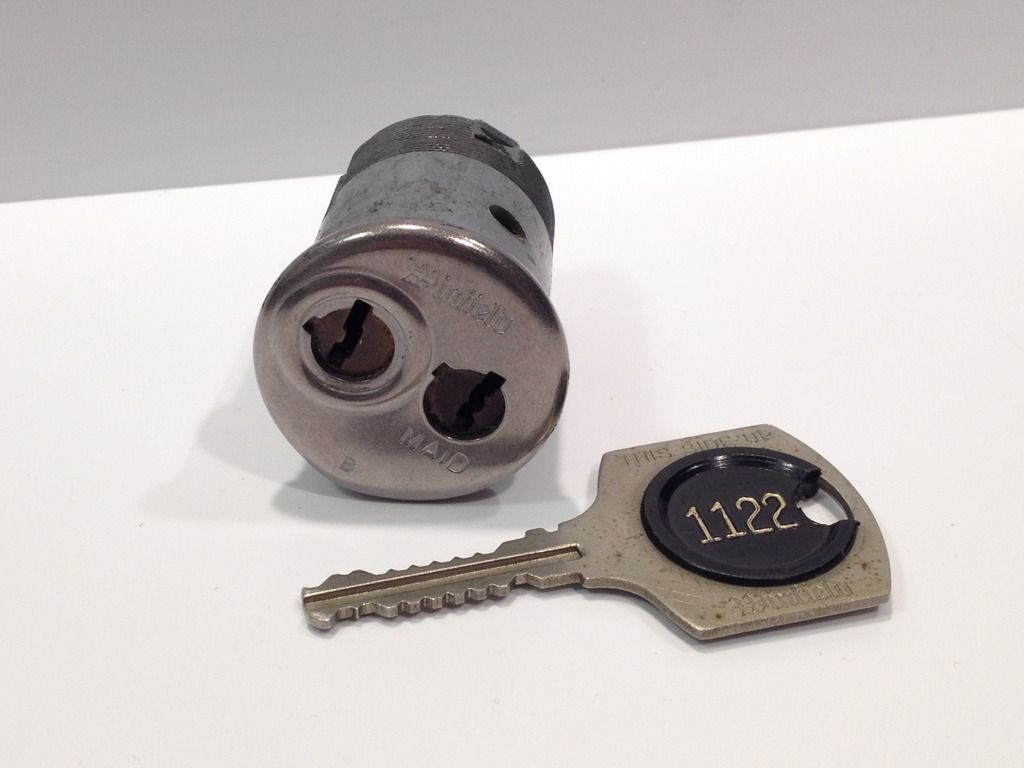 Kwikset Key Control SmartKey Deadbolt
Dual-plug master keying solution for a lock that cannot otherwise be master keyed. Qualifies as both a dual-plug and a user-resettable lock.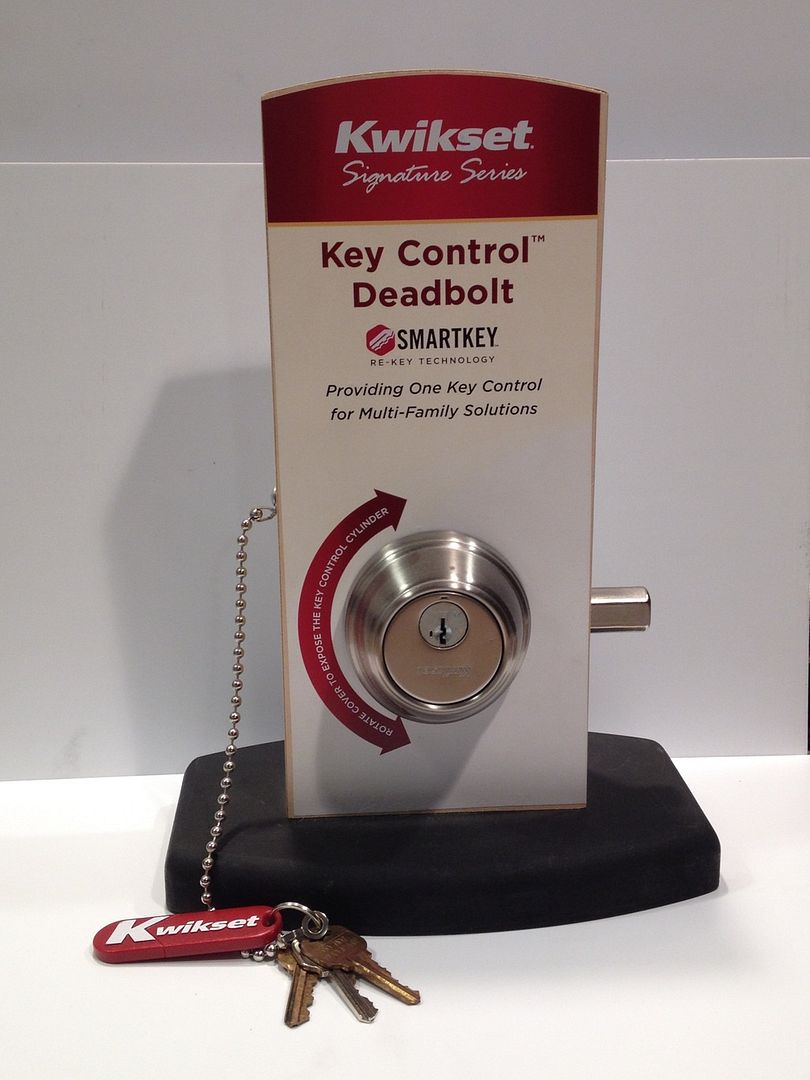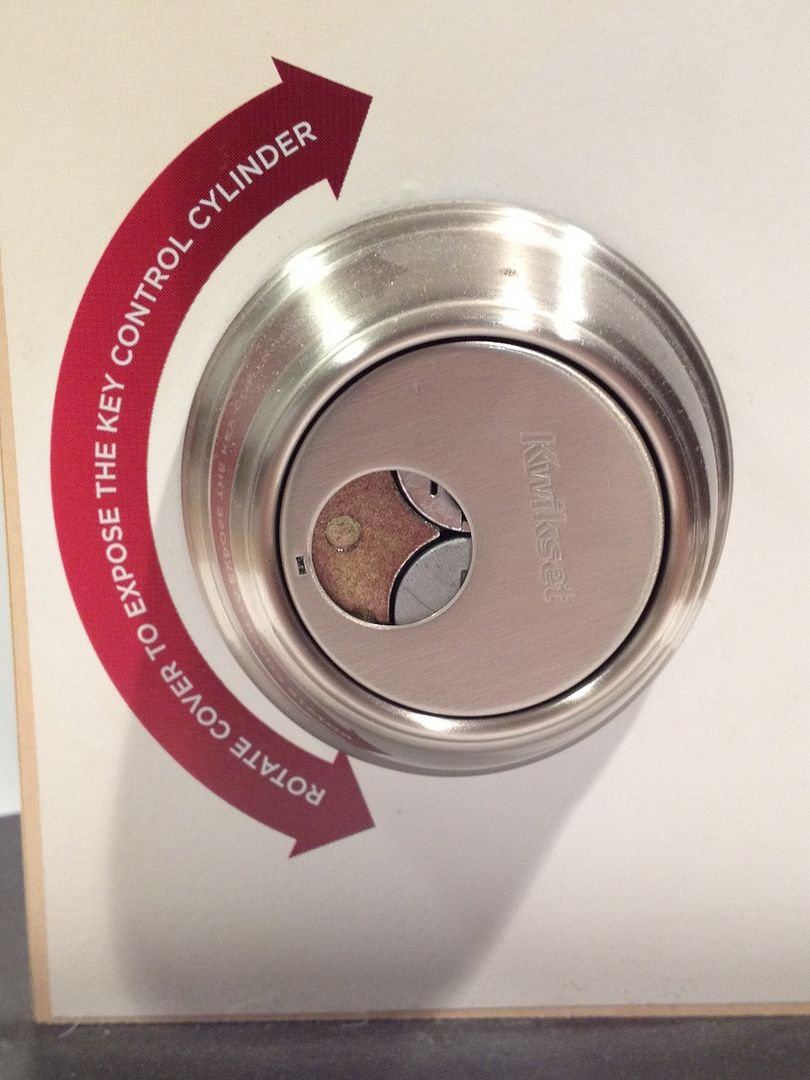 Corbin Master Ring
With original mortise deadbolt chassis
Corbin Master Ring
c. Early 1900's. As touched on in another thread, this is the lock that founded my collection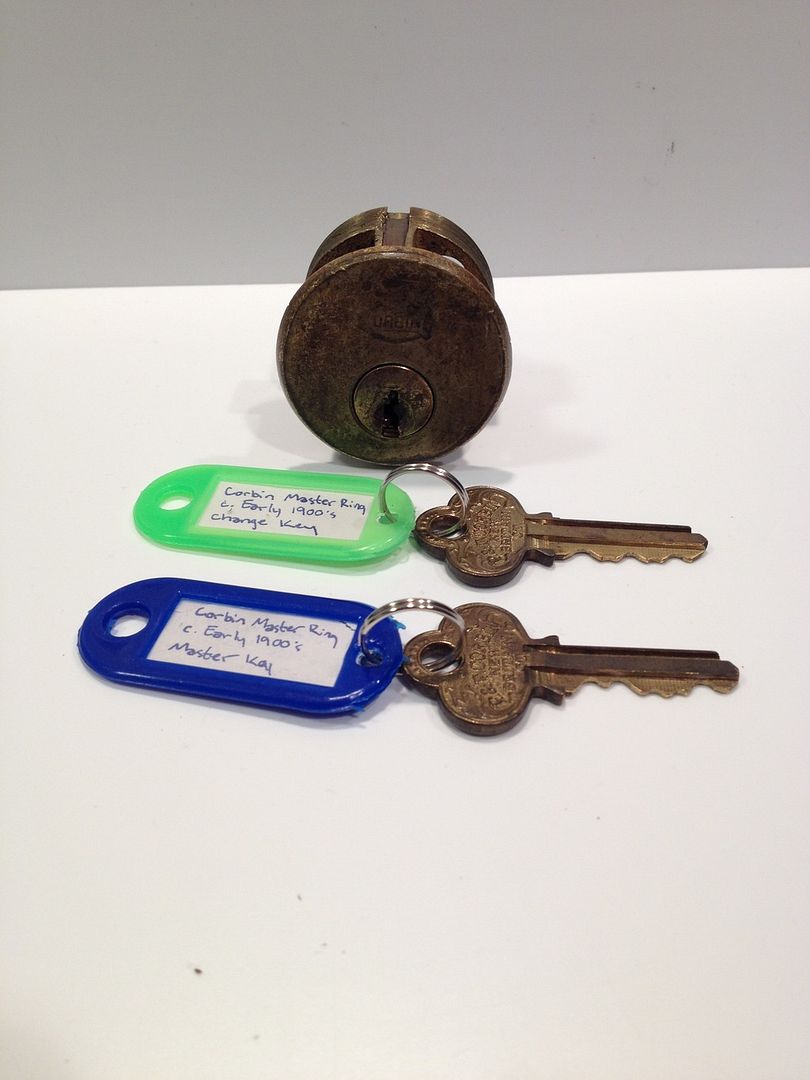 Corbin Master Ring
Exploded skeleton view
Best SFIC Padlocks, on Utility Hasp
Dual-shearline SFIC's, displayed on a shared-custody utility locking hasp (itself a rudimentary master keying device)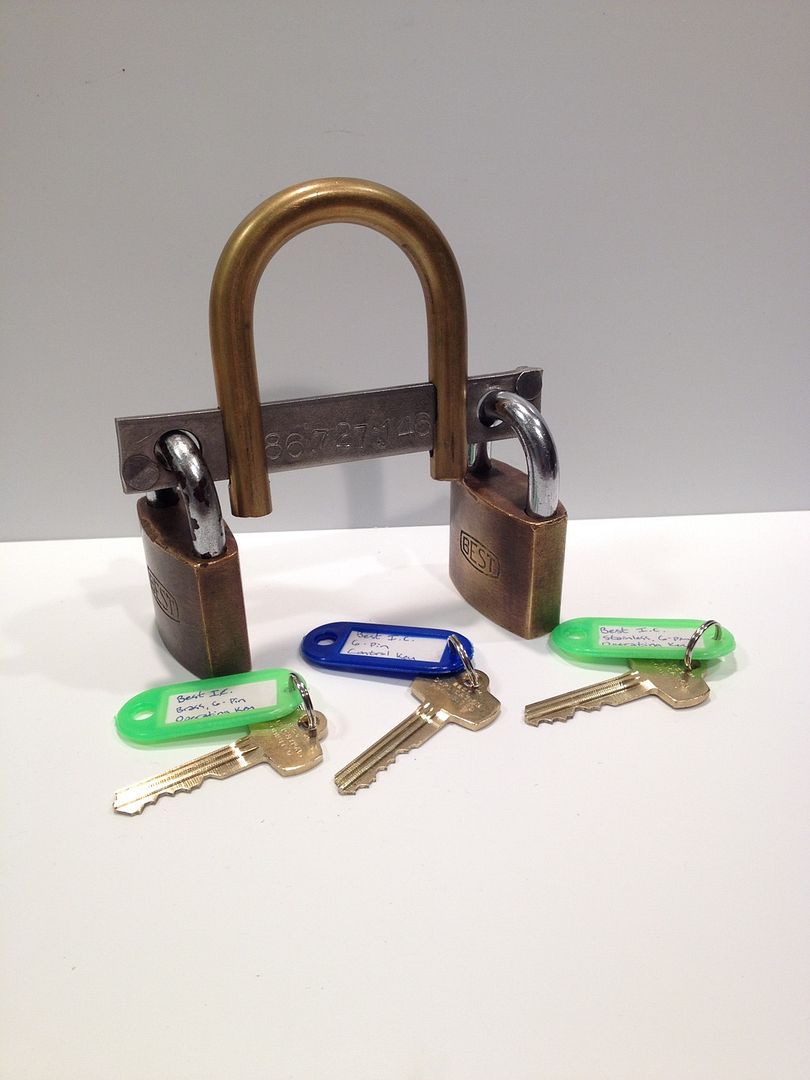 More to follow, as I gradually get keys cut and photographs taken. Currently looking for a Sargent Duplex, a U-Change, and - of course - an affordable NAPEC DCP padlock
. Thanks for looking!