HT4 wrote:Nice lock porn!
Thanks!
More lock porn.
This stuff turned up yesterday but I was too busy to photograph it and get it uploaded.
First up, Abloy 320!
Since I started the Abloy collection, I figured it was only fair to pick up the cheapie tiny ones to complement their older brothers: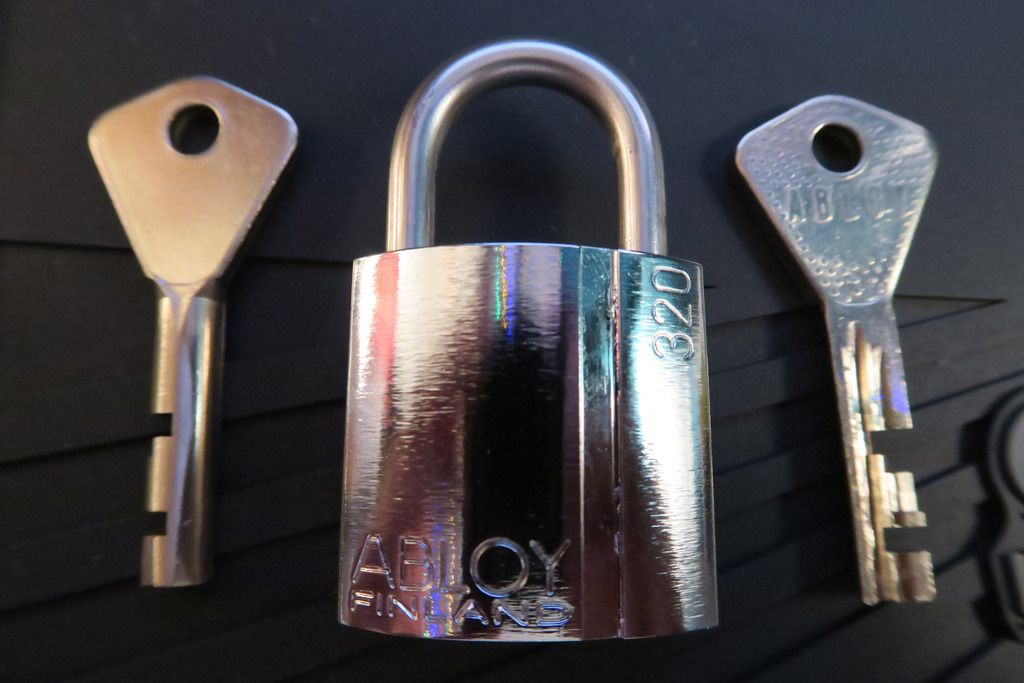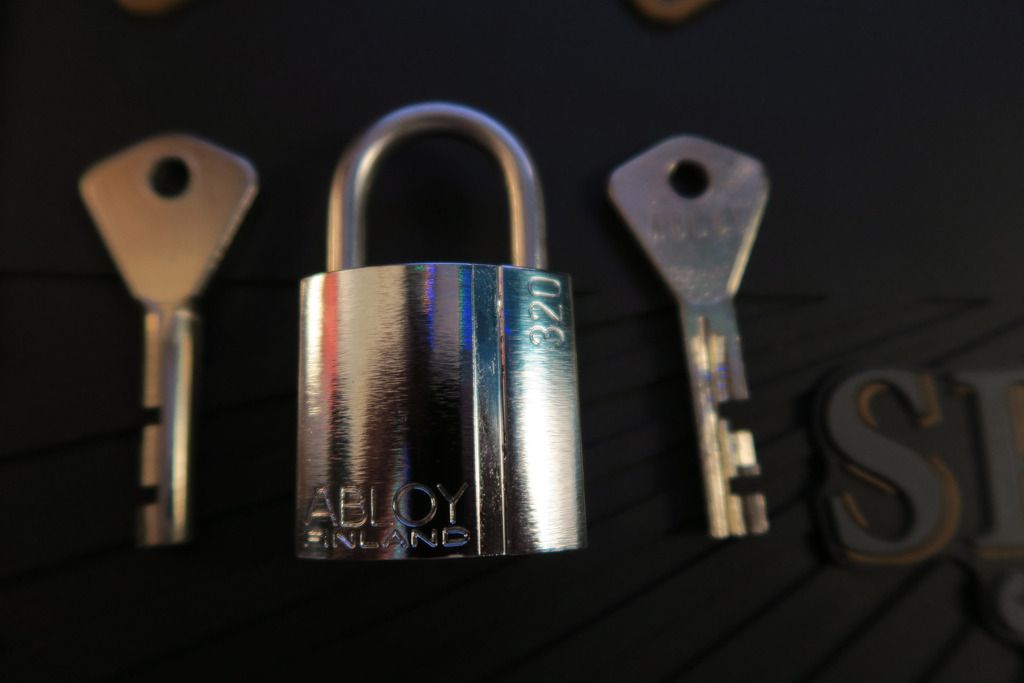 The 320 is non-rekeyable and uses the older Abloy "High profile" (I think that's the term!) classic keyway. Aside from that, it looks like like another Abloy!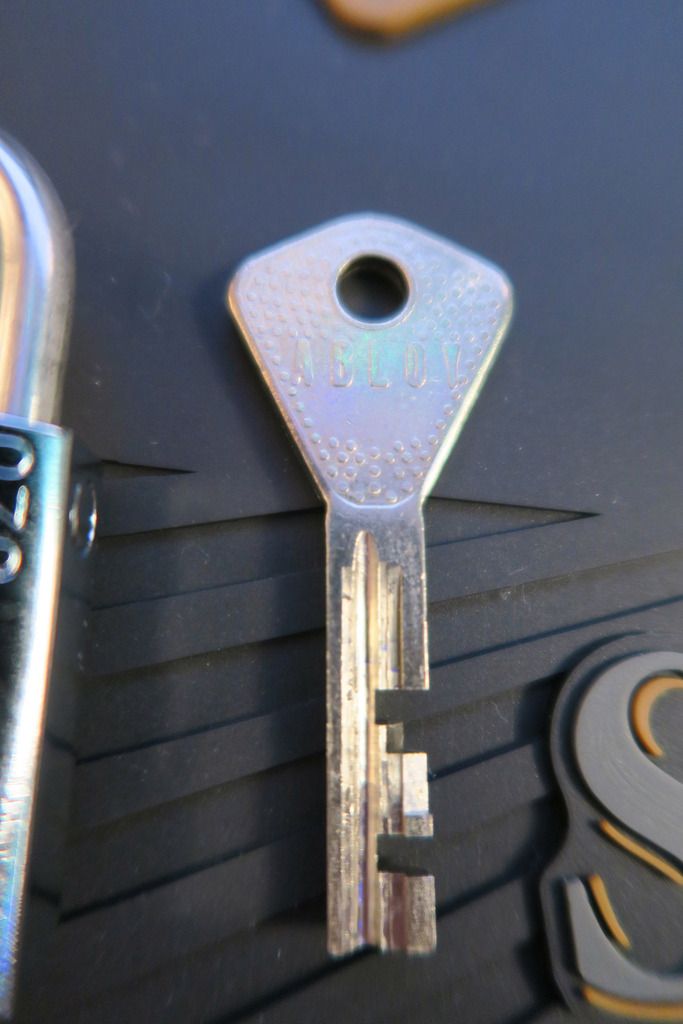 Classic keyway: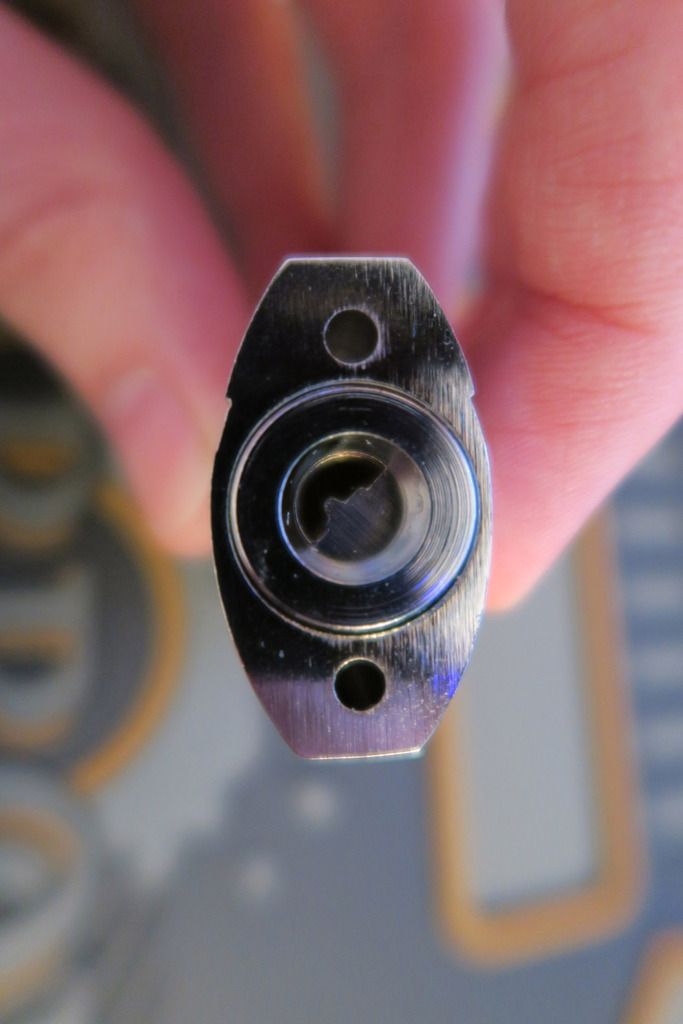 So tiny!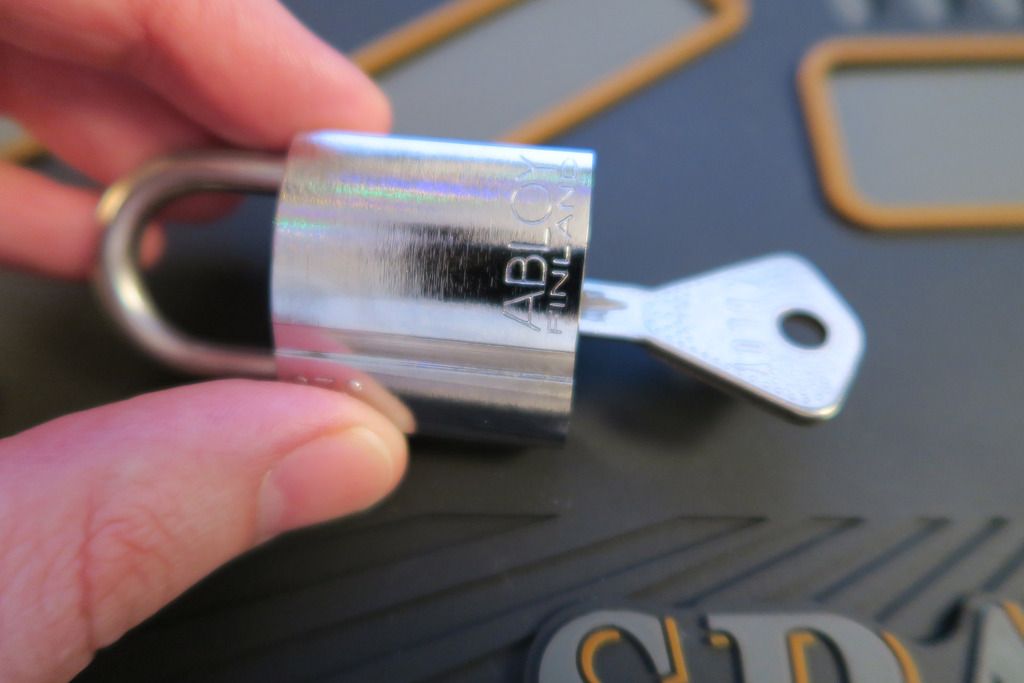 Adorable shackle:
Tiiiiiny!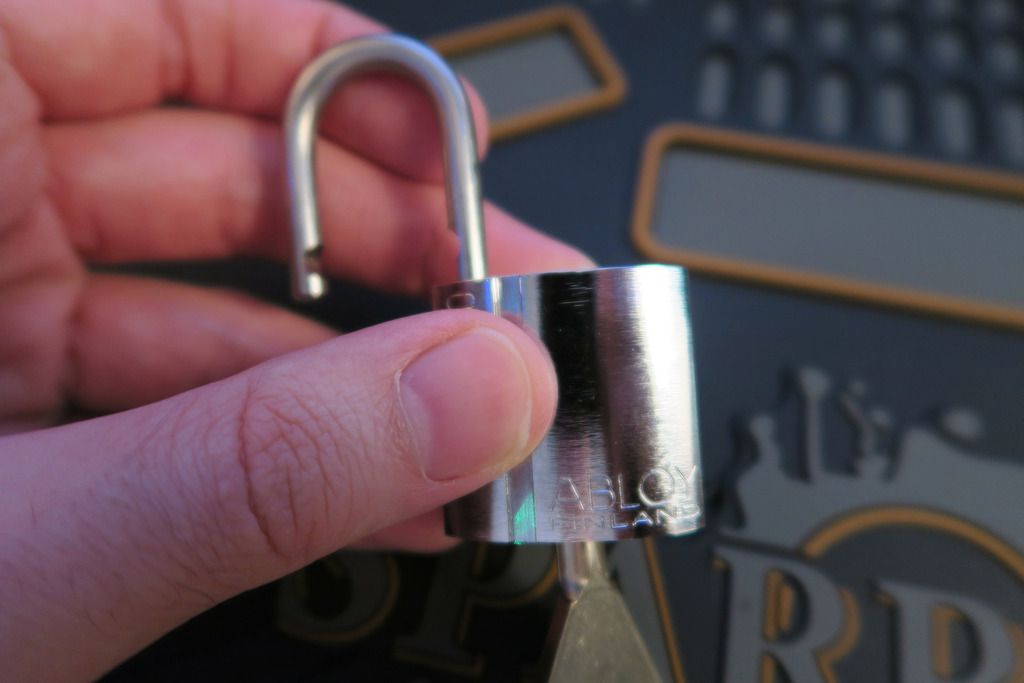 I got this one from an online shop, so it came with the original packaging:
And then there's the 321 - A small step up from the 320, but an important one - it actually houses a full Sentry keyway, and I believe you can get one in Protec as well, if you want to be utterly ridiculous
.
The notches on the cylinder plug indicate that it should be re-keyable, but I don't think it is.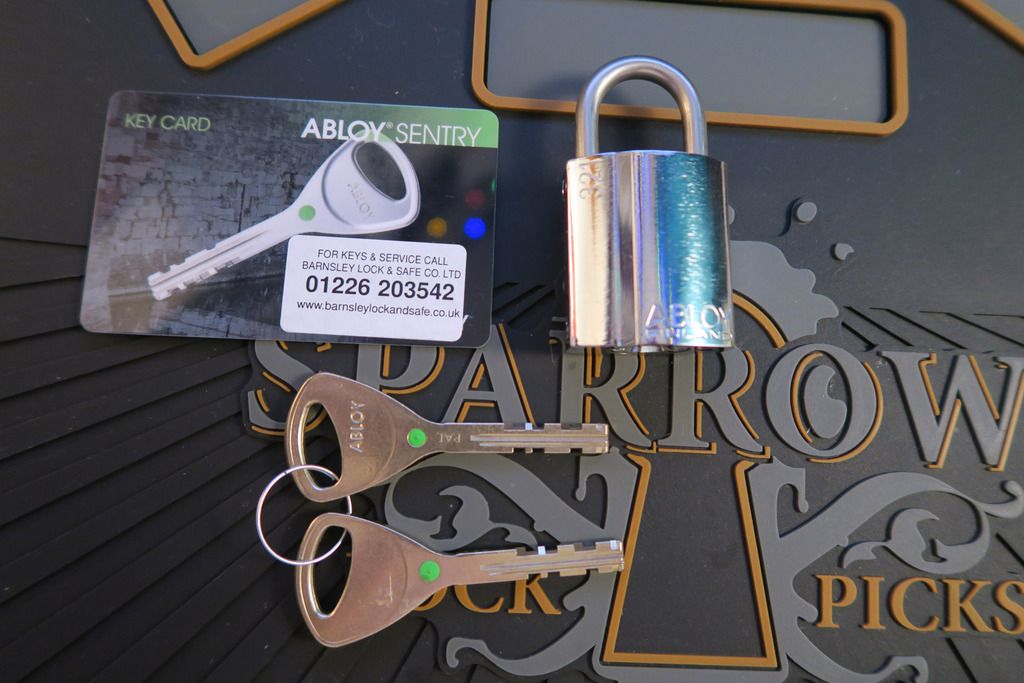 Tiny!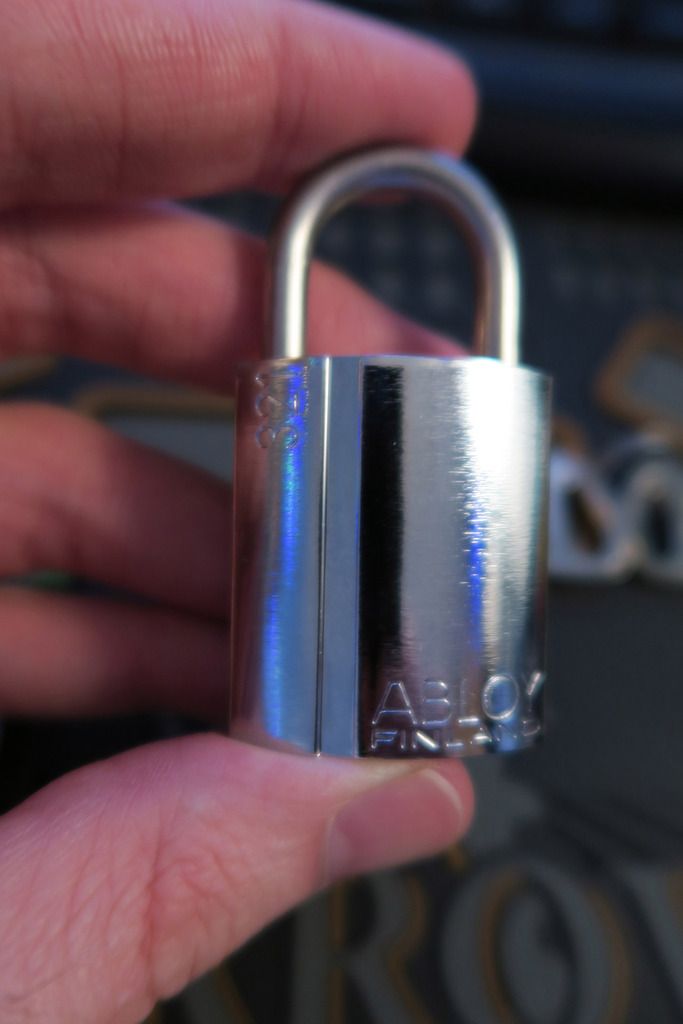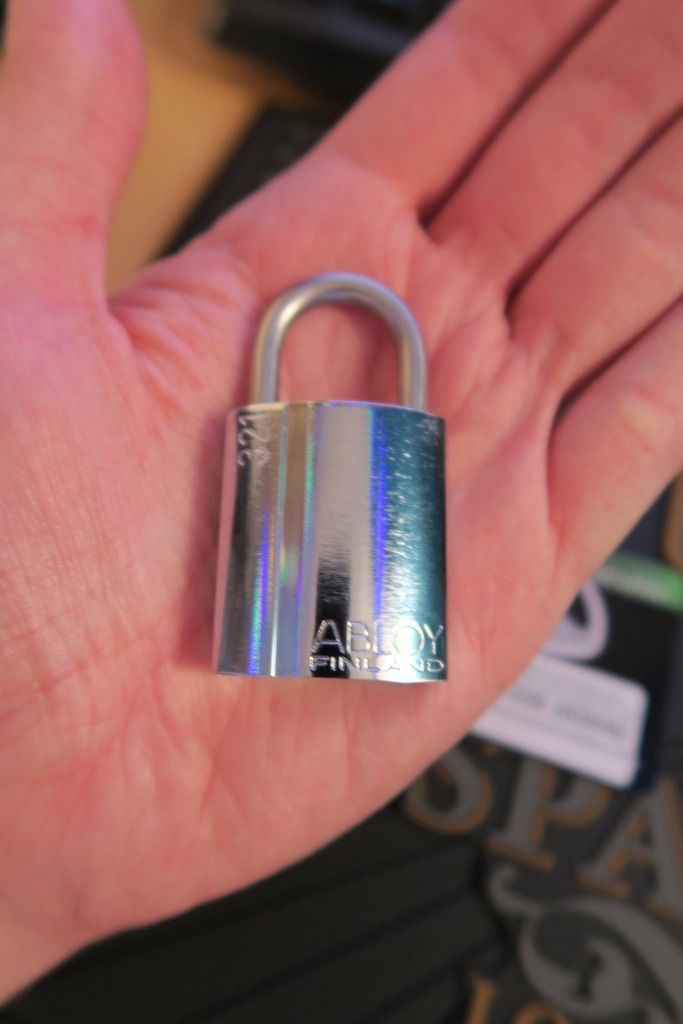 You can see the keyway plug notches in this photo: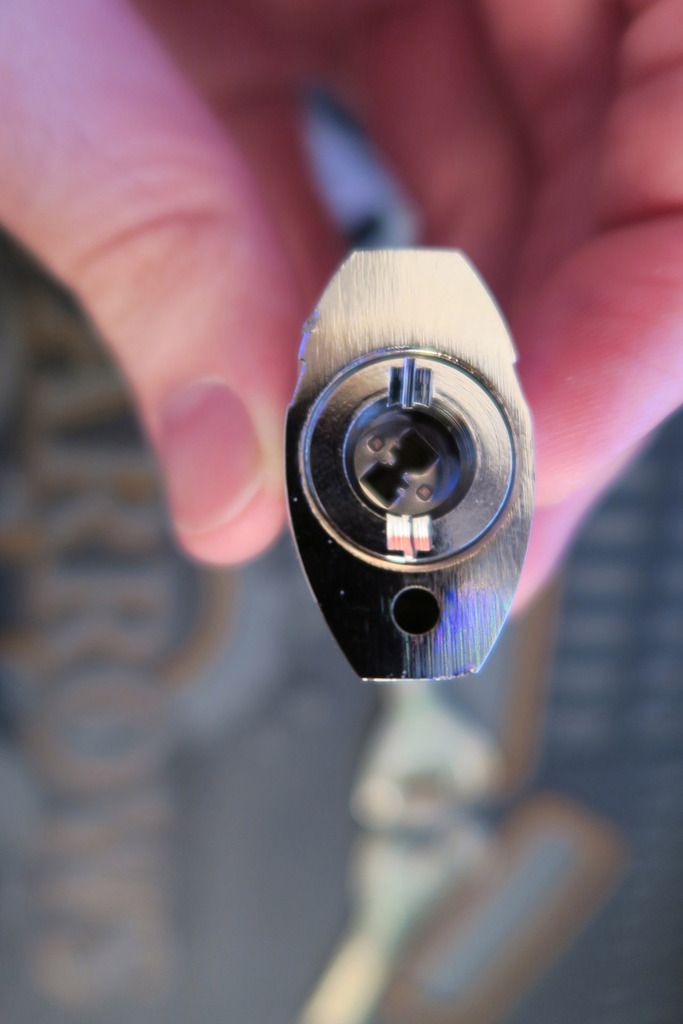 I forgot to take a photo of the side, but it has a hole much higher up (I assume a drainage hole) and then the hole lower down, which would normally be the "maintenance access", has a rivet type thing in it. I don't think it's unscrewable.
Going back to the bottom, lit up you can see all the disks inside: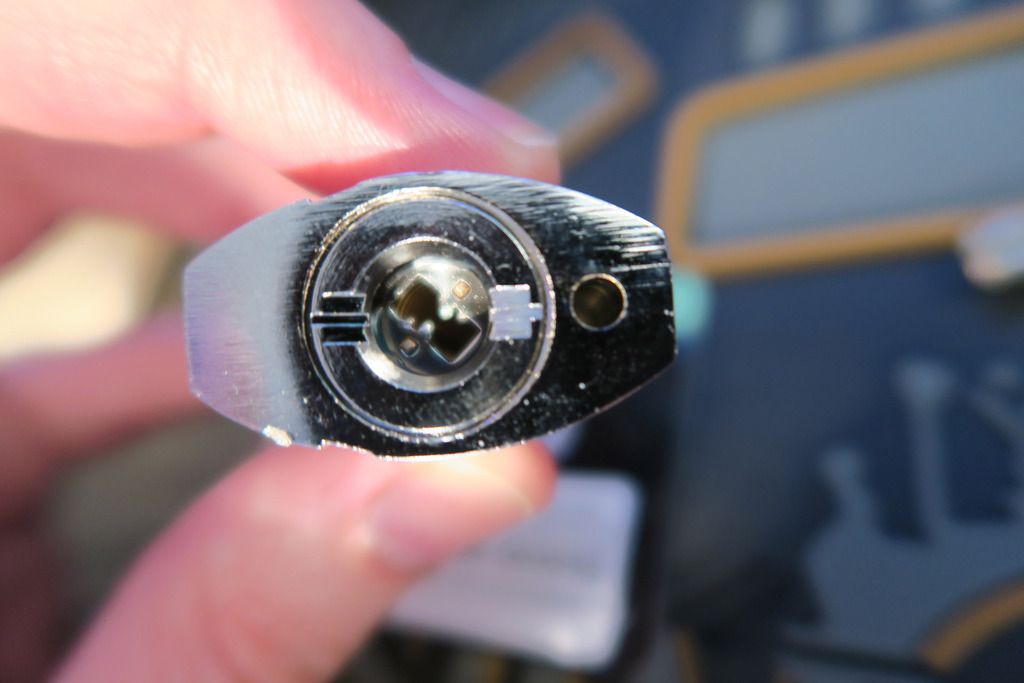 Key in: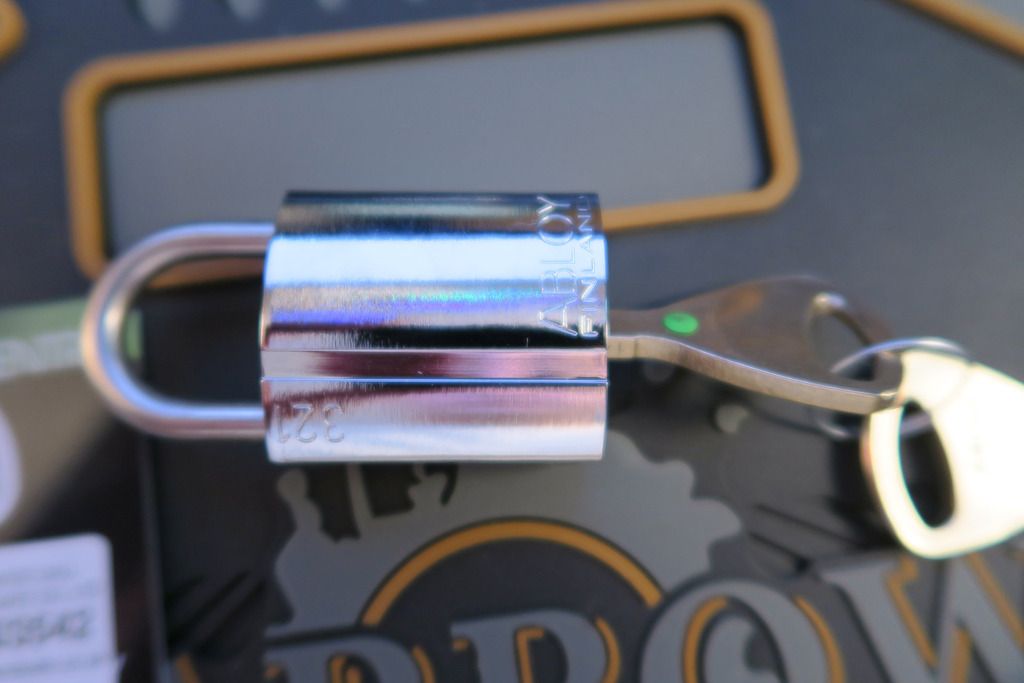 Unlocked: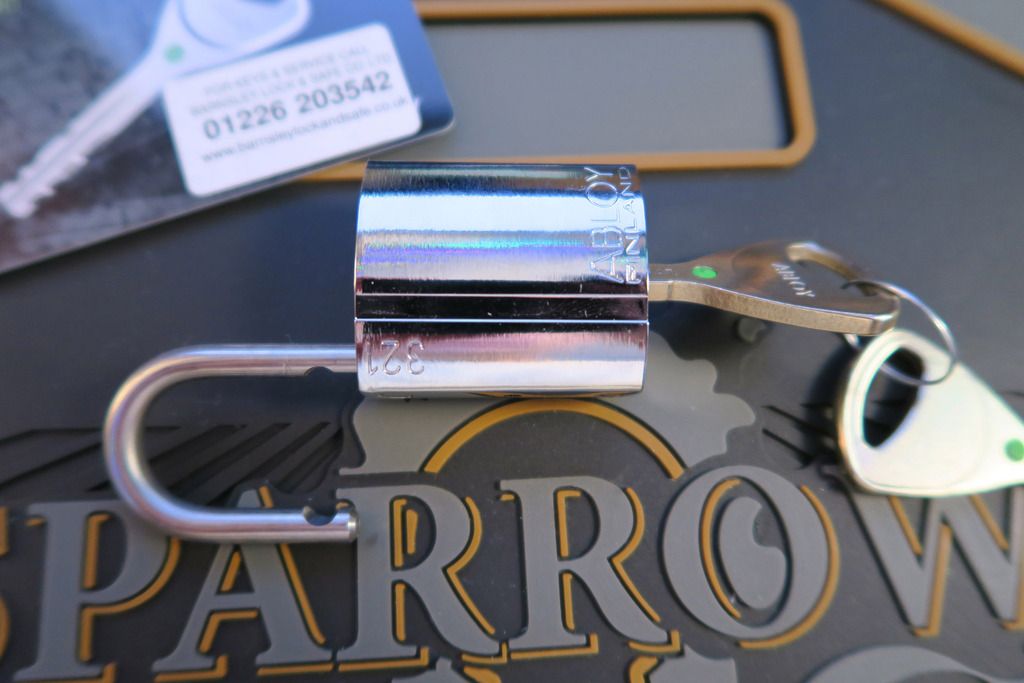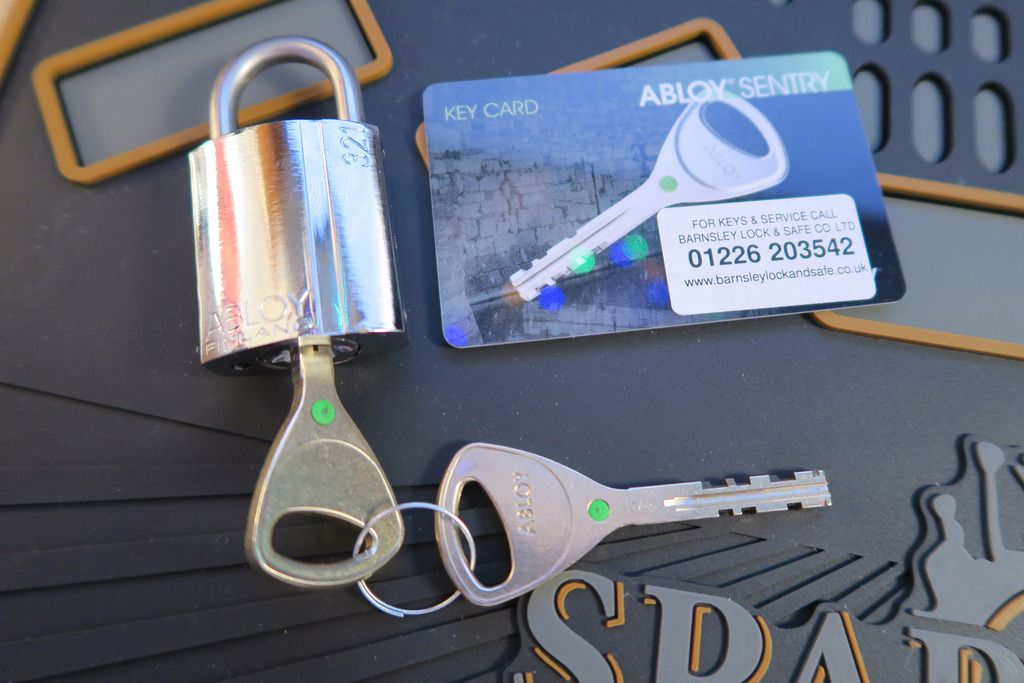 Two down - Two to go!