Have one of these that I got without a key. Don't know what the model or series number is. So if you know what it is, post the answer below so I can update the topic with the correct model number.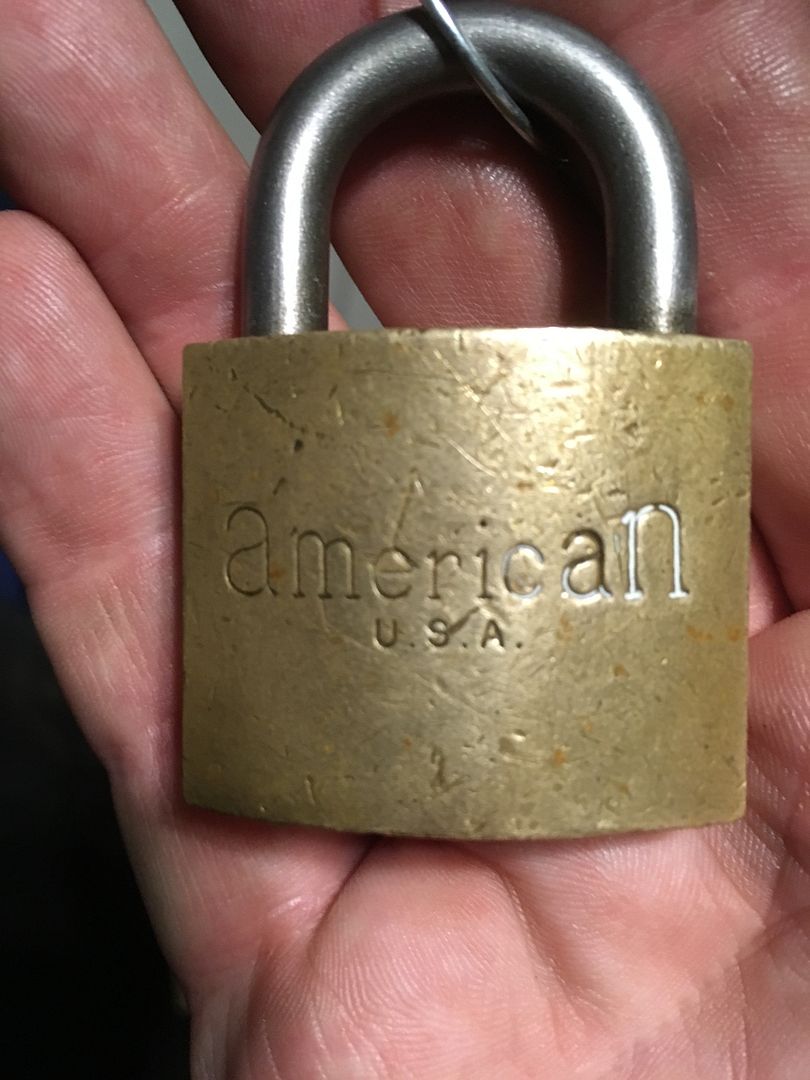 First pick it open
Then go for the screw that holds the cylinder in place, located here in the shackle toe hole ...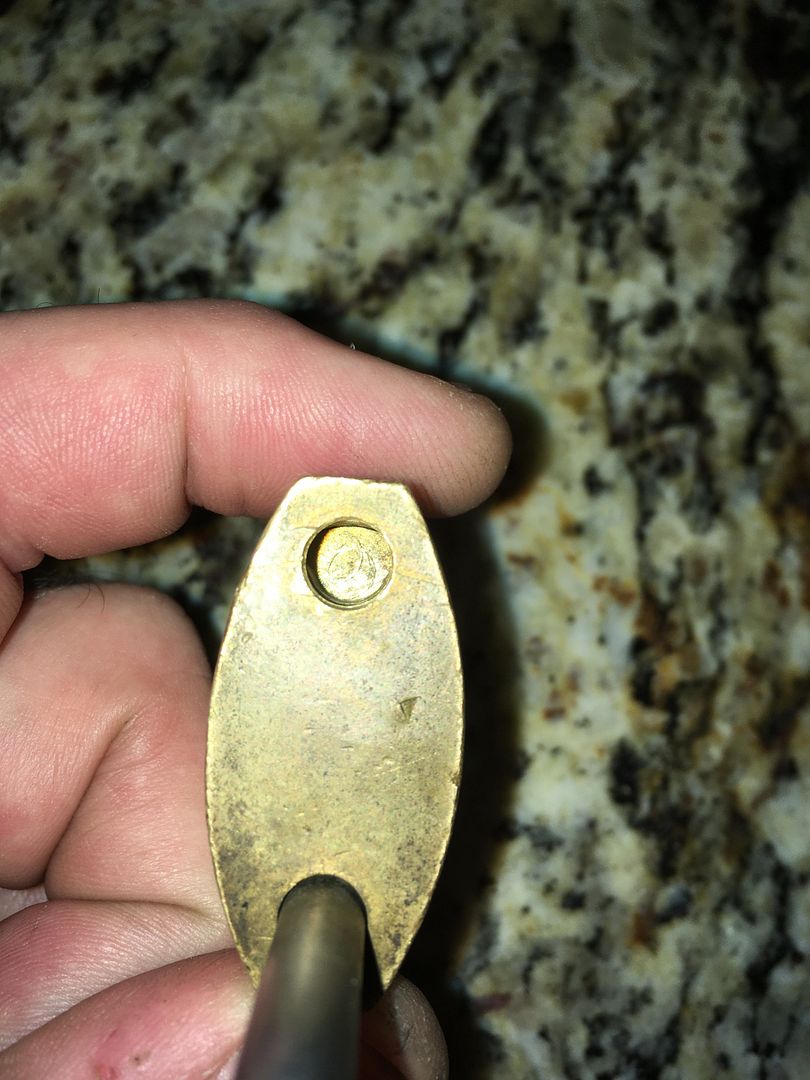 Ummmm... Huh? What? Where the heck? It's gotta be here somewhere.
Can't find info on what model this is, so now what do I do? How to take this apart? After looking the lock over carefully, can't see any pins or screws. Being a well brought up, educated and civilized guy, I did the most logical thing that came to mind.
Hammer and punch.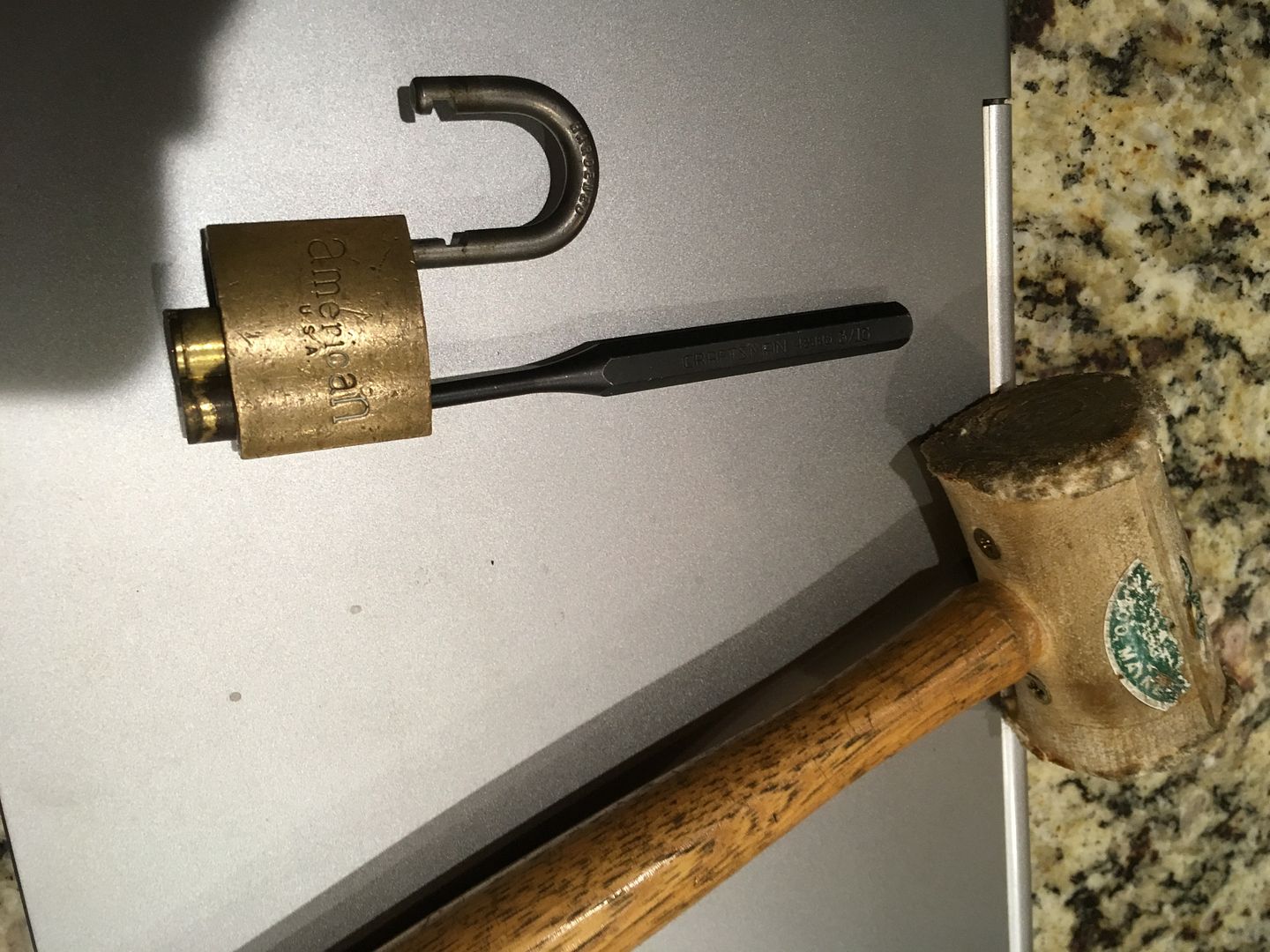 It worked! And yes, this lock is intended for the core to be friction fit.
Once you have the lock core out, you can look inside where the core was located, you can see the pawl.
Close the shackle and turn the actuator to lock the shackle.
Now to remove the part that keeps the shackle spring in place. Push the shackle down and tap it with something soft to drive down the parts.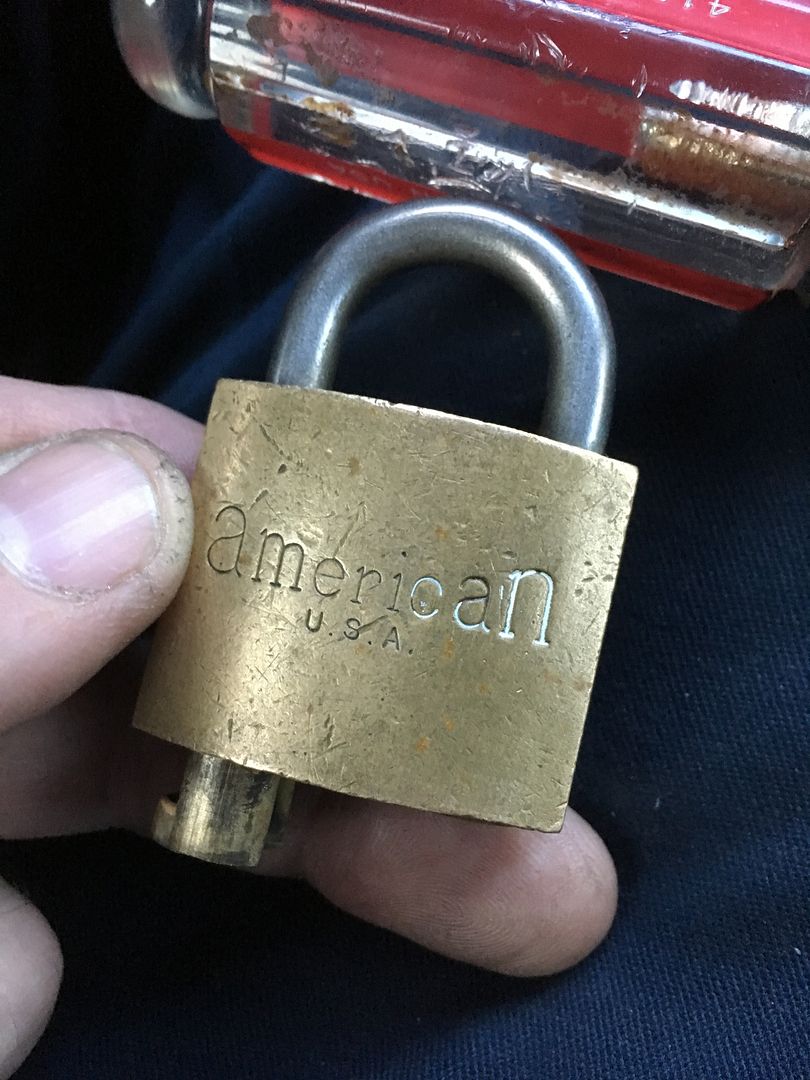 At this point the pawl will be able to be removed.
The shackle will lift out with the shackle spring.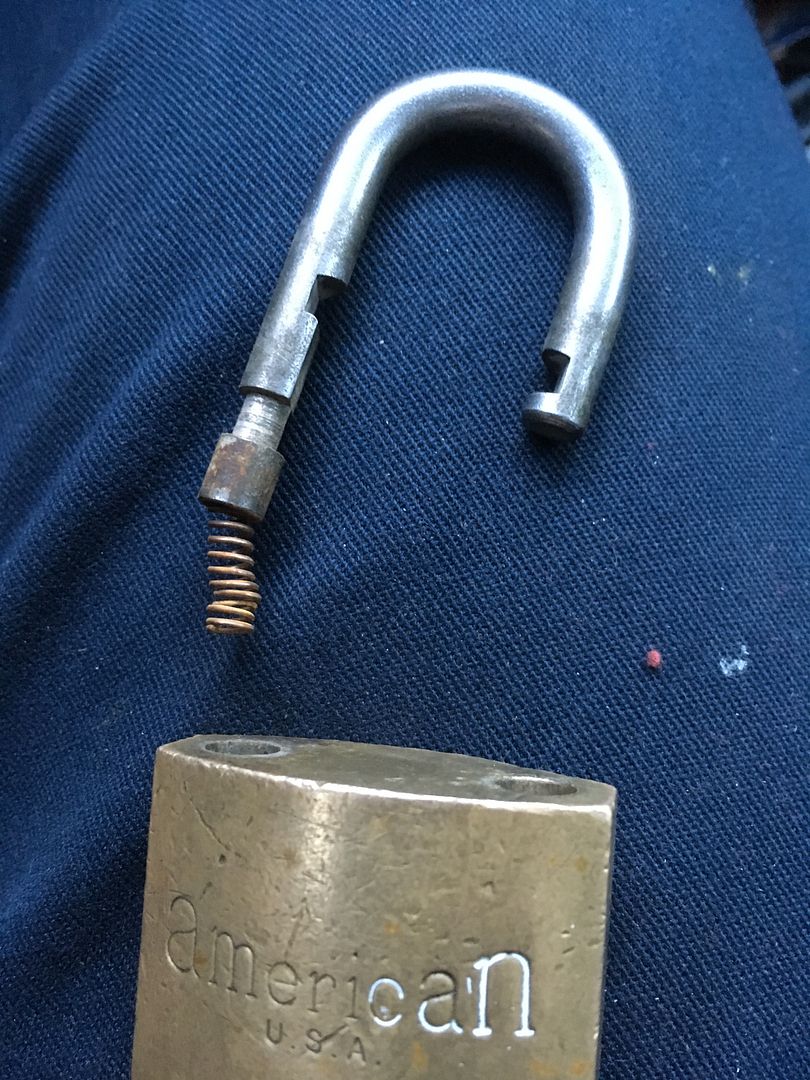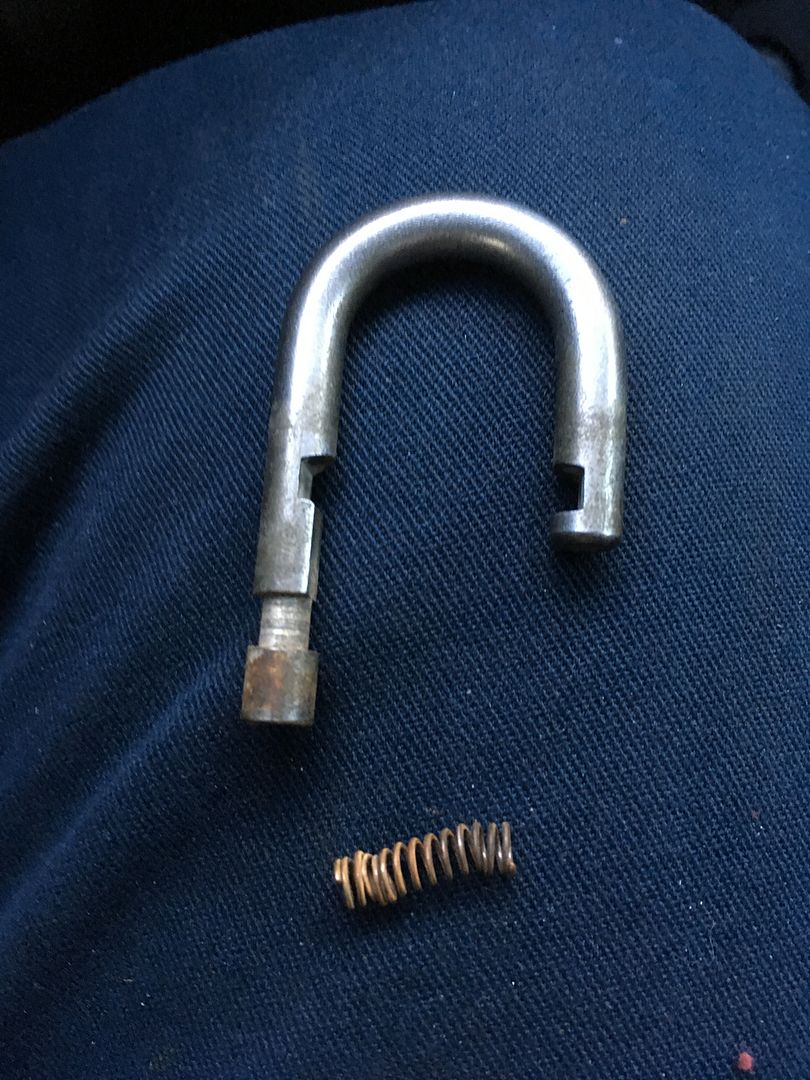 Here is the pawl placed on the lock core in the unlocked position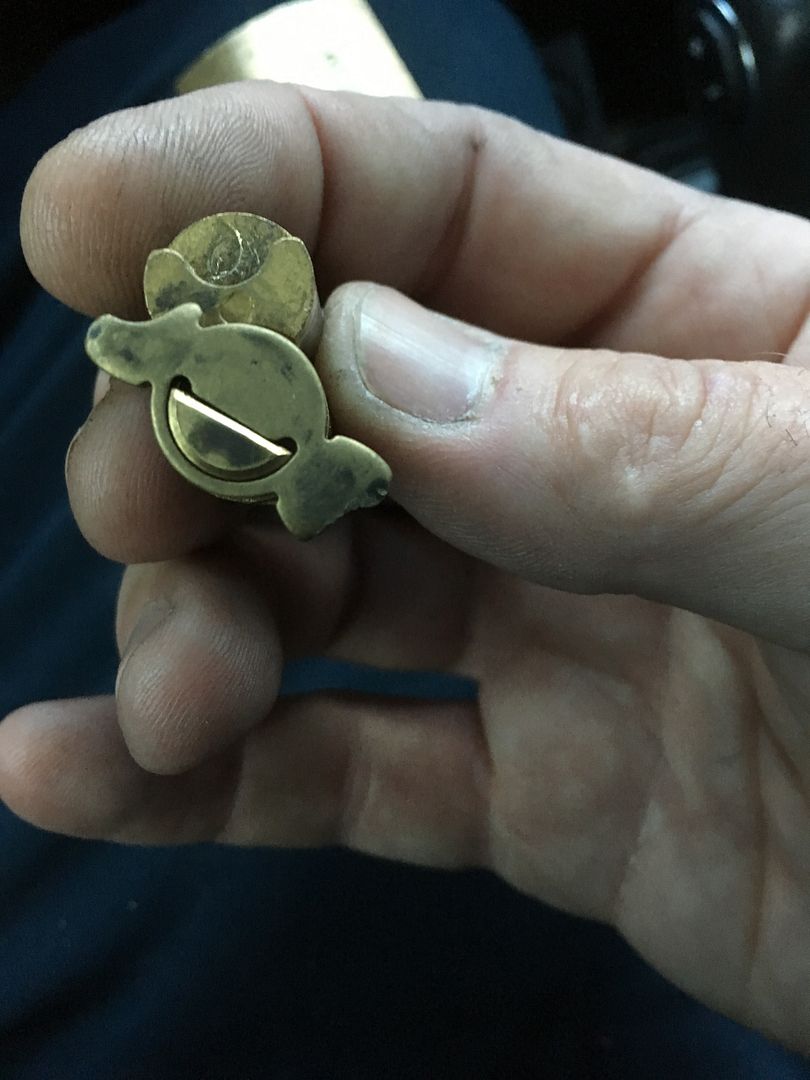 And in the locked position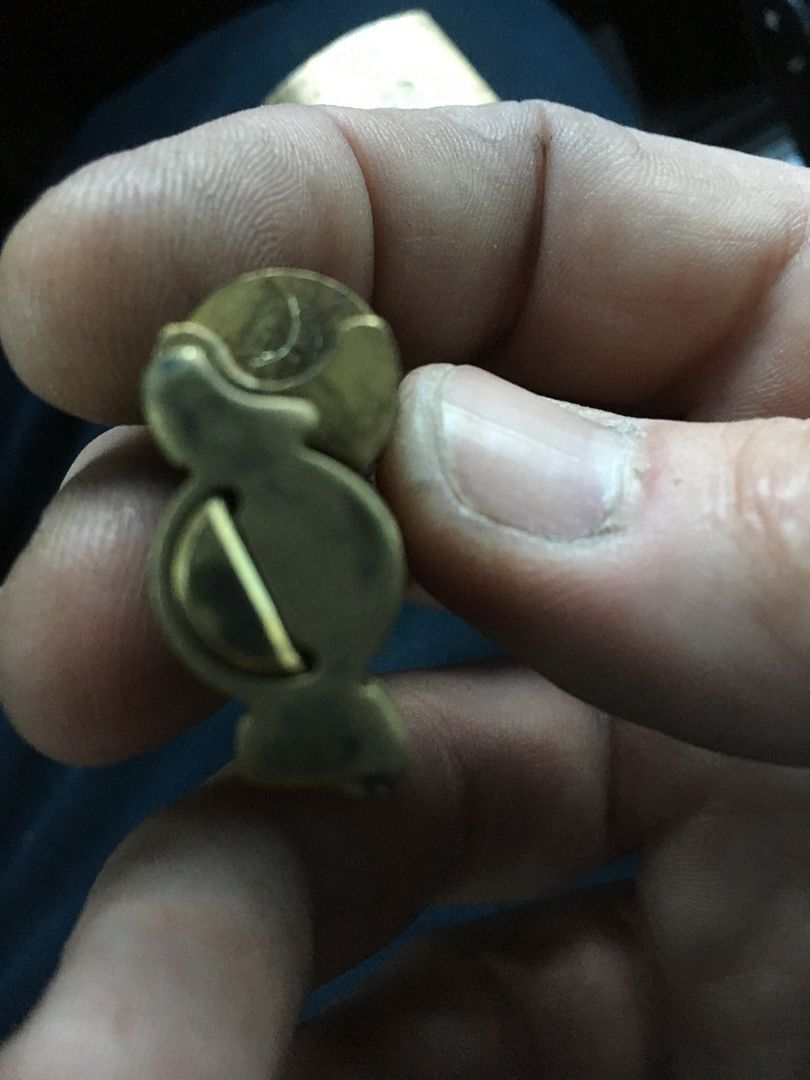 Reassembly is in the reverse order.
Gordon
Just when you think you've learned it all, that is when you find you haven't learned anything yet.