I was browsing on
Thingiverse
for something lock related to print, and decided to print a padlock created by ttsalo. If you ever show up here, ttsalo, thank you!
This is a fully functional lever lock padlock of the bit and barrel design. It actually locks rather securely. You can see the key in the shackle area.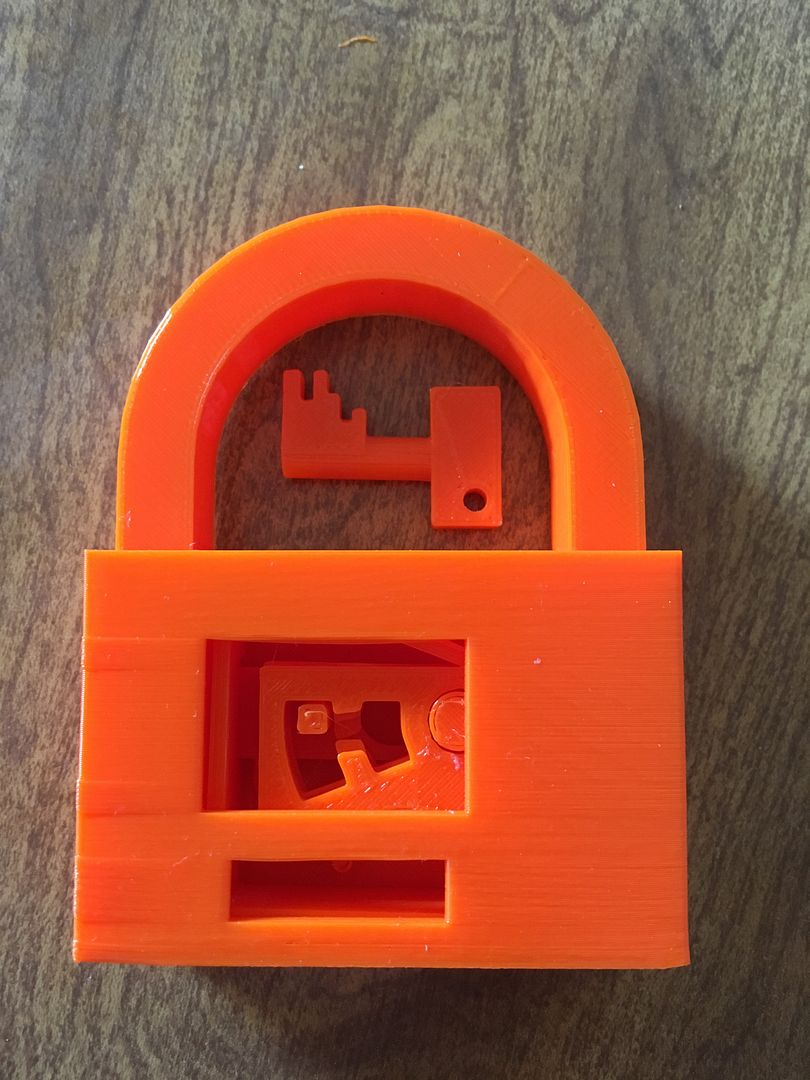 Put the key into the keyway...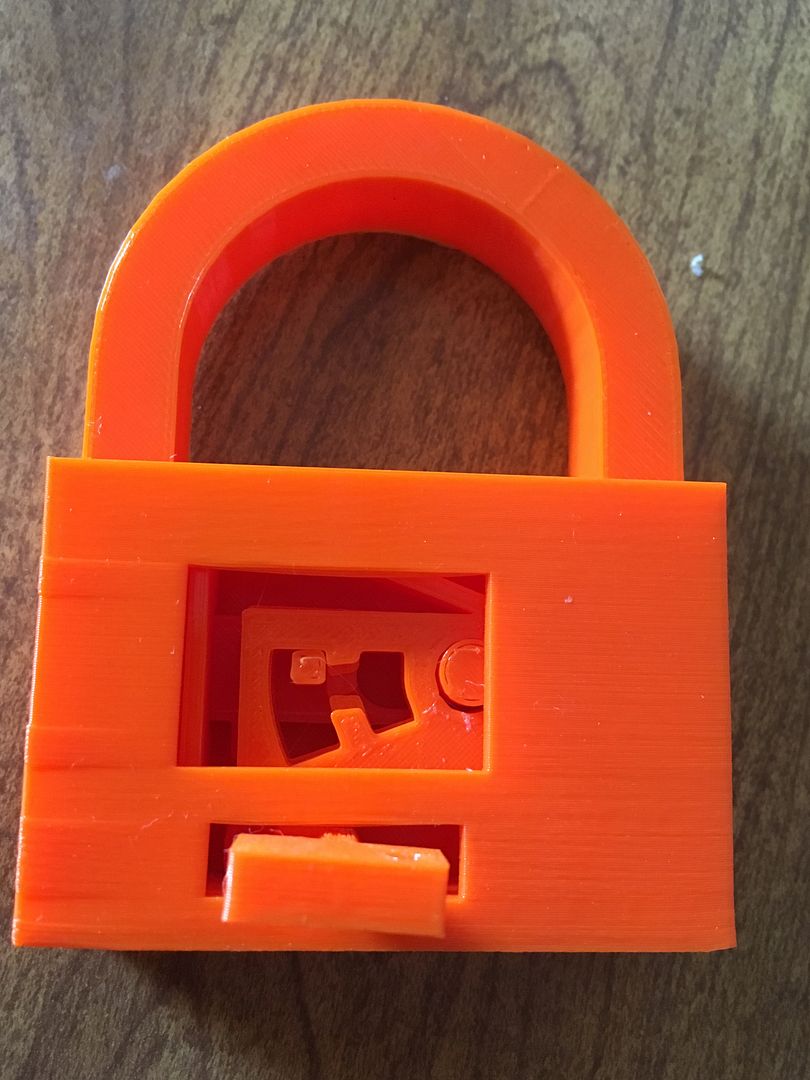 start turning and you can see the levers lift to the proper height to allow the stump to clear the levers. So there is pick resistance.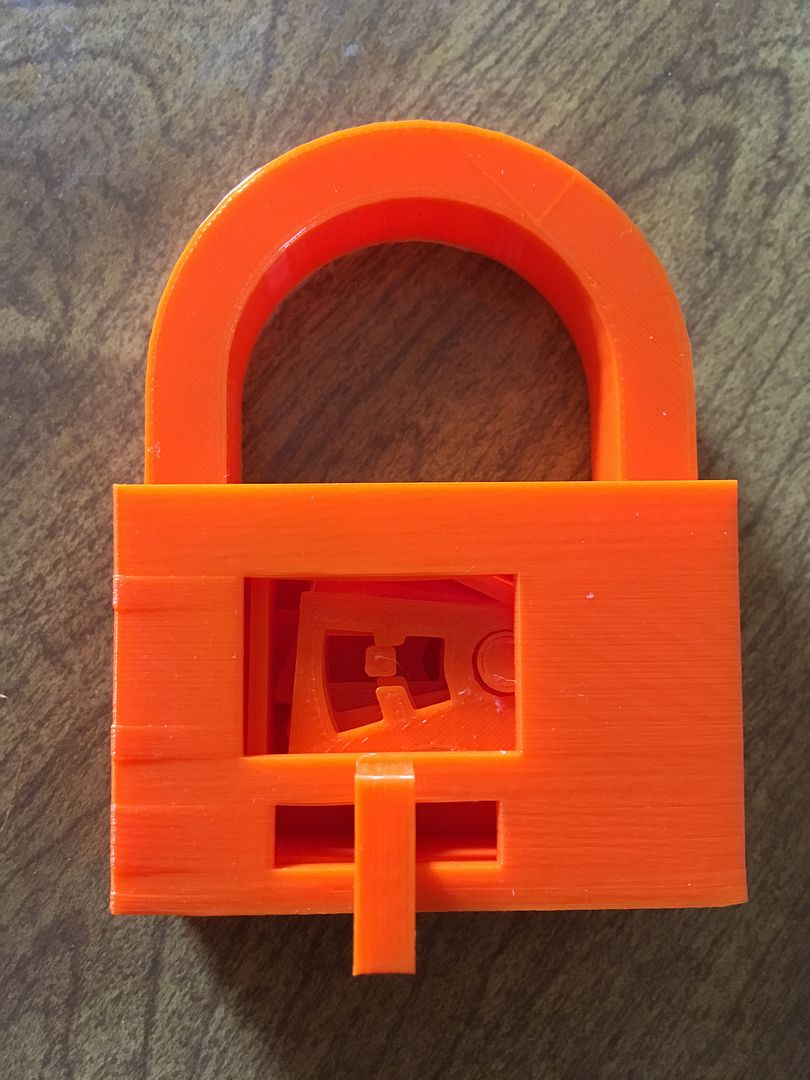 Finish turning when the bolt is fully retracted.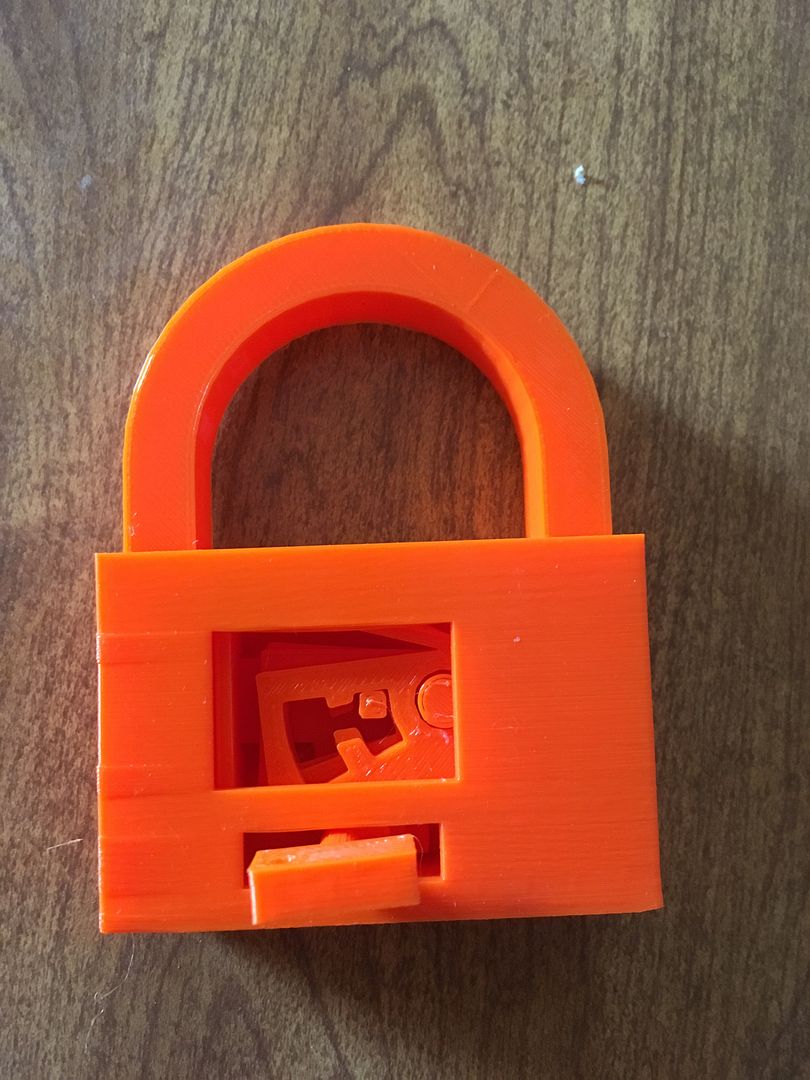 Remove the key and the shackle.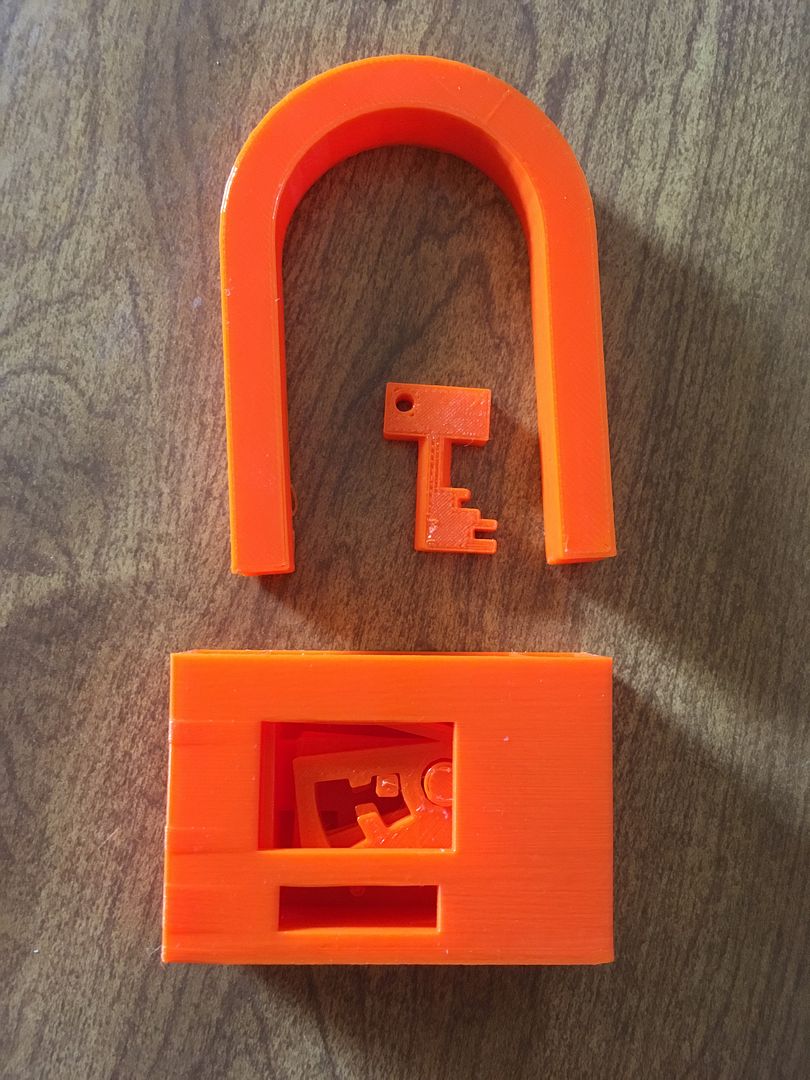 Oldfast would kill someone if there were no gut shots in this post, so here is the slot in the shackle that the bolt slides into preventing removal of the shackle.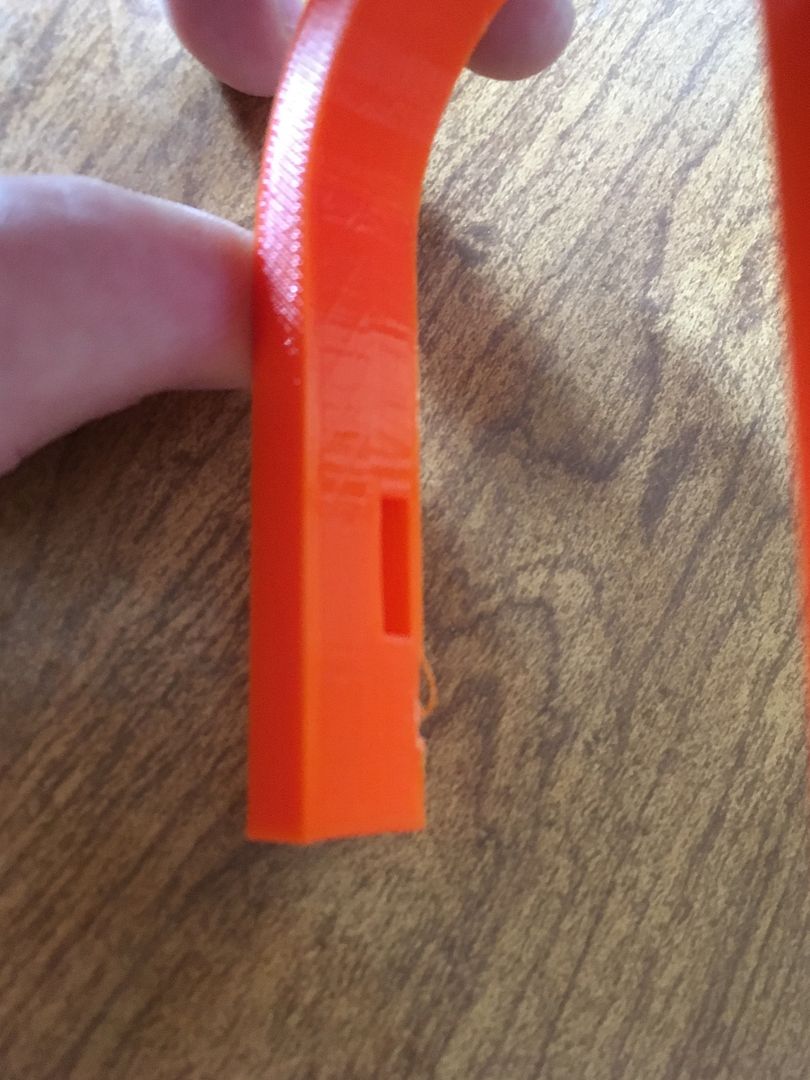 On this particular lock, there is a carrier that holds the levers and bolts that can be lifted out of the lock body when the shackle and key are removed.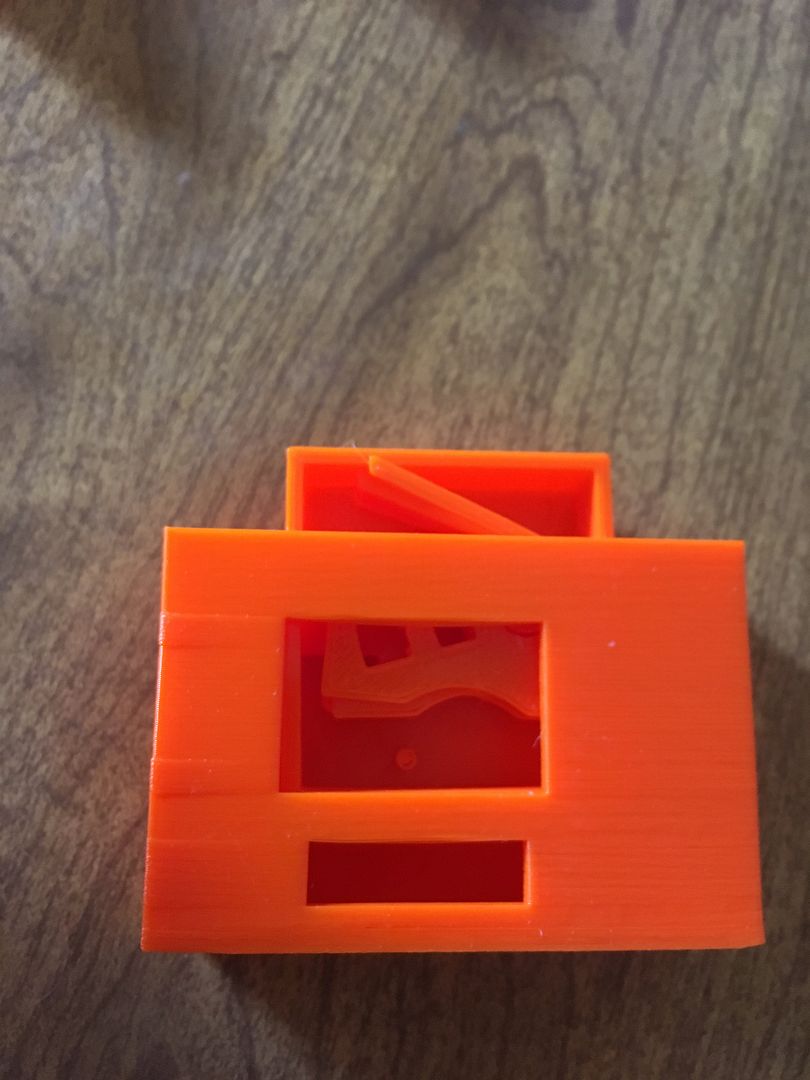 Here it is removed and with the bolt in the unlocked position.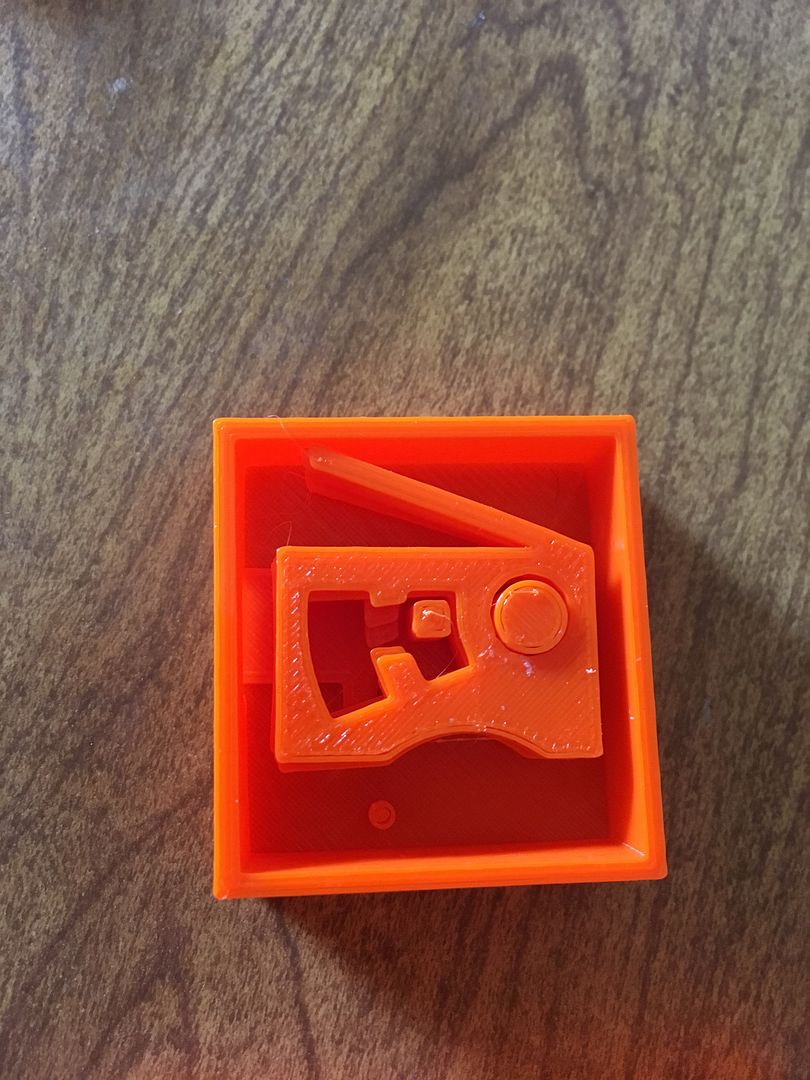 And locked.
Placed the carrier in the shackle area to show the engagement of the shackle by the bolt.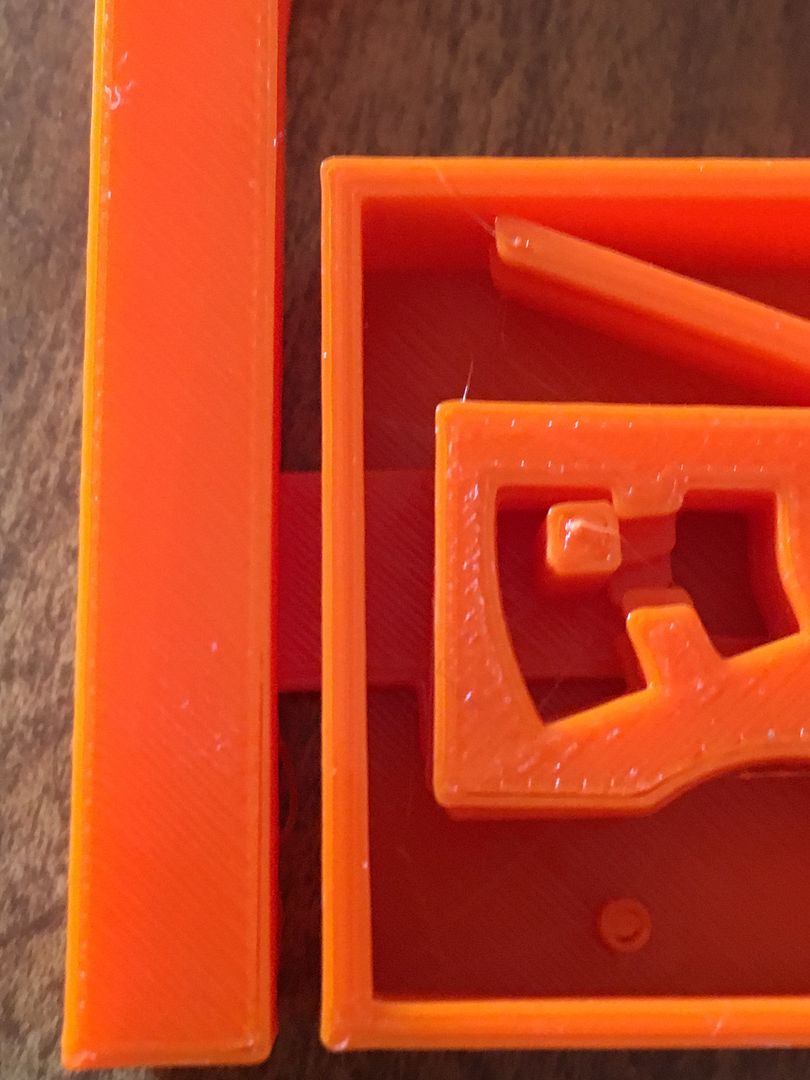 Levers removed. You can see that they are all different.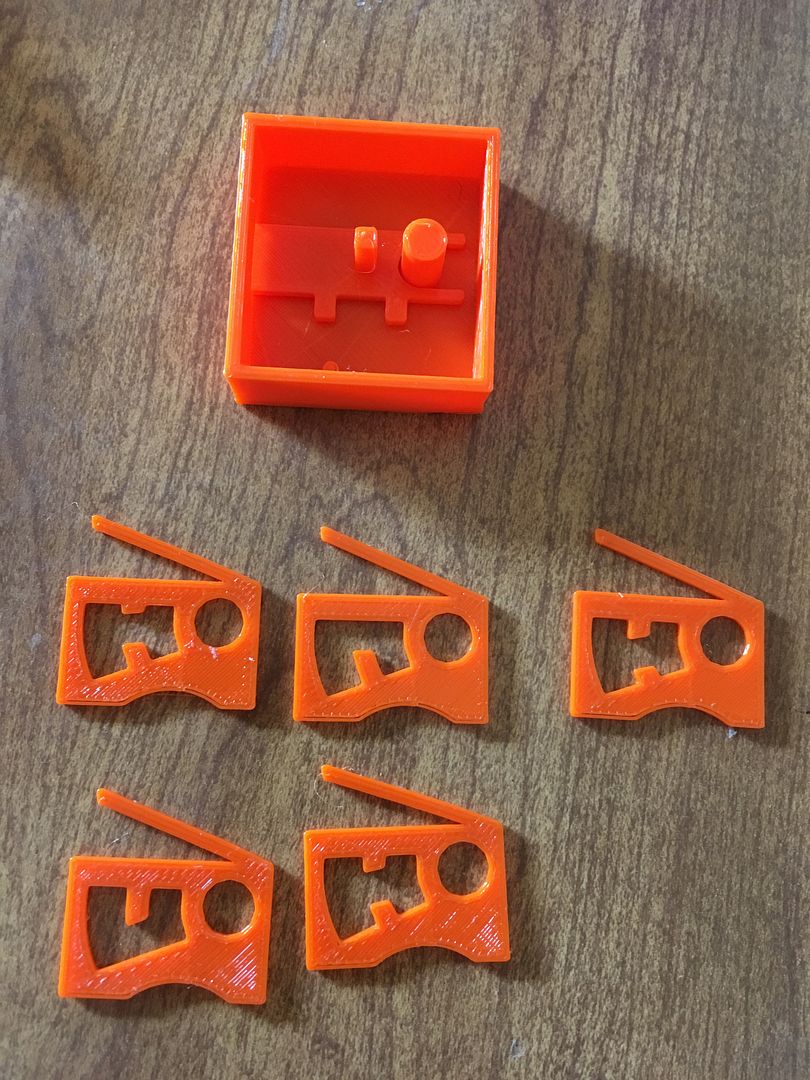 Bolt in the carrier, unlocked position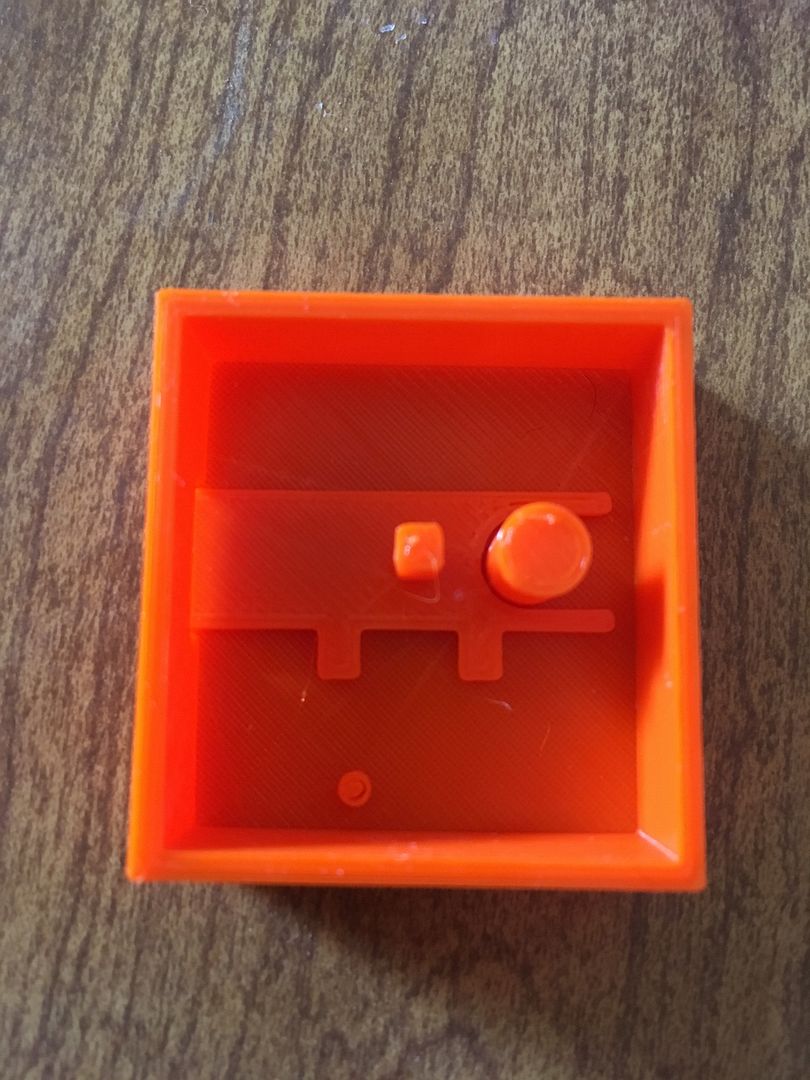 And the bolt slid over to the locked position.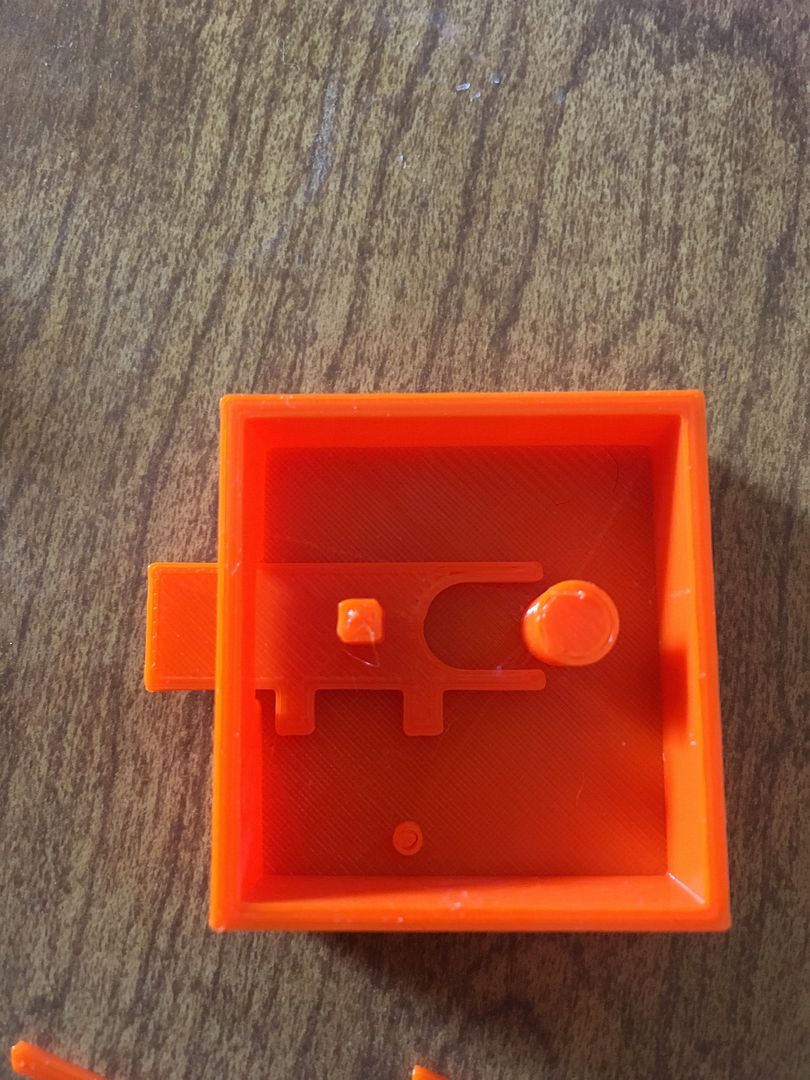 Here is the bolt by itself.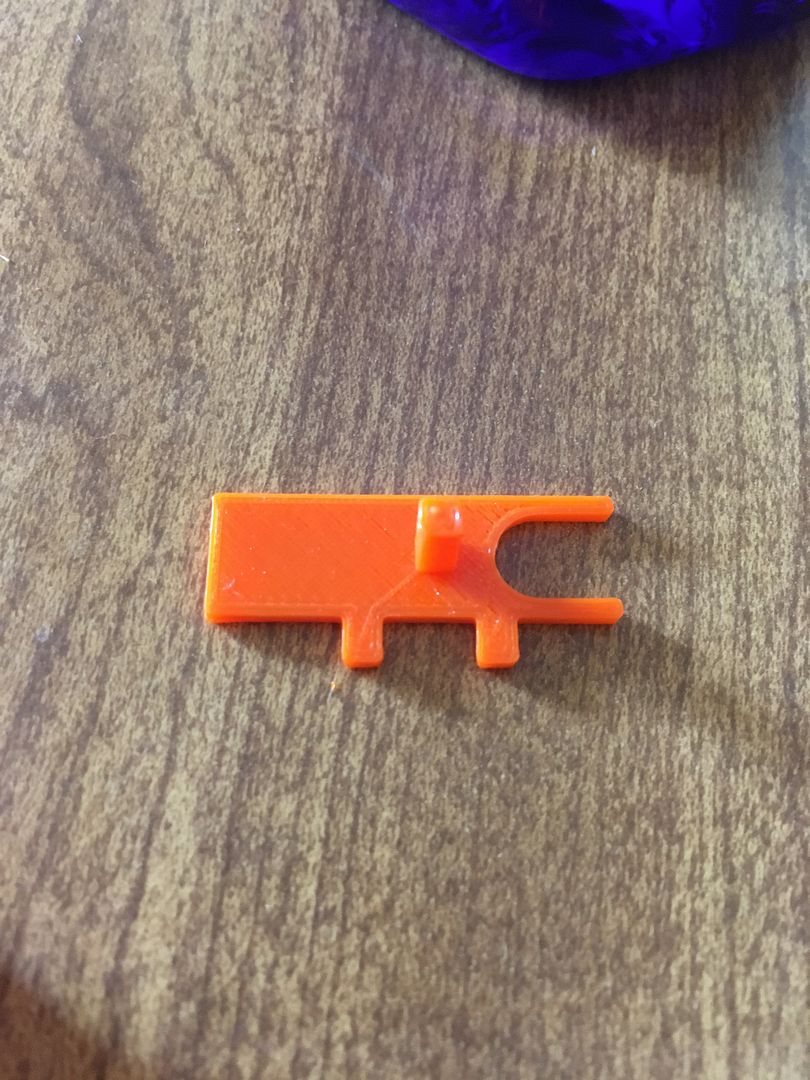 As is common, the tip cut on the key blade engages the bolt. You can see there are still five cuts on the key blade used for the five levers.
That about covers it.
Gordon
P.S. - Extra points to anyone who can tell why the lock was printed in the color orange.
Just when you think you've learned it all, that is when you find you haven't learned anything yet.