Made a couple of keys for Macgng. The locks are Supra Titan, and are made only for fire departments. Won't go into details on the lock, other than to say it is a disc detainer and the keys are a b#### to make. To make it clear - neither the key to my lock nor the ones I made for macgng have the same bitting the lock originally had. Swapped the discs around before making the keys so as to not risk the actual key code for a fire department. None of the locks I made keys for were from either my local area or macgng's local area. They were eBay purchases.
The lock looks like this. (The lock in the pic is mine, not Mac's).
The key looks like this (the key is for my lock so as to not show Mac's bitting)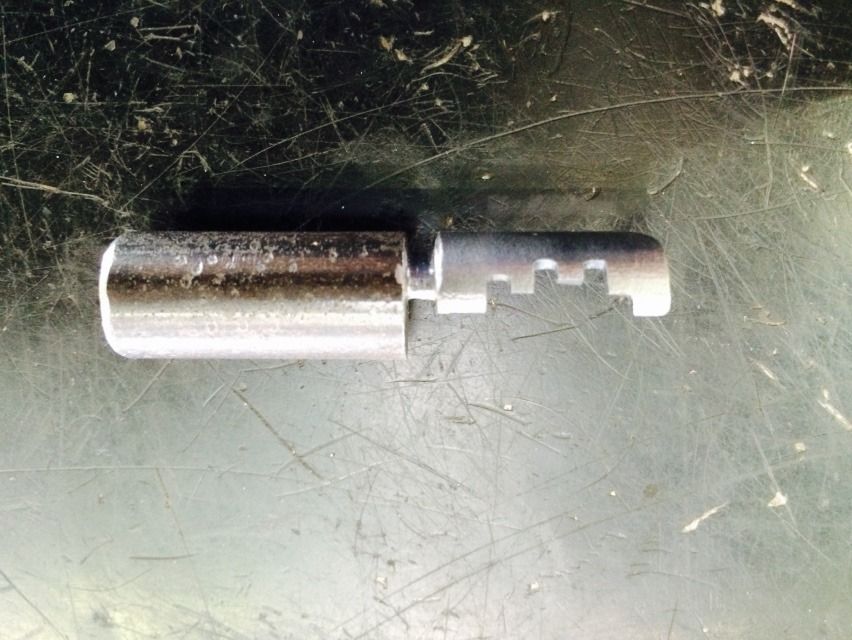 And the keys I made work (though one is a little fiddly) in Mac's locks (these are his)
Gordon
Last edited by
GWiens2001
on Fri Jan 22, 2016 4:47 pm, edited 4 times in total.
Just when you think you've learned it all, that is when you find you haven't learned anything yet.