Sargent and Greenleaf Environmental Padlock. My first one, direct from macgng.
This ain't a little lock!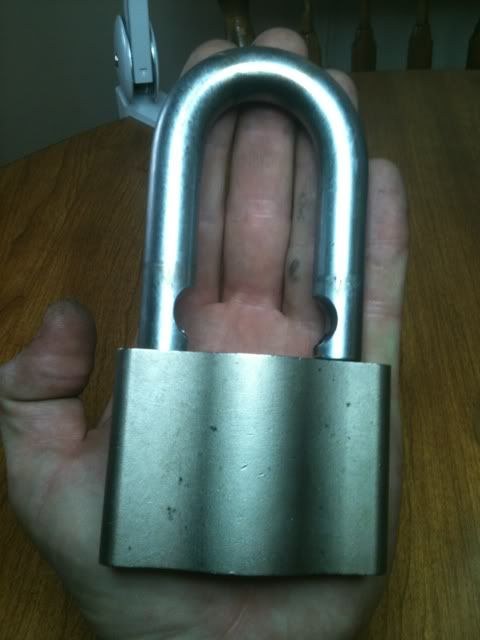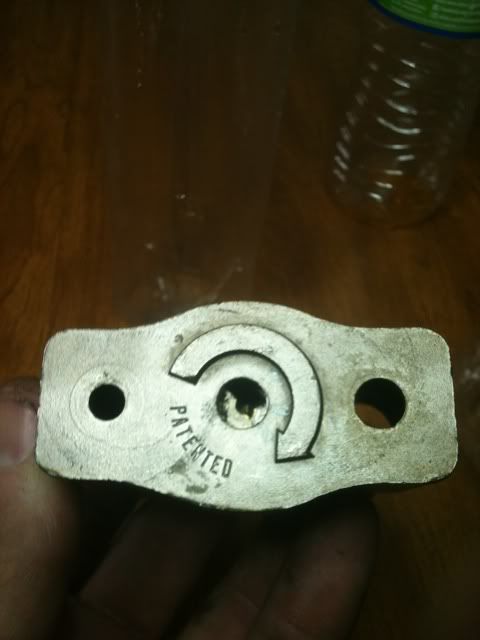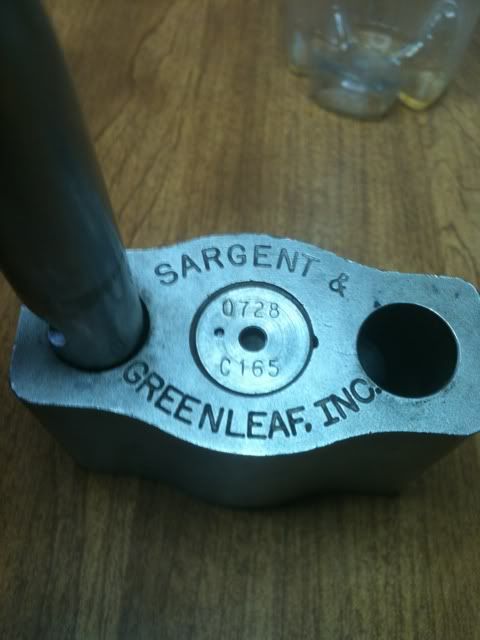 It had no key, but I intend to remedy that.
. It is a 107. Tomorrow will likely be too busy at work, so it will probably be Sunday or Monday before I make the key.
Gordon
P.S. Does anybody know the cuts for a 108, 110, and 111 key? I know the rest of them from a post put up by Squelchtone.
Just when you think you've learned it all, that is when you find you haven't learned anything yet.