Today I've seen a bike locked to a light pole with this cool lock. I'm sure I've seen mentioned here or on another forum but can no longer find the thread.
Looks an abloy stile lock. I've found the manufacturer website, looks cool but ain't cheap (it costs as much as my bike)
http://www.tigrlock.com
In theory one should be able to lock both wheels and the bike frame to the pole, but judging from how this bike was locked, it's not that easy. He left the front wheel unlocked.
Anyway, here are a couple pictures.
Enjoy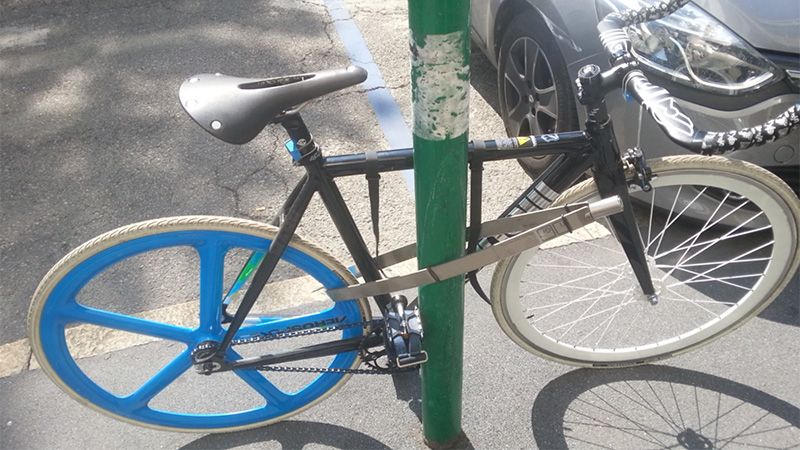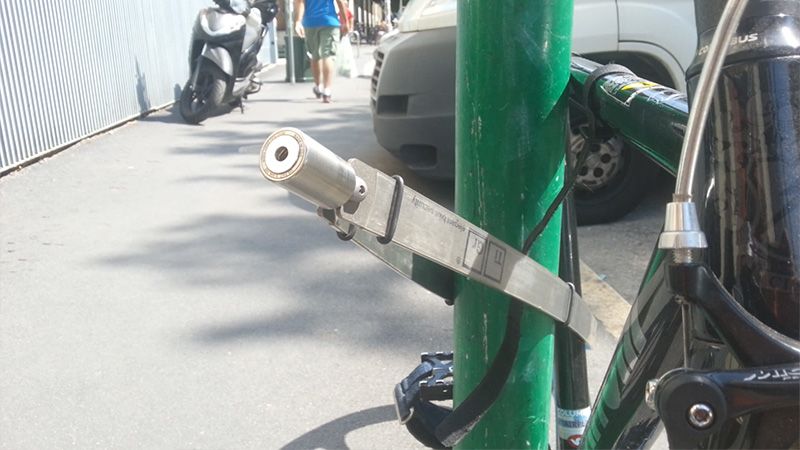 Pictures in my posts are gone due to a policy change by my hosting provider that caught me unprepared. I'll work on that. In the meantime left click the image and open it in new tab, you should be able to see the picture, with a selection of unrelated advertising and banners all around it.