Custom home brew dimple lock (with sidebar)
Posted:
Thu Sep 23, 2010 1:34 am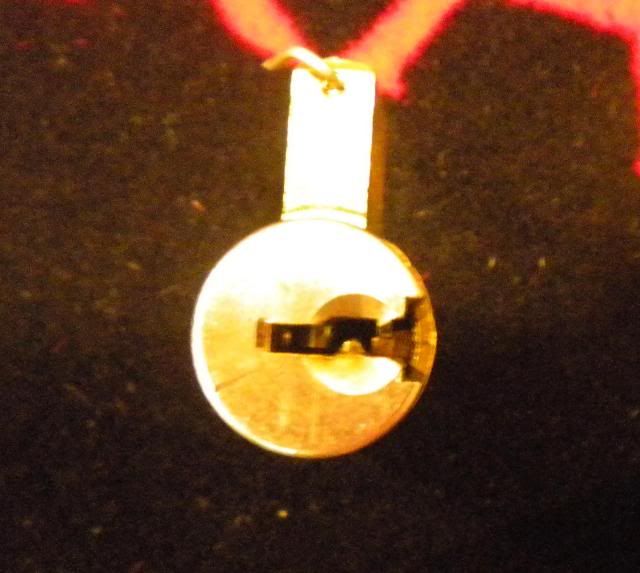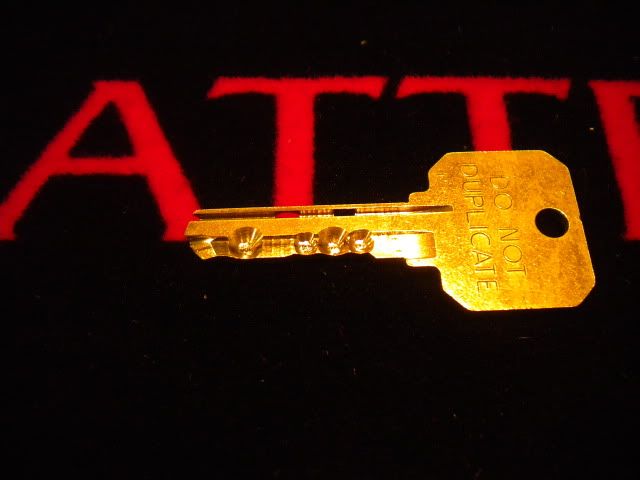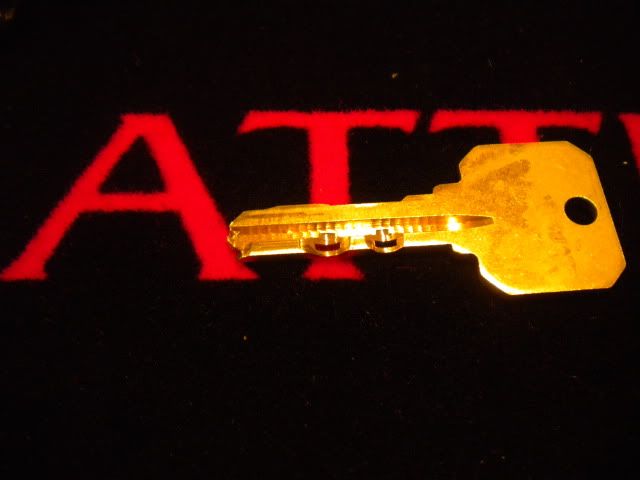 The sidebar in the sidebar groove in the cylinder housing.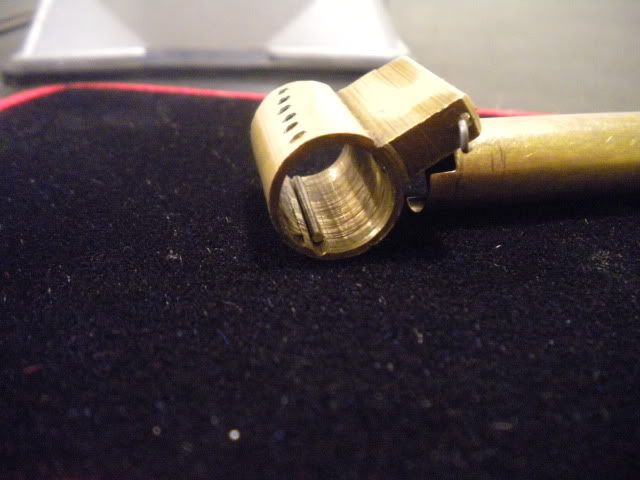 These next two pictures are with the sidebar resting on top of incorrectly set discs.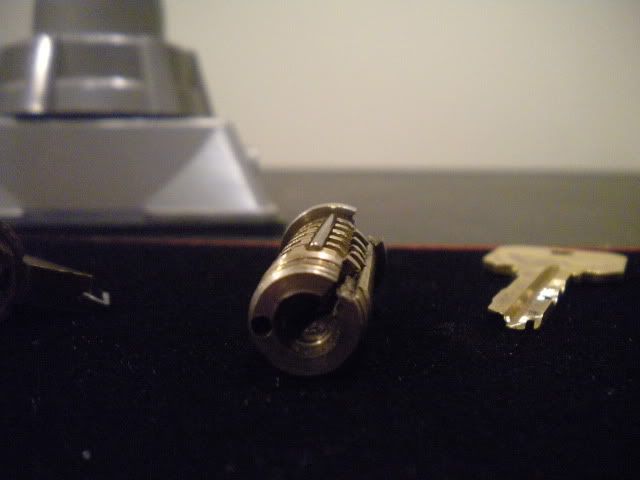 The next two pictures are with the sidebar resting in the correctly set discs.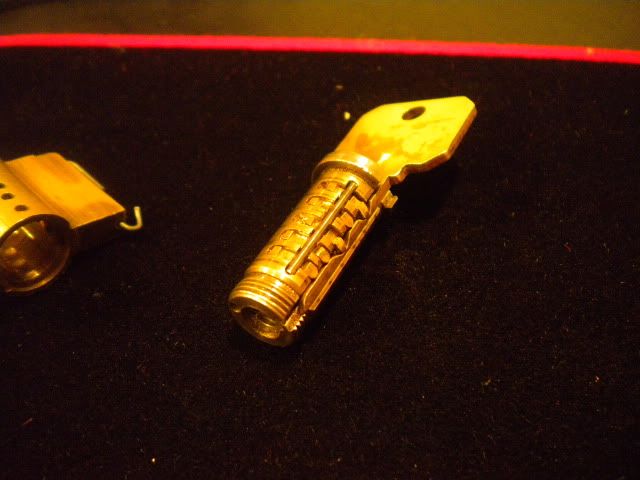 This lock is a pain to put back together, so I took a few pictures of the process.
First I put the plug in this separate cut out cylinder.
Then I put the discs in the lock and turn it to this position.
Then painstakingly I compress and put in each spring.
Then I put the key into the lock. And hold the discs down while I turn it just enough put the sidebar in place.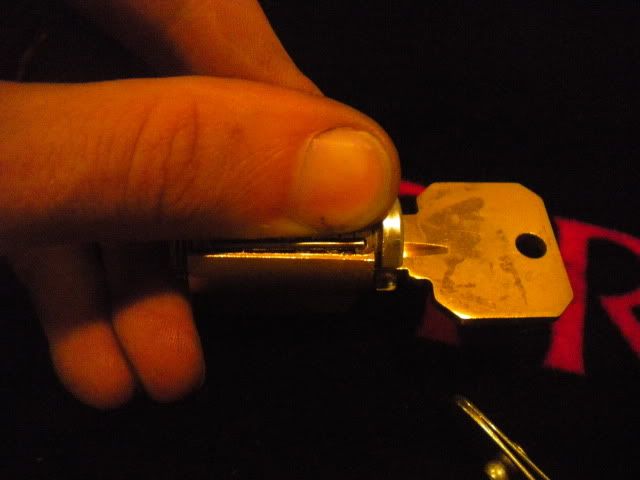 Then key up the rest of the pins.
I slide the cylinder vertically to help prevent all the pins from falling out. I also have to keep my finger on the sidebar the entire time to prevent any of the discs from springing out.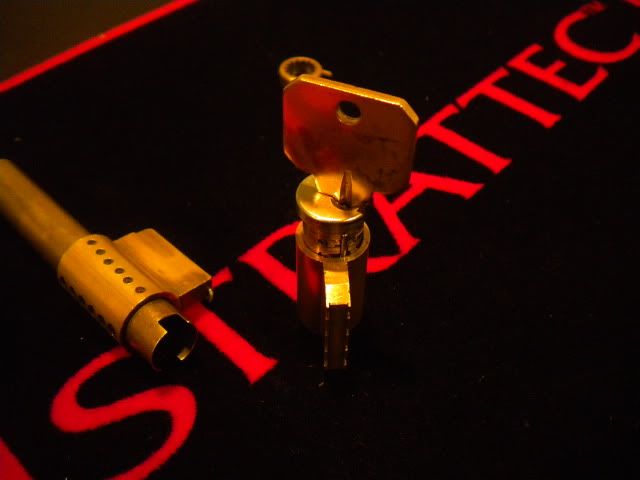 And vertically slide it into the lock housing.